From pronunciation and spelling to fun facts and history; this week we're looking at the Irish name Rory.
Compared to most Irish names, Rory is one that proves much more straightforward for non-native speakers.
Due to its simple spelling and pronunciation, it has become one of the most popular Irish names across the globe with many famous people and characters claiming the name as their own.
If your name is Rory, or you know someone with the Irish name, take a look at our Irish name of the week Rory.
Pronunciation – a reasonably straightforward Irish name
It's fairly unusual for an Irish name to be pronounced exactly how it's written – but Rory is a pretty straightforward one. ROR-ee is the general pronunciation of this moniker – though other variants are said in a slightly different way (more on that later).
Great news for Rorys who enjoy international travel or purchasing drinks at Starbucks – this is one Irish name that many people have come across before and can make a reasonably respectable stab at both spelling and pronouncing. A rare pleasure for an Irish-named person!
Spellings and variants – a versatile name
Okay, so this is where Rory can potentially get a bit more complicated. Let's start with the Irish variants.
There are plenty of different ways to spell Rory as Gaeilge. Perhaps the most commonly seen is Ruairí, though you could also go for Ruaidhrí or Ruaidhrígh, which all take the pronunciation roo-ree.
If you want to retain the pronunciation of ROR-ee but use an Irish spelling, then Raidhrígh would be your choice.
The Scots Gael spelling is Ruairidh, pronounced roo-a-ree. There is also a rarely used Manx spelling, Rauree, which is also pronounced ROR-ee.
So, in summary, if you love the name Rory, but you want to make things a little bit more complicated for your tot, there are many ways to go about this.
Meaning – the perfect name for a red-haired boy
Rory comes from the words rua, meaning red-haired, and rí, meaning king.
This Irish name can, therefore, be literally translated as red-haired king making it the perfect name for someone with red hair and a strong personality!
History – related to its meaning
Unsurprisingly, when you consider the meaning of Rory, it was a popular name for Irish kings. One of its earliest recorded uses was Rudraige mac Sithrigi (sometimes referred to as Ruaidrí Mór), who was a High King according to Irish legend.
Other famous Irish kings who took this moniker include Ruaidrí mac Fáeláin, Ruaidrí na Saide Buide, Ruaidrí Ua Conchobair, and Ruairí Óg Ó Mórdha.
Rory and variants have been a popular boy name in Ireland and Scotland for generations – and are also hugely popular worldwide, particularly with those who have Irish heritage.
Interestingly, it is used as a unisex name in America – with records of Rory as a girl name dating back to the 1960s.
Fans of American politics will likely already know that Rory was the name that Senator Robert Kennedy chose for his daughter.
Famous people and characters named Rory – a popular name in pop culture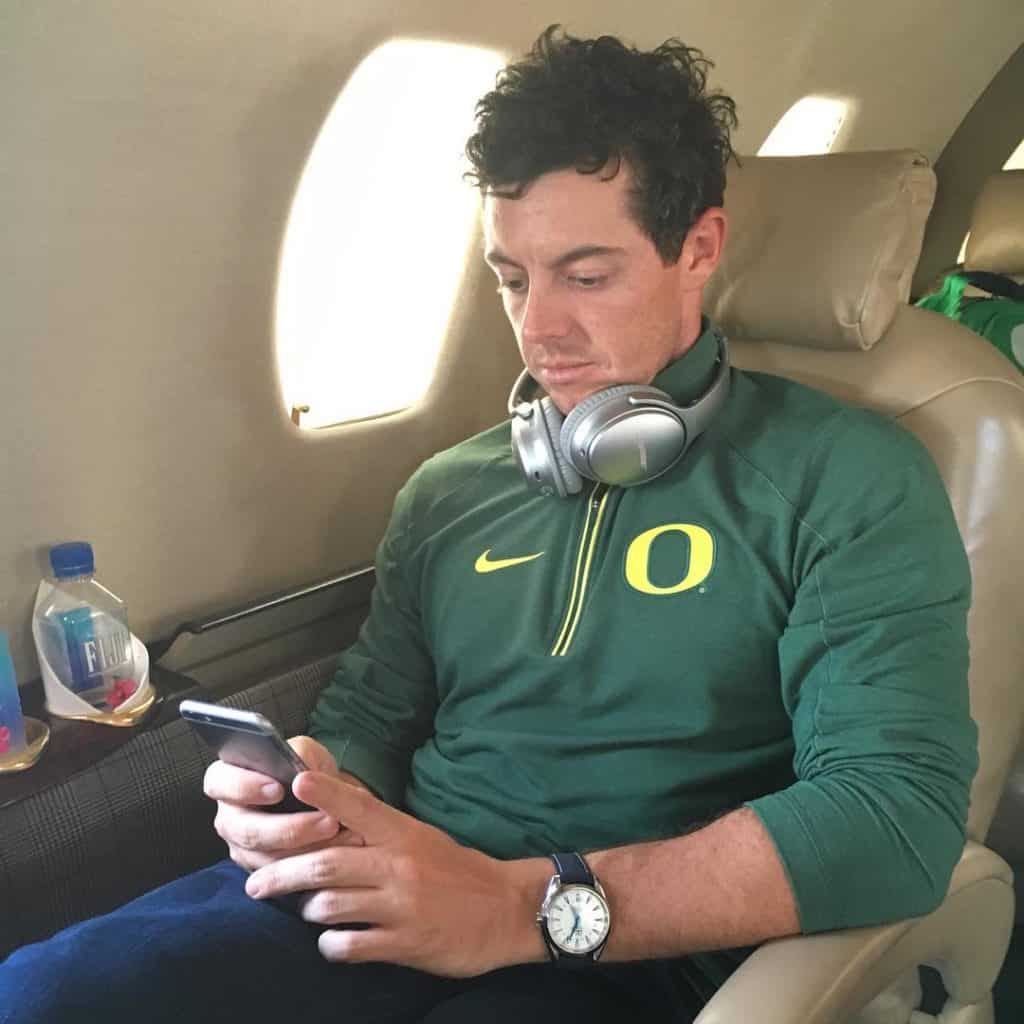 There are a lot of famous people with the name Rory, which is perhaps why it continues to be so popular.
We couldn't possibly list them all, but here is a selection of famous Irish people and characters who are called after some variation of the Irish name Rory.
In the world of sport, we have Derry FC midfielder Ruaidhri Higgins, Northern Irish golfer Rory McIlroy (one of the best Irish golfers), Scottish Rugby Union player Ruaridh MacKenzie, Irish rugby star Rory Best, and Australian cyclist Rory Sutherland to name but a few.
We don't just see male Rorys in sport either – American figure skater Rory Flack flies the flag for the ladies in this category.
In history, we see revolutionary Irish patriot Ruairí Mac Easmainn and Scottish nationalist Ruaraidh Erskine.
In the arts, we can name-check American actor Rory Cochrane, Irish poet Rory Brennan, Academy Award-nominated film director Ruairí Robinson, and English comedian Rory McGrath.
Rory is a widely represented name for characters in international fiction books, TV series, and films. Just a few examples include Rory Williams from Doctor Who, Rory Flanagan from Glee, Rory Regan from Ragman by DC Comics, Rory Gilmore from Gilmore Girls, and, of course, Rory Brown of Mrs Brown's Boys fame.
Rory is undoubtedly an Irish name that has stood the test of time, and made its way to the worldwide stage.
If you are a proud owner of the name Rory, you are steeped in rich Irish history, and part of global popular culture. As Irish names go, Rory has to be one of our most popular exports!