Looking some of the most savage Irish insults? Check out our list and build up your dictionary.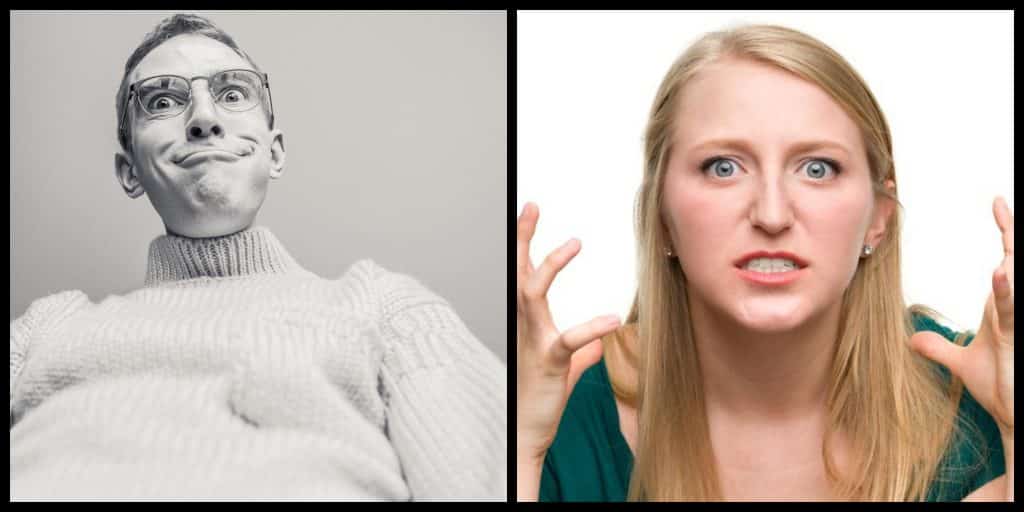 The Irish are known all over the world as being a friendly bunch of people. You notice this when our travelling football or rugby supporters end up getting drunk with the locals in far-flung lands, starting singsongs not fights and generally making love, not war.
Just look at the amount of Saint Patrick's Day celebrations are held from one corner of the globe to the other.
However, if you fall out with us, you're in serious trouble. You see, we have this incredible knack of putting people down, if the Olympic Council decided to introduce insulting others as an international sport, we'd be taking home gold medals by the wheel-barrow full.
Let's take a look at ten of the harshest Irish insults.
10. Black and Tans – All belonging to you/him were Black and Tans
Way back in 1919, the Late Winston Churchill, God be good to him, recruited a body of fine and upstanding gentlemen who were unemployed in England and at a bit of a loose end, empowered them as special constables, gave them a mishmash of uniforms, and sent them over to Ireland on a sort of a cultural exchange program.
Now, the Black and Tans generally were a friendly bunch of lads but, I suppose boys being boys, went a bit messy and started to upset the locals, what with their propensity for the odd bit of high jinks and the bit of messing etc.
Anyway, to cut a long story short, they soon became a tad unpopular, so from then on to be associated by family to one is considered by some in Ireland as not being something to write home about.
9. Lickarse – Jaysus, that fella is a right lick arse
We all know the type. Whether at school, the kind of lad who is always the teacher's pet, or when we get older and in employment, the colleague who always seems to be on the right side of management.
You know the type who at the office party, while everyone else is getting pissed, he's there sipping his Club Orange, keeping out of trouble, and buying drinks for and agreeing with everything the boss says. Well, that's a lick arse.
8. Peel an orange in his pocket – That fella could peel an orange in his pocket
One thing about the Irish, we religiously follow the round system; as a matter of fact, the more rounds of drink you buy on a night out, the higher you rise in the esteem of your circle of friends.
In fact, many an Irish hardened all-round-good-fella will put the buying of a round before paying the rent or, God forgive, buying a birthday gift for the girlfriend.
In light of the above, those who are tight-fisted and never buy their round are said to be able to peel and orange in their pocket to secretly eat it and not have to share.
7. A bollix – He's a right bollix
If you're not from Ireland you might think that a right bollix is the starboard side of the male testicles, but no, you'd be mistaken — there probably is some obscure Latin-sounding medical term for that bit of the anatomy, but excuse me, it just doesn't spring to mind at the moment.
However, being called a right-bollix is in Ireland considered quite derogatory. Funnily enough, being called a bit of a bollix can sometimes be a compliment.
For example, if a lad gets away for a few months without paying motor-tax, well then he's admired and called a bit of a bollix. But, if he steals a mate's girlfriend, he's a right bollix. Sorry if that's confusing, but it's all in the inflection.
6. Wagon – Jaysus, your-wan he's with is a right wagon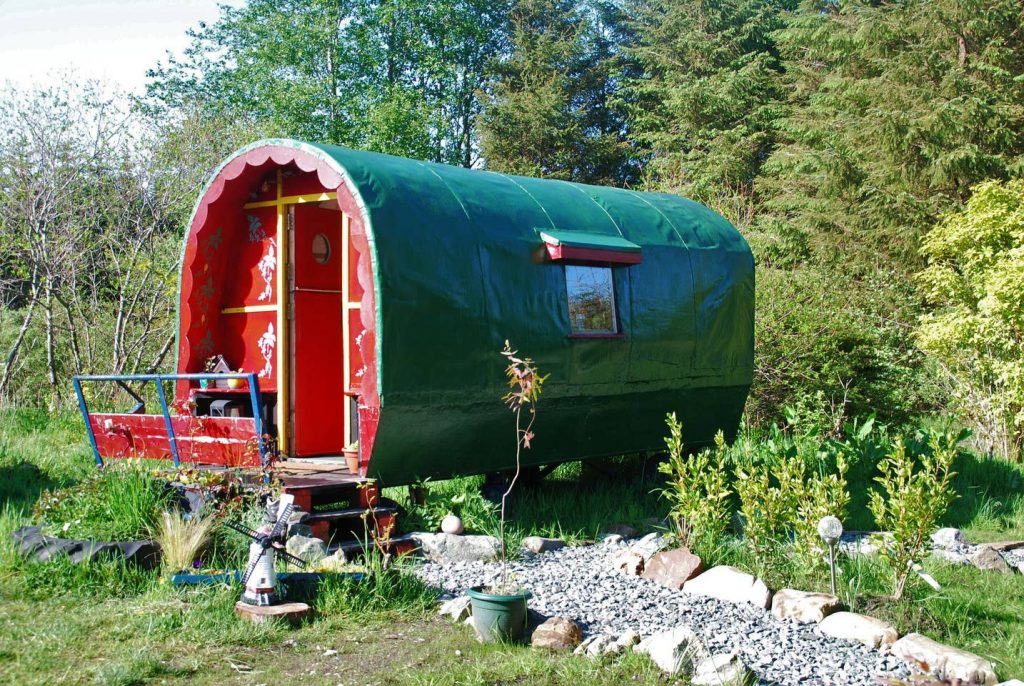 A wagon is particular to Irish females; she's usually the female friend of your mate's girlfriend with whom you've been coerced into going out on a double date with.
She'll arrive for the blind-date wearing a beer-stained ill-fitting see-through t-shirt and, of course, with the obligatory black bra. She'll also have the beer-belly and knockback copious pints while peeling an orange in her pocket.
5. Dryshite – Jaysus, that guy is an awful dryshite
Most often used in the north of Ireland, but becoming quite popular and falling into everyday usage in the rest of the island, the term dryshite denotes a goody-goody kind of person — you know the kind of guy that your mother wished you were like.
Your typical dryshite, will go out about once a month, drink orange juice, save his money, and take half an hour to tell a joke. Truly one of the worst Irish insults.
4. Hoor – Your wan there is a right hoor
Contrary to popular belief, the term hoor seldom means a woman of low moral standards. Still, sometimes the two personality traits can coincide.
A hoor is a woman who basically will rob you blind, talk about you behind your back, and generally cause all sorts of trouble for everyone she comes in contact with. The term is rarely used to describe a man except as a compliment as in "He's a smart (or cute) hoor all the same," i.e. someone who gets away with or who got away with pulling a stroke.
3. Gobshite – Shut up you fecking gobshite or I'll fecking burst ya
Well, this one is easy to work out if you break it down into its constituent parts; gob being the Irish language word for beak — in this case meaning mouth — and shite, well that's fairly obvious, isn't it?
The term is often used to imply that in the opinion of the person dealing the savage insults, the victim is speaking nonsense. Often used as a more direct way of saying "my good man, I believe that you are not in full possession of all the facts, and your argument is fundamentally flawed."
2. Gombeen – That fella, he's a right gombeen man
This is another of the top Irish insults. It is a hard one to explain as the term gombeen can be taken to mean two entirely different things, both totally dependent on context. Let's take a look at the nasty one first.
The word gombeen comes from the Irish language word gaimbín, which means the interest due on loan. During the days of absentee landlords, gombeen men were employed to collect rents and monies due to the landlords and hence weren't the most popular people in the land. The term became synonymous with somebody who was not opposed to the practice of making shady deals for a quick profit.
But, and there's always a but, if used in another context, let's say by a mother to her child, it can mean a silly little person and actually can be a term of endearment.
1. Maggot – He's always acting the maggot
In other less advanced countries, acting the maggot would be taken as, acting in a way similar to that of a soft-bodied legless larva of a fly. But no, not here in Ireland, we ignore the entomological definition and revert back to the more archaic meaning of the word which relates to a whimsical or strange idea.
Someone is said to be acting the maggot when they behave in a less than appropriate manner, or in a manner out of place in that particular environment. You know the kind of guy who starts playing with his phone's ringtones right in the middle of his great-aunt's funeral. It could be said that he is acting the maggot. Not the cruellest of savage insults, but a handy one to keep in your arsenal all the same.
Well, there you have it, ten of the best Irish insults. Keep them close and use them only as prescribed.