Renowned around the world for their combination of creamy Irish dairy and carefully selected ingredients, Irish chocolate brands are among the best in the world. Here are the ten best Irish chocolate brands.
As the third-largest consumer of chocolate per capita, Irish people are incredibly fond of their chocolate. Falling just behind Germany and Switzerland, the average Irish person eats an impressive 17.4lbs (7.9kg) of chocolate per annum.
With such an impressive amount of chocolate consumed in Ireland every year, it is no wonder that the Emerald Isle has countless chocolatiers producing mouth-watering goodness.
Here are the ten best Irish chocolate brands that you just need to try!
10. Chocolate Garden – treats for all dietary requirements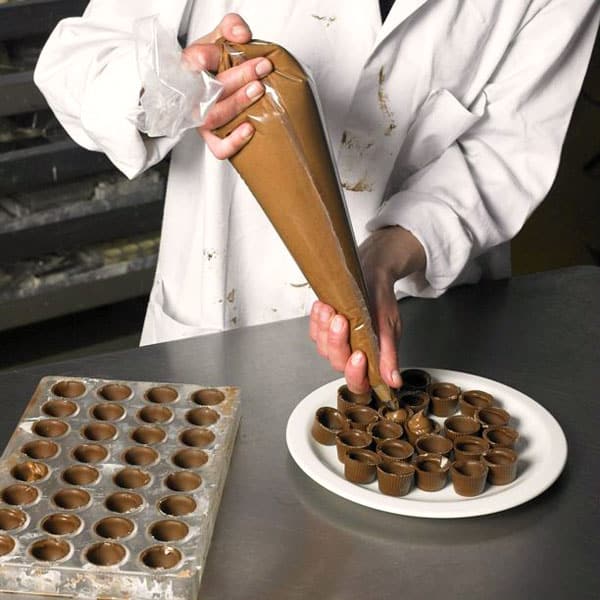 This family-run County Wicklow chocolate producer is a massive hit with chocolate lovers across Ireland.
Not only do they produce award-winning chocolate, but they also cater for all kinds of dietary requirements including vegans!
Creating personalised chocolate all year round, the Chocolate Garden is the ultimate place for getting unique gifts made with some of the best Irish chocolate.
More info: HERE
9. The Proper Chocolate Company – chocolate produced in micro-batches
This Dublin-based chocolate producer creates out of this world chocolate in small batches. This ensures that the carefully selected beans are bringing out their optimum flavours.
Producing incredibly unique flavour combinations, it is evident that passion for chocolate lies at the heart of this business.
More info: HERE
8. Áine Handmade Chocolate – heavenly, mouth-watering chocolate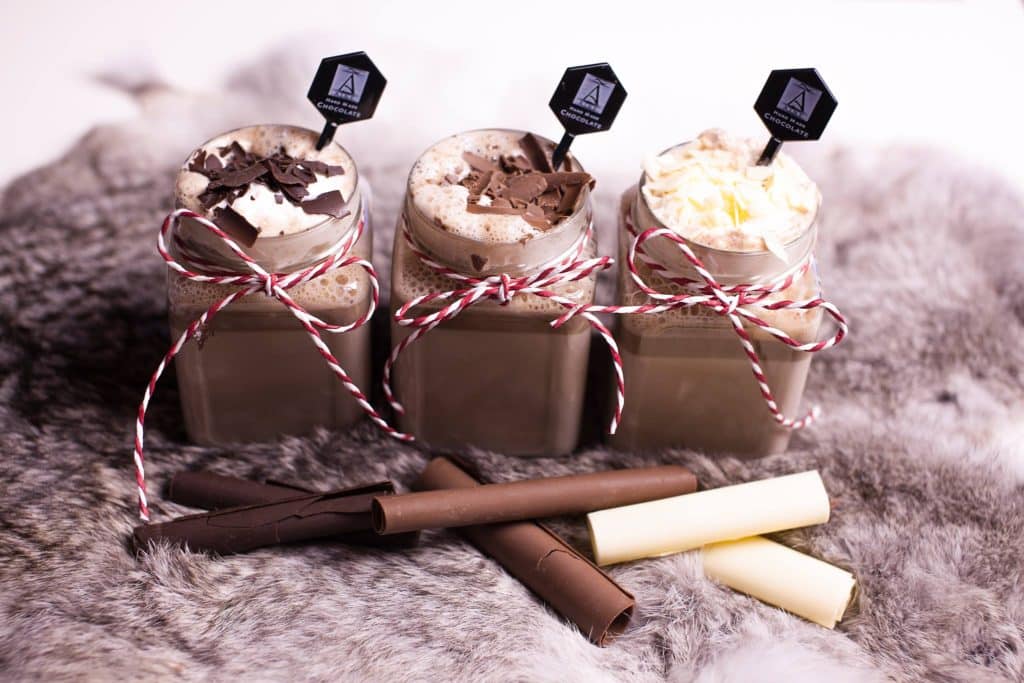 Founded by a master chocolatier, this award-winning chocolate producer is based in County Cavan.
Using only the freshest of ingredients, the quality of chocolate on offer here is top-quality.
The delicious chocolates are sold around the world and have attracted attention from multiple global and Irish food gurus!
More info: HERE
7. The Truffle Fairy – a chocoholics delight
Based in County Kilkenny, this Irish chocolatier uses only the highest quality, locally-sourced, and organic ingredients to make their delicious chocolates.
Creating delicate chocolate truffles, bars, and unique chocolate products this truly is a chocoholics delight.
With quality and taste being the most important, it is no wonder they have won multiple awards for their chocolate.
More info: HERE
6. Lily O'Brien's – an internationally recognised chocolate brand
Infamous for their innovative chocolate recipes and boundary-pushing flavours, this County Kildare based chocolate producer never fails to disappoint.
Sold in more than 15 countries, this Irish chocolate brand is an international favourite.
Using only ethically-traded ingredients, you can enjoy some of their yummy chocolate, knowing that sustainability is at the heart of the business.
More info: HERE
5. Hazel Mountain Chocolate – one of the most remote chocolate factories in the world
Some of Ireland's finest craft chocolate can be found nestled in the breathtaking Burren in County Clare.
Although one of the world's smallest artisan chocolate factories, Hazel Mountain Chocolate produces delicious chocolatey goodness.
It is unique in Ireland as this luxury chocolate producer completes every stage of chocolate making on-site.
More info: HERE
4. Bean and Goose – celebrates the Irish seasons
Bean and Goose started out as a sister team who creates flavourful chocolate using locally sourced ingredients.
A lot of the ingredients are grown in their gardens or foraged locally in County Wexford.
Their delicious chocolate is inspired by the Irish seasons and the stunning Wexford countryside.
More info: HERE
3. Skelligs Chocolate – the most spectacular location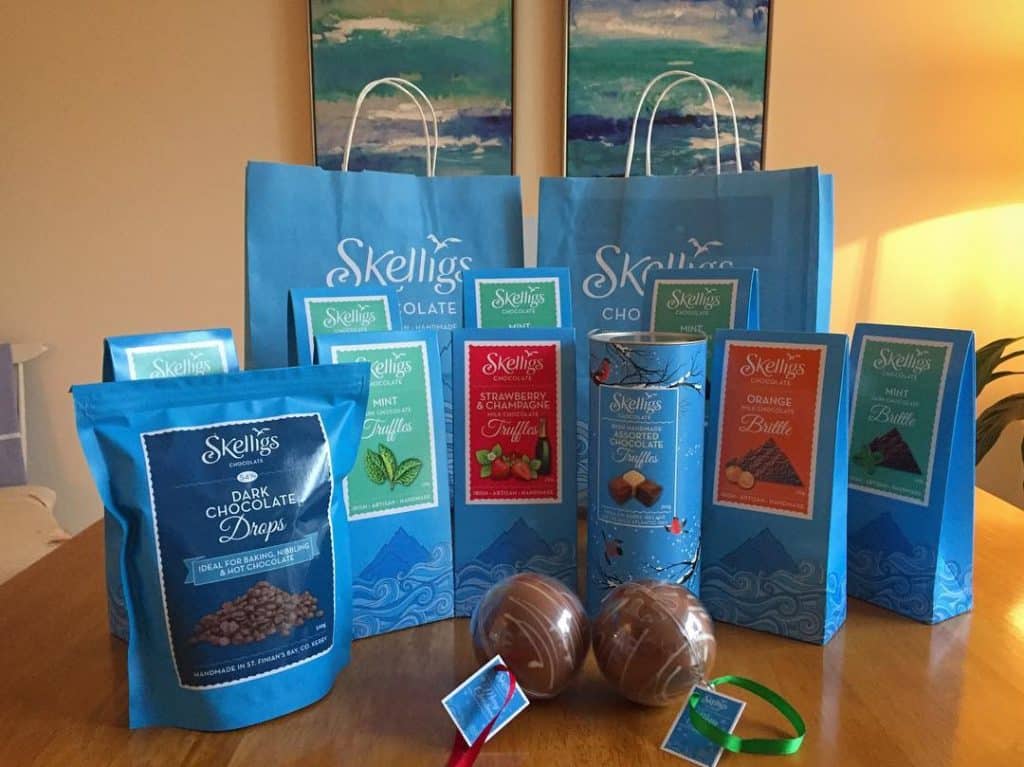 Overlooking the UNESCO World Heritage Site, Skellig Rocks, this open-plan chocolate factory produces unique chocolate delights.
They offer a range of traditional chocolates, unique chocolatey gifts, and even chocolate for baking.
This unique location, coupled with the locally sourced ingredients, will leave your tastebuds tingling!
More info: HERE
2. Wilde Irish Chocolates – home to over 80 types of handmade chocolates
Situated near the shores of Lough Derg, this small artisan chocolate factory produces a range of chocolate delights to suit all tastes.
They handmake over 80 types of chocolate with a range of unique flavour combinations.
These rich and indulgent chocolates are stocked in various locations across the west of Ireland.
More info: HERE
1. Cadburys – the undisputed best chocolate in Ireland
Although Cadburys originates in England, they have factories across Ireland which have become synonymous with the infamous brand.
The world-famous Dairy Milk range is produced in Ireland and has been since 1933.
Created with rich Irish dairy, this internationally recognised bar is Ireland's favourite chocolate and, unsurprisingly, the best chocolate in Ireland.