Irish Celtic female names are some of the most unique and beautiful names around the world. Let's take a look at 20 of our favourites and what they mean.
Narrowing the most beautiful and interesting Celtic female names down to just 20 is no easy task. Irish culture is rich with myths and legends that have inspired names that have lasted generations.
Whether you're looking for baby name inspiration or just have an appreciation for Celtic culture, have a look at our picks of 20 of the best Irish Celtic female names and their interesting meanings.
20. Meabh – pronounced 'mave'
Meabh, anglicised as Maeve, is a stunning Celtic female name that means 'she who intoxicates'. This name has strong roots in Celtic culture and Irish mythology.
Queen Medb, later spelt Meadhbh, was the queen of Connacht in Irish myth: an ambitious, strong, and cunning warrior queen.
19. Saoirse – pronounced 'seer-sha'
Saoirse is a name that has remained popular in Ireland and elsewhere in the world since the 1920s. It's a beautiful name with an even more beautiful meaning – 'liberty'.
The name has gained even more popularity in recent years thanks to huge names in TV and cinema like Saoirse Ronan (Brooklyn, The Lovely Bones) and Saoirse-Monica Jackson (Derry Girls).
18. Aoibheann – pronounced 'ay-veen'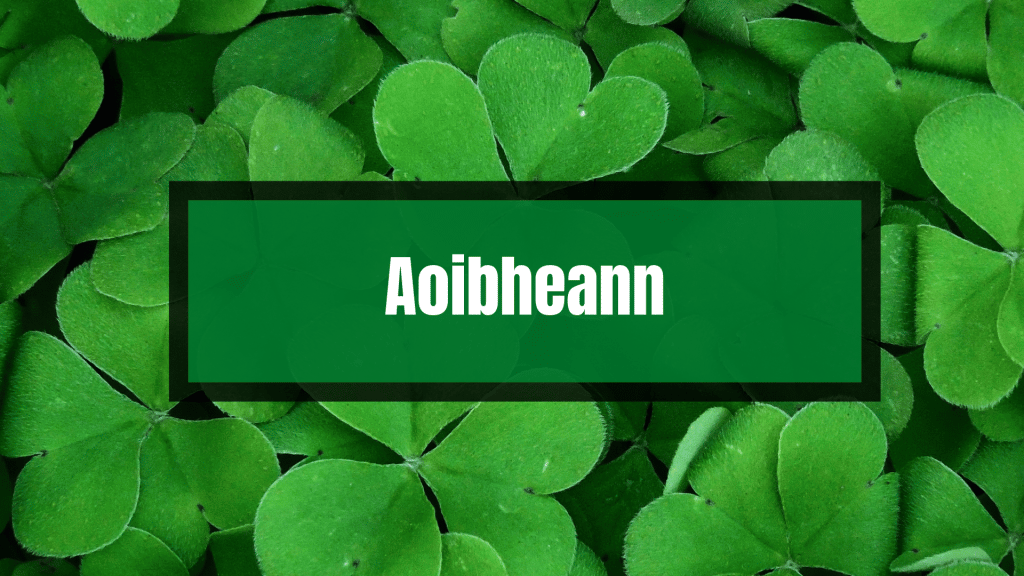 Aoibheann is perhaps one of the more underrated Irish Celtic female names that comes along with a beautiful meaning – 'of radiant beauty'.
Also spelt Aoibhinn, it's an Irish name that could be perceived as quite difficult to pronounce. However, when you see it laid out phonetically, 'ay-veen', it's much simpler than it initially seems.
17. Eirinn – pronounced 'er-in'
One of the simpler Irish names for girls to pronounce, Eirinn, or Erin, is a beautiful Gaelic name that literally means 'Ireland'. This simple but stunning name is quite timeless, in our opinion.
16. Fionnuala – pronounced 'fin-oo-la'
Many Irish names have come and gone in terms of popularity. However, Fionnuala is another Irish name that you could hear your grandmother being called, as well.
It's a stunningly timeless name that certainly deserves a place on this list. In Irish mythology, Fionnuala was turned into a swan to wander the rivers and lakes of Ireland. The name literally means 'white shoulder'.
15. Eimear – pronounced 'ee-mer'
Eimear is the Gaelic form of Emer, another prominent name in Irish folklore. Emer was the wife of the hero Cu Chulainn. This name comes from the Irish word 'eimh', which means 'swift' or 'ready'.
14. Caragh – pronounced 'car-ah'
Another one of the more straightforward Irish names, Caragh, or commonly Cara, has a fantastic meaning – 'beloved' or 'friend'. This is a superb option if you're picking a name based on the beauty behind the meaning.
13. Rioghnach – pronounced 'ree-oh-na'
Rioghnach, sometimes spelt Riognach, is one of the more unique Irish Celtic female names that means 'queenly'. A name fit for a queen, it derives from the Old Irish word for queen – 'rigan'.
12. Laoise – pronounced 'lee-sha'
Laoise is a great name for someone free, caring, and loving, as it translates to 'light' in English. It is considered the Irish version of the name Louise.
11. Orlaith – pronounced 'or-la'
A beautiful name for a beautiful gal, Orlaith, anglicised as Orla, means 'golden princess'.
10. Clodagh – pronounced 'clo-da'
Clodagh is a name of Irish origin that comes from the name of the River Clodagh in County Waterford. A name that has been given to girls in Ireland for centuries, it's a beautiful choice.
9. Eabha – pronounced 'ay-va'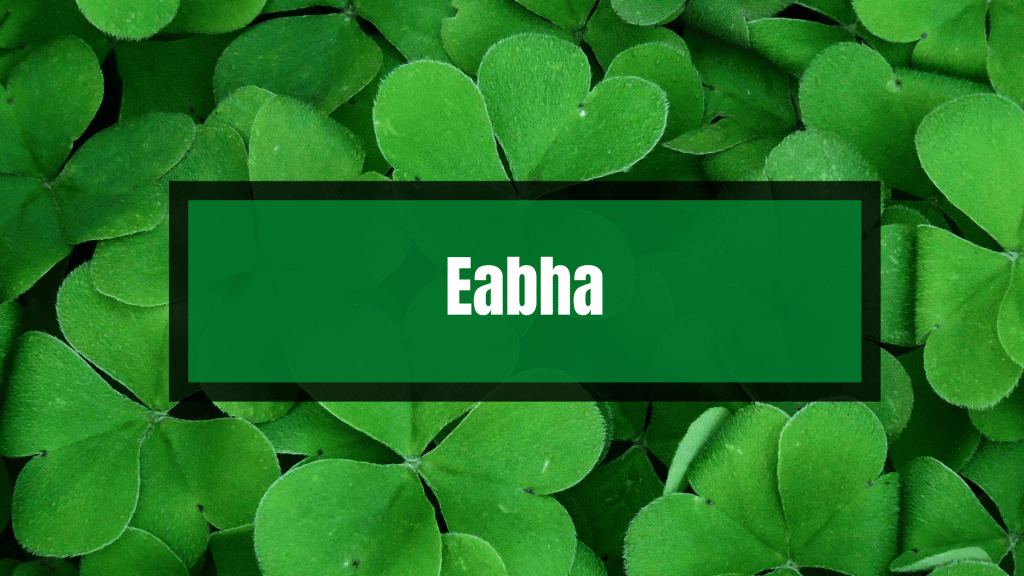 Anglicised as Ava, Eabha is a unique and rare Irish name that has recently been gaining popularity among new parents. One of the more stylish Celtic female names, Eabha is a beautiful name for your child.
8. Fiadh – pronounced 'fee-ah'
The most popular baby name in Ireland in the last couple of years, Fiadh is a gorgeous Irish name that means 'wildness' or 'untamed'. If you expect your little one is going to be a wild, free spirit, this could be the perfect name for you.
7. Ciara – pronounced 'Keer-ah'
The feminine form of Ciaran, Ciara has been a popular name amongst Irish people and those further afield for as long as we can remember.
Taken to mean 'dark-haired', it's a name that has stood the test of time for a reason.
6. Sinead – pronounced 'shin-aid'
Another classic Celtic name is Sinead. The name has become known in the mainstream media thanks to iconic Irish figures like Sinead O'Connor. Meaning 'God is gracious', it's a classic, but a favourite.
5. Cliodhna – pronounced 'clay-na' or 'clee-oh-na'
Cliodhna is an underrated Irish name that is pronounced differently depending on the person. It is one of Ireland's ancient mythological names that means 'shapely'.
4. Uisce – pronounced 'ish-ka'
Uisce is one of our favourite Irish Celtic female names. It simply means 'water' in Irish.
3. Bebhinn – pronounced 'bev-in'
Another somewhat underrated Irish name, Bebhinn appears to be a combination of several old Irish Gaelic words. 'Bean', meaning woman, and 'binn, meaning melodious. Thus, the name translates directly to 'melodious woman'.
2. Maire – 'more-ah' or 'my-ra'
Maire is an Irish name meaning 'star of the sea'. It's the Irish version of the name Mary.
1. Sionainn – pronounced 'shan-non'
Sionainn, anglicised as Shannon, like the River Shannon, has a couple of different meanings. One being 'old river' and the other 'wise river'.
Other notable mentions
Siobhan: Siobhan is one of the most classic Irish names around, featured in families all over the world. It means 'God has been gracious'. It's the Irish form of Joan.
Mairead: Mairead is another beautiful Irish name that means 'pearl'.
Sadhbh: Sadhbh is an Irish given name that means 'sweet' or 'goodness'. It is the name of one of the legendary Irish princesses.
Eithne: A name that comes from the Celtic goddess, Eithne is a beautiful Irish girl's name that could do with a revival.
FAQs about Celtic female names
What is a badass name for a girl?
We think our list features a number of badass names for your baby girl.
What girl name means queen in Celtic?
Rioghnach is the Irish girl name that means queen.
What female Gaelic names are the hardest to pronounce?
Caoilfhionn, Blathnaid, and Eithne are some of the most difficult to pronouce.