Dr. Catherine 'Cady' Coleman is the Irish-American former astronaut for NASA who celebrated St Patrick's Day in space in 2011.
Born in Charleston, South Carolina, this incredible woman says she is a quarter Irish on both sides of her family tree. She loves Ireland so much, she became the astronaut who celebrated St Patrick's Day in space.
A lover of Irish culture and all things Ireland, Coleman showed her affiliation with the Emerald Isle by live-streaming her playing a 100-year-old wooden flute from Matt Molloy and a pennywhistle tin whistle from Paddy Moloney.
Half Irish and proud – astronaut shows off her musical talent from space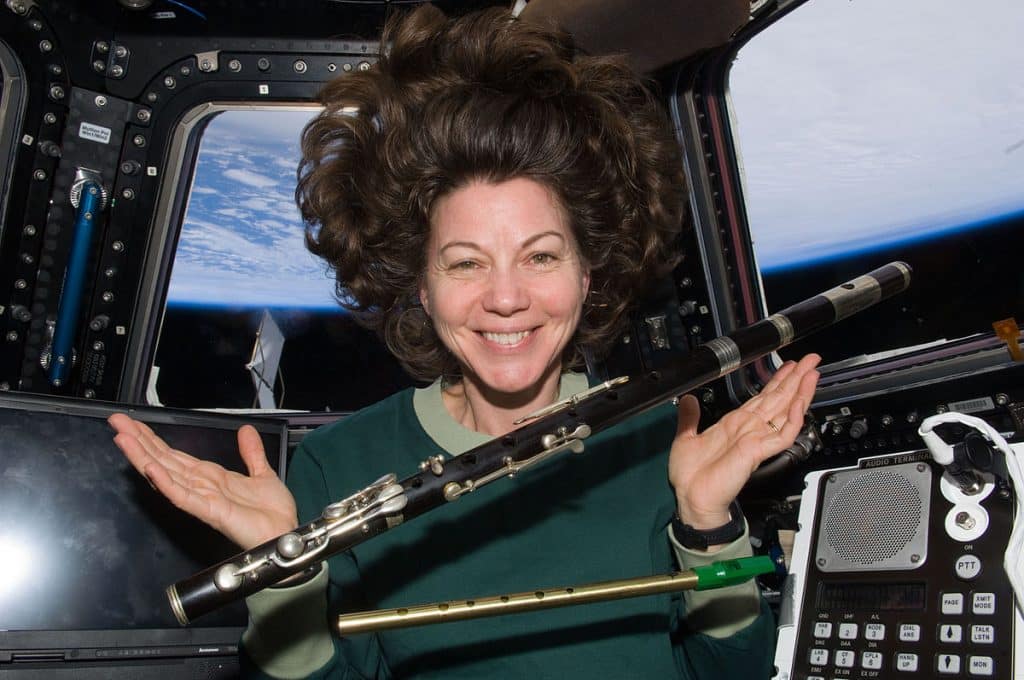 Cady Coleman has said that she has always loved listening to Irish music. Interestingly, she has played with the traditional Irish folk band that let her borrow the instruments to play in space, The Chieftains!
In the video, Coleman can be seen floating into vision playing the flute. She wishes everybody a happy St Patrick's Day, before switching to the pennywhistle tin whistle. An incredible nod to her Irish roots.
This incredible video made her known to the world as the astronaut who celebrated St Patrick's Day in space.
An amazing woman – lots of air time under her belt
This brave and adventurous woman is a veteran of two Space Shuttle missions. During her career as an astronaut, she accrued 159 days in space.
In a recent interview with podcast The Irish Stew, Coleman discusses the journey of her career with NASA. She addresses the struggles she suffered in space as well as the struggle of adjusting to life back on Earth.
Women inspiring women – happy International Women's Day
Coleman has talked about what inspired her to become an astronaut. She remembers Sally Ride, the first American woman to ever go to space, came for a talk while she was studying at MIT.
She related the experiences she heard of space to her life in Virginia. Her dad was working as a deep-sea diver, which meant that her life was always pretty weird and wonderful.
It's no surprise really that she became known as the astronaut who celebrated St Patrick's Day in space. As she puts it, living somewhere "weird and dangerous" was normal. Space was an intriguing and exciting venture for her.
Today, Coleman looks back on her time in space and remembers it fondly. She enjoyed waking up in the tight space that was her sleeping quarters and was fascinated every single day by living away from Earth.
She appreciated that not many people would get the chance to experience this incredible life she was living. Her career as an astronaut brought her to some very interesting places, not just being the astronaut who celebrated St Patrick's Day in space.
She worked as a scientific and technical advisor for Alfonso Cuarón's 2013 film Gravity starring Sandra Bullock, who she came close to while filming.
Now, we've all probably spent St Patrick's Day in some pretty interesting places, but how cool must it be to say you've spent St Patrick's Day floating around in space?!