Ireland is a small island country consisting of 32 counties. Surrounded by wild oceans, with the Irish Sea to the East and the Atlantic Ocean to the West, the Emerald Isle is rich with coastal landscapes.
Whether you're looking for a remote beach or a secluded seaside town complete with weather-worn fishing trawlers, you will find it in Ireland.
Should you be searching for the most enchanting stretch of velvet sand or a coastal village with some of the best seafood you're bound to have ever tasted, no problem; Ireland is famous for its waterside way of life.
For those of you who can hear the ocean calling, here are Ireland's top 10 seaside towns, villages, and beaches. All offering something utterly unique, these destinations are each worth a visit.
10. Trá Bán, Co. Kerry – for island vibes
The exquisitely serene Trá Bán beach is located on Great Blasket Island, just off the coast of County Kerry.
This little slice of seclusion is accessed via a ferry from the mainland (with stops at Dingle, Ventry, and Dún Chaoin) during spring, summer and autumn, and makes for a great day trip when the weather is favourable.
Island group: Blasket Islands
9. Cobh, Co. Cork – for history
Cobh is a charming seaside townland located in County Cork in the Southwest of Ireland.
Rich in culture and heritage this characterful community offers endless activities to keep visitors coming back for more. Cobh is home to the Titanic Experience; Cobh—called Queenstown when the Titanic set sail—was the ill-fated ocean liner's last stop before it sank crossing the Atlantic Ocean.
Other major attractions in Cobh include the Fota Wildlife Park, Ireland's premier animal reserve, and Spike Island. Simply put, you'll be spoiled for choice in this Irish seaside town!
Province: Munster
8. Bangor, Co. Down – for boating enthusiasts
The community of Bangor is home to Ireland's largest marina in Northern Ireland. A fine destination for boating enthusiasts, Bangor is located at the head of Ireland and comes alive in the summer months.
To watch the sunset over the great Atlantic Ocean while taking in the vibrant marina of Bangor is a sight for sore eyes, and certainly bucket list material.
Province: Ulster
7. Lahinch, Co. Clare – for surfers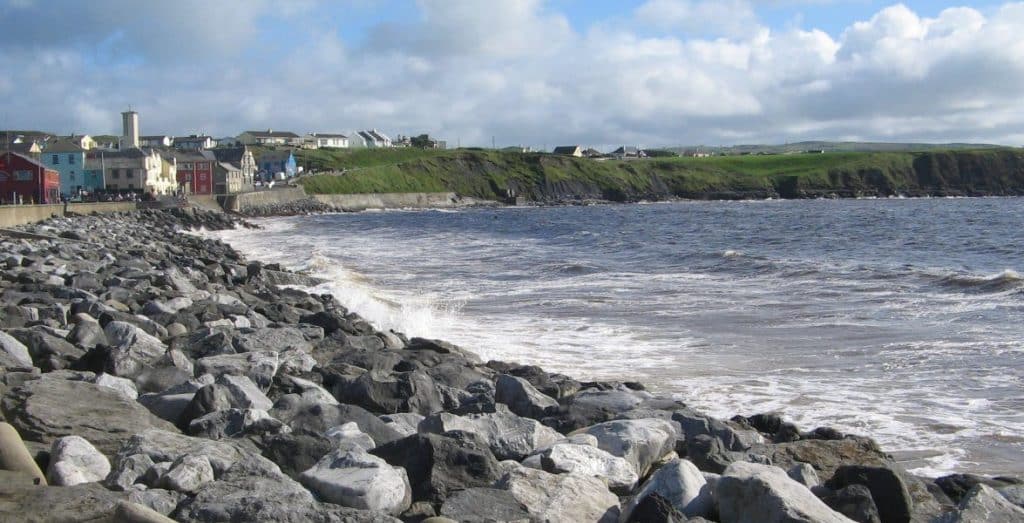 For those of you with a love for the surf, look no further than Lahinch in County Clare on the West coast of Ireland.
This seaside town is one of the most popular, with overseas surfers coming to the Emerald Isle year-round to catch some waves.
Summer months can see a particular swell as vacationers arrive looking to steal a stretch of sand along the sweeping coast of Lahinch.
6. Howth, Co. Dublin – for seafood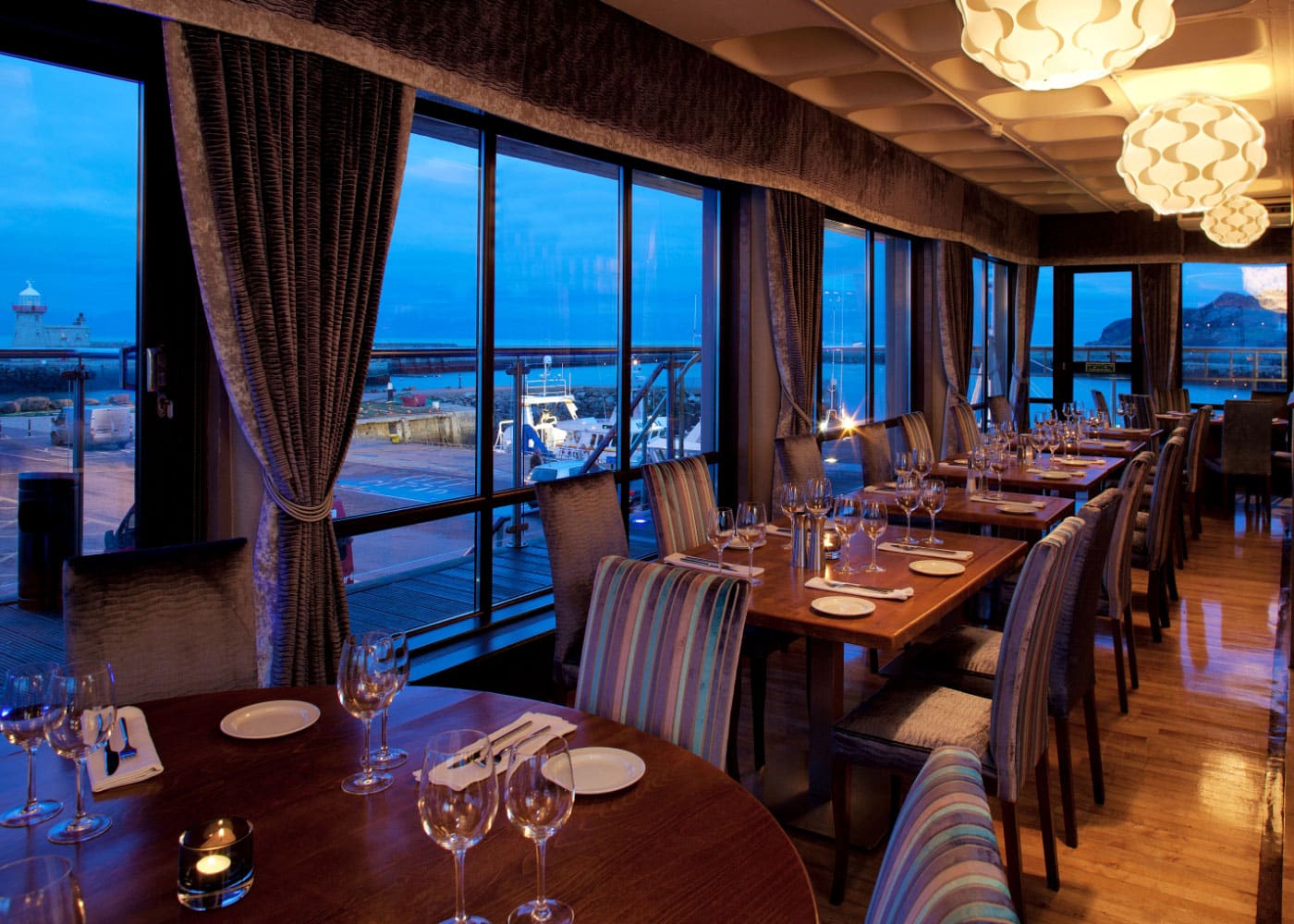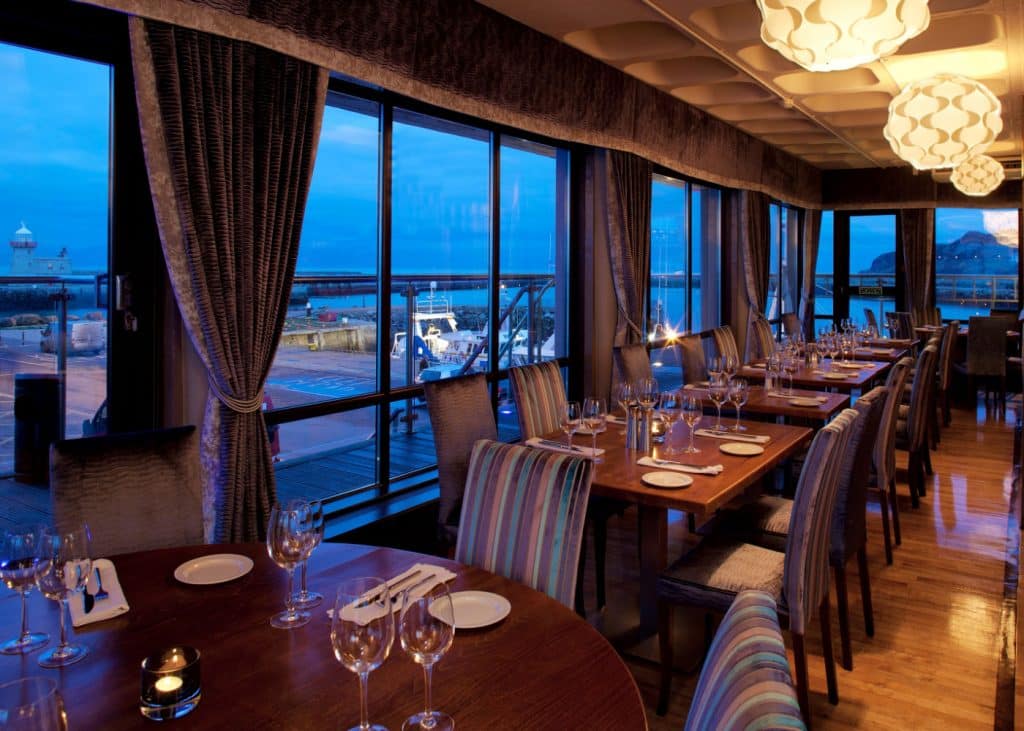 The sleepy little seaside village of Howth in County Dublin has become increasingly popular on the tourist trail in the last decade or so, given its close proximity to Dublin city.
Densely populated with fishing trawlers and some of the finest seafood restaurants on the Emerald Isle, this is sure to be one of Ireland's top ten seaside towns, villages, and beaches.
Province: Leinster
5. Keem Bay, Co. Mayo – for absolute beauty
Located on Achill Island, just off the coast of County Mayo, is Keem Bay. This little slice of paradise is a hidden gem favoured by locals in the summer months.
With ancient mountains sheltering this beach from crosswinds, Keem Beach is the perfect place to picnic or paddle about when the sun comes out to play.
Address: Keel West, Keem, Co. Mayo
4. Kinsale, Co. Cork – for Instagram gold
Kinsale is a quaint little village located in County Cork. With weather-worn fishing trawlers and charming old-school boats that bop on the waterfront, there is something so alluring about this little seaside town.
With its effortless air of countryside chic, it also makes for one of the most Instragrammable seaside towns on our list.
Province: Munster
3. Dingle, Co. Kerry – for character
If you're looking for a place with its own unique character, check out Dingle. Located on the Dingle Peninsula, this remote fishing village is detached from the rest of Kerry and, as a result, offers its own very special atmosphere.
Expect tonnes of traditional Irish pubs, seriously fresh seafood, live local music, and a vibrant community of families who have called it home for generations.
Province: Munster
2. Coral Strand, Co. Galway – for the most unusual beach
If you're looking for an utterly unusual beach in Ireland, check out Coral Strand in County Galway. This beach from afar appears to be blanketed in small rocks, but up close the rocks resemble a coral reef.
What they are, however, are red calcified seaweed, maërl—otherwise known as coralline algae. Unlike coral reef, this material is perfectly comfortable to walk on, although we do suggest a towel if you're planning on flaking out for the day!
Location: Teeranea, Co. Galway
1. Murder Hole, Co. Donegal – for the hidden gem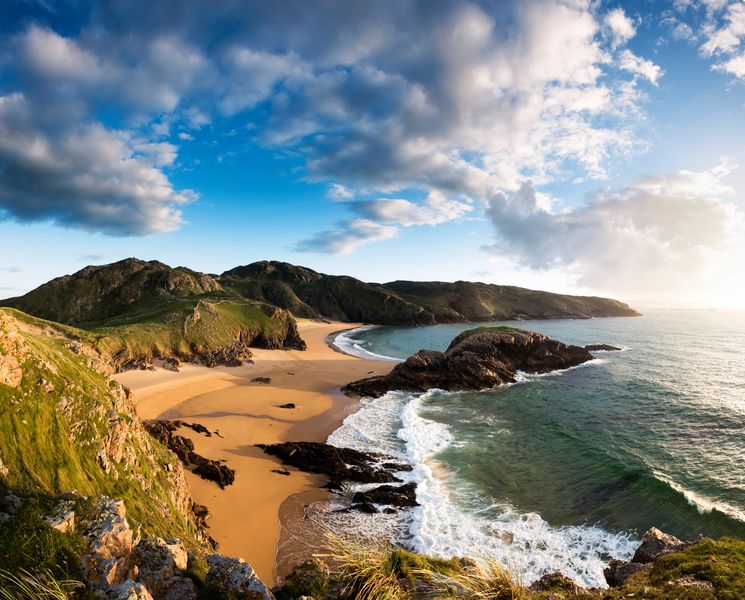 Topping our list of Ireland's top 10 seaside towns, villages, and beaches is Murder Hole in Donegal. Contrary to what the name suggests, this beach is actually paradise!
The beach is located on the Rosguill Peninsula and can be accessed on foot from Downings. Expect utter seclusion and awe-inspiring scenery that will assure you that Ireland is perhaps the most beautiful place on the planet.
Address: Murder Hole Beach, a.k.a. Sheephaven Bay