St Brigid is Ireland's female patron saint, and this year begins the honour of a new bank holiday in her name.
St Patrick's Day is celebrated on 17 March around the world with vigour and enthusiasm every year. It's a celebration of Irish origins that people around the world celebrate like no other.
This month, this week, in fact, marks the first time the Irish government has created a bank holiday to honour Ireland's female patron saint, St Brigid.
St Brigid's Day falls on the 1 February and marks the beginning of spring. However, going forward, the Imbolc/St Brigid's Day public holiday will fall on the first Monday in February unless the first day falls on a Friday.
St Brigid – who was St Brigid?
St Brigid of Kildare, or Brigid of Ireland, is the mother saint of Ireland. She is one of three national saints of Ireland, along with Patrick and Columba.
Brigid shares her name with a Celtic goddess. Many folk stories and legends in Celtic culture have come from this particular figure.
In 450 AD, St Brigid founded the first monastery in County Kildare. Every year in schools across Ireland, celebrations include song, prayer, and the making of St Brigid's cross.
While St Patrick's Day celebrations are bold, in-your-face, painted green and celebrated with beer and loud music, St Brigid is the more feminine and mysterious national saint.
Ireland's newest bank holiday – to celebrate Ireland's female patron saint
This year, Ireland will celebrate their first-ever bank holiday in honour of St Brigid. While St Brigid's Day itself falls on 1 February, the public holiday will fall on the first Monday in February, giving Irish people a long weekend every year.
Otherwise, if the first day of the month falls on a Friday, the bank holiday will occur then. On 30 January, the Irish government stated, "From 2023 there will be a new permanent public holiday established in celebration of Imbolc/St Brigid's Day.
"In Ireland, the first of February marks the beginning of Spring and the celebration of Lá Fhéile Bríde, St Brigid's Day," they added.
"Like many of other feast days of the Irish calendar, Brigid predates Christianity – her roots lie in the Celtic festival of Imbolc, the feast of the goddess Brigid, celebrated at least five millennia ago.
"In old Irish, Imbolc means "in the belly", a reference to lambing and the renewal Spring promises".
The role of St Brigid and all women across Ireland – a celebration of women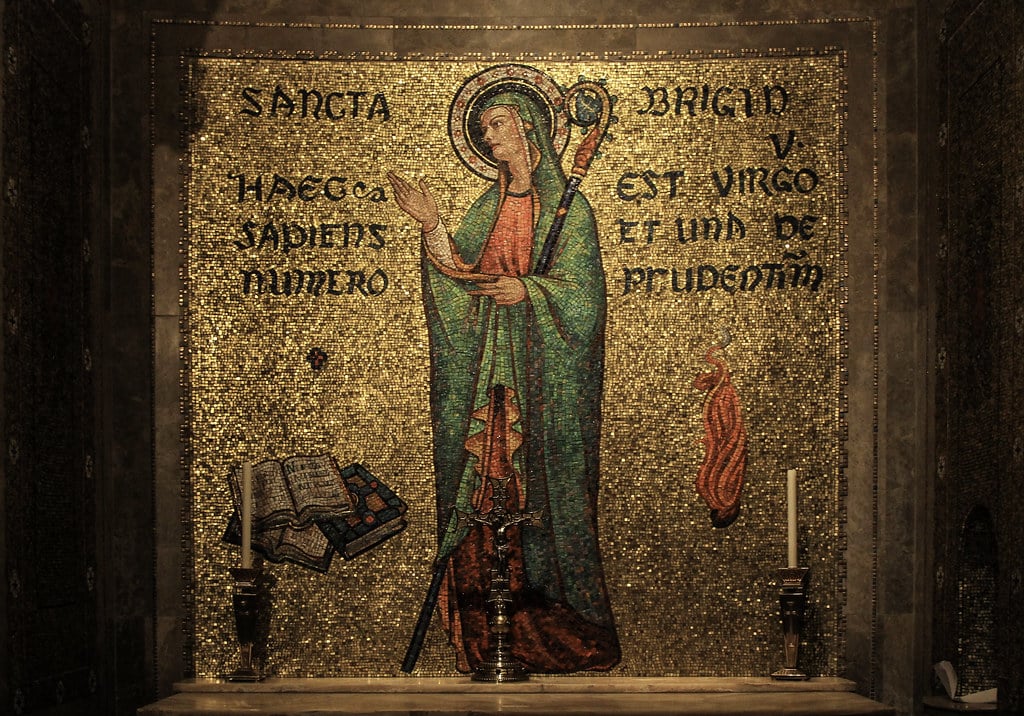 This is the first Irish public holiday named after a woman. A spokesperson for the Irish government said, "St Brigid's Day provides a unique opportunity to acknowledge the critical role that women have played in Irish history, culture and society".
The government wishes to ensure Ireland's inaugural bank holiday celebrations mark the role of St Brigid and, in turn, all women across the country.
"In Celtic mythology, Brigid was a triple goddess – of healing, fire, and of poetry – and the Christian saint who took her name, born in 450 AD, carried some of those same associations as the patron saint of poets and midwives," they added.
"As such, this bank holiday carries a dual opportunity to recognise the role of women through our arts and cultural heritage."
National Cultural Institutions across Ireland have organised an incredible line-up of events over the long weekend in response.
These include exhibitions at IMMA and the National Museum celebrating "seminal Irish women artists and political pioneers".