21 restaurants across the country, from Belfast to Dingle and beyond, have been awarded Michelin Stars for 2023.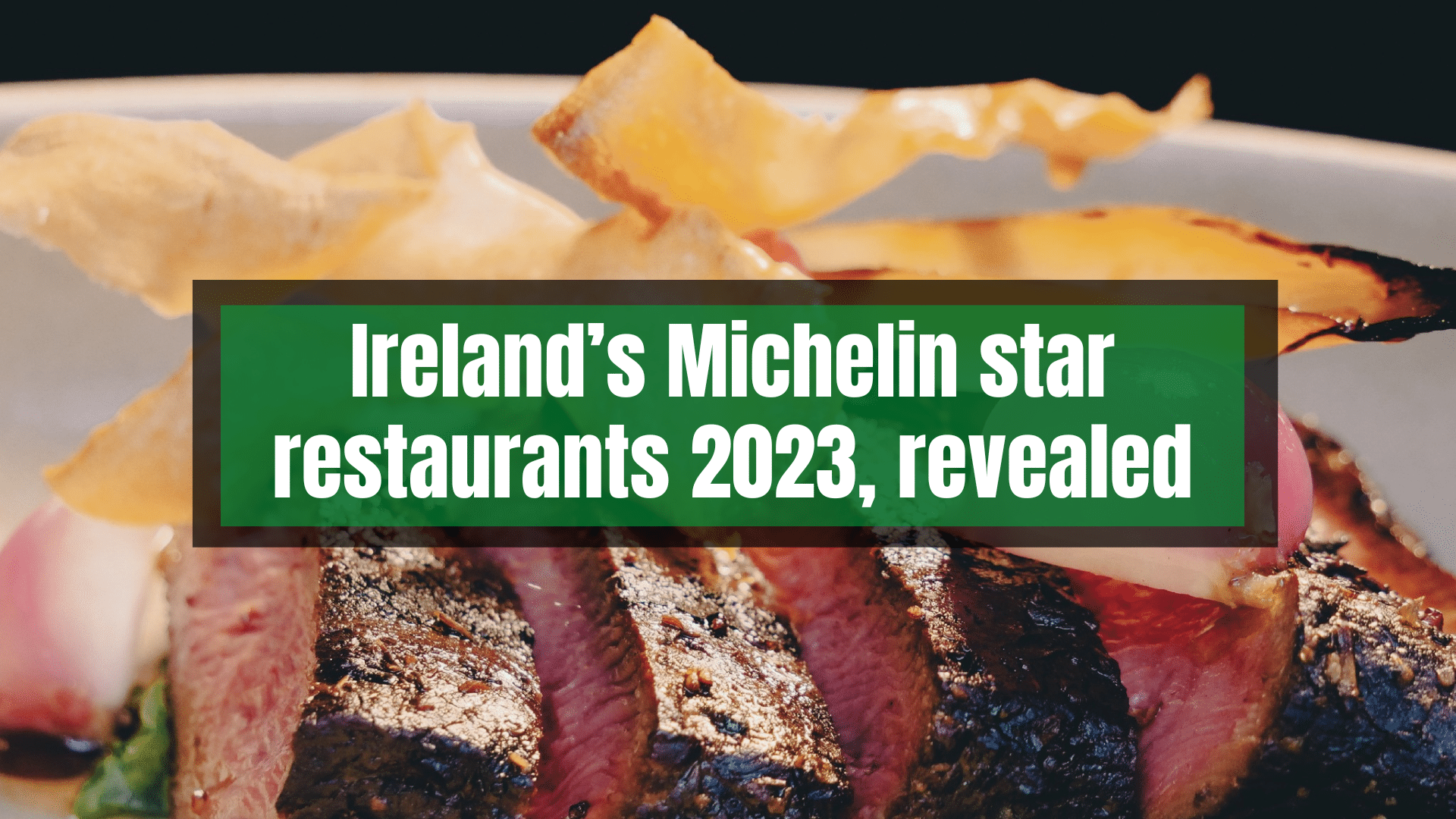 The Michelin Guide Ceremony took place on Monday, 27 March, and 21 restaurants in Ireland received a Michelin star rating. On top of the 21 Michelin-rated restaurants, a further 20 were awarded a Bib Gourmand.
From Belfast to Dingle, Kildare to Cork, Ireland has no shortage of Michelin-rated restaurants, no matter where you're looking for a great meal.
GB and Ireland continue to impress – sheer variety
Talking about this year's awards, Gwendal Poullennec, International Director of the Michelin Guides, said, "Great Britain & Ireland continues to impress with the sheer variety of its Michelin Stars.
"Whether diners are looking for somewhere formal or casual, historic or new, there is a Michelin Starred establishment for them.
"In every region of Great Britain and Ireland, you can now find hugely talented chefs calling out to gourmets with their exquisite and accomplished cuisine".
Read on to find out which restaurants in Ireland were awarded Michelin stars and which received the just as prestigious Bib Gourmand.
Ireland's Michelin-rated restaurants – 21 restaurants across the country
Ireland's two-star Michelin-rated restaurants for 2023 include the following:
dede – Baltimore, County Cork
Liath – Blackrock, Dublin
Chapter One by Mickael Viljanen – Dublin City
Patrick Guilbaud – Dublin City
Aimsir, Celbridge – County Kildare.
Ireland's one-star Michelin-rated restaurants for 2023 include the following:
Antrim:
Eipic – Belfast
OX – Belfast
The Muddlers Club – Belfast
Cork:
Chestnut – Ballydehob
Terre – Castlemartyr
Ichigo Ichie – Cork City
Bastion – Kinsale
Dublin:
Bastible – Dublin City
Glovers Alley – Dublin City
Variety Jones – Dublin City
As well as Campagne in County Kilkenny, Lady Helen in Thomastown, County Kilkenny, The Oak Room in Adare, County Limerick, House in Ardmore, County Waterford, Wild Honey Inn in Lisdoonvarna, County Clare, and Aniar in Galway City.
Bib Gourmand restaurants in Ireland – special nods around the country
Ireland's Bib Gourmand restaurants include the following:
Antrim:
Deanes at Queens – Belfast
EDŌ – Belfast
Waterman – Belfast
Cork:
Goldie – Cork City
Cush – Ballycotton
Saint Francis Provisions – Kinsale
Dublin:
Volpe Nera – Blackrock
Pichet – Dublin City
Richmond – Dublin City
Spitalfields – Dublin City
Uno Mas – Dublin City
Galway:
Wexford:
Table Forty One – Gorey
Aldridge Lodge – Duncannon
As well as Thyme in Athlone, Everett's in Waterford, Courthouse in Carrickmacross, Chart House in Dingle, and Sha-Roe Bistro in Clonegall.