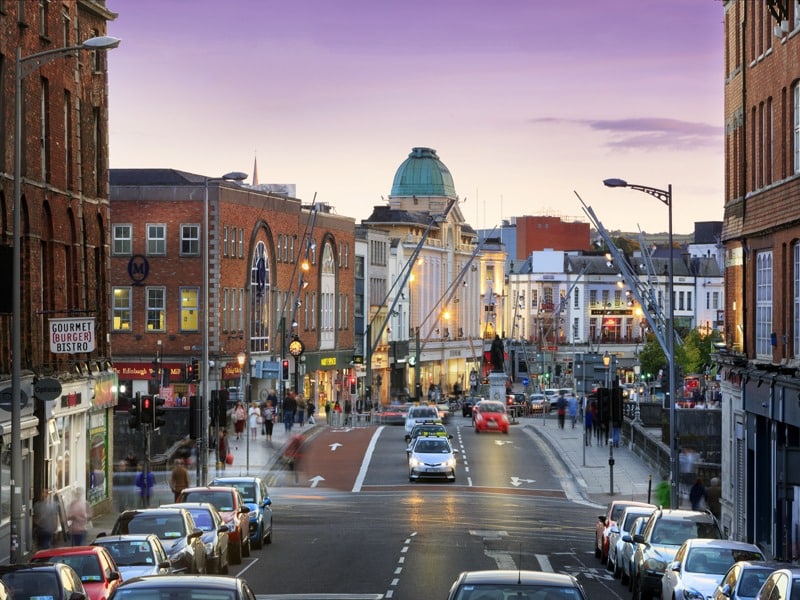 You may have guessed, it but you may not have known it for certain: TripAdvisor's "most excellent" award recipients have been named, and Ireland smashed it across the board.
Every year, TripAdvisor – a world-leading travel platform and user-populated website – holds internal awards in which they rank countries and cities based on a range of aspects and factors.
Currently – and impressively – Ireland holds second place on the "most excellent" countries list. And, given there are 195 competing countries in the world, that's pretty damn outstanding.
The Certificate of Excellence
The lists of excellence, which are released on a yearly basis take into account user reviews of countries and cities visited and the places most-visited.
They also implement a "quality and quantity" stance and take into consideration restaurants, accommodation, experiences and first-hand user-ratings to generate stats.
The Ranks
The top spot on the "most excellent" list of countries in the world went to Iceland. Ireland stole a stunning second place title and the United Kingdom came a noble third.
Fourth and fifth places were awarded to Greece and Morocco, respectively, while France came in sixth place.
The Netherlands and Italy slotted in at seventh and eighth places. Finally, ninth and tenth places were awarded to Portugal and Belgium.
Overview:
1. Iceland
2. Ireland
3. United Kingdom
4. Greece
5. Morocco
6. France
7. The Netherlands
8. Italy
9. Portugal
10. Belgium
Other "Most Excellent" Awards
The "most excellent" lists don't just stop at countries, no. In fact, there is also the "most excellent" cities list, as well as "most excellent" cities for restaurants, for accommodation and for experiences.
There is also "most excellent" lists for countries with top restaurants, accommodation and experience.
Ireland was got awarded a number of times in the annual accolades.
Dublin stole the sixth place in the "most excellent" cities overall.
The capital also was recognized at number nine in "most excellent" cities for restaurants, and at third place in the "most excellent" countries for restaurants category.
Ireland was also awarded the fifth place in the "most excellent" countries for accommodation, too.
TripAdvisor
TripAdvisor is a leading travel site, booking and review platform. It hosts annual "awards" (aka widely read and reputable online lists) where the winners are chosen via an algorithm from the user-populated reviews, as well as other factors.