As today is the international day of love, Valentine's Day, we thought we'd explore the links between Ireland and St. Valentine.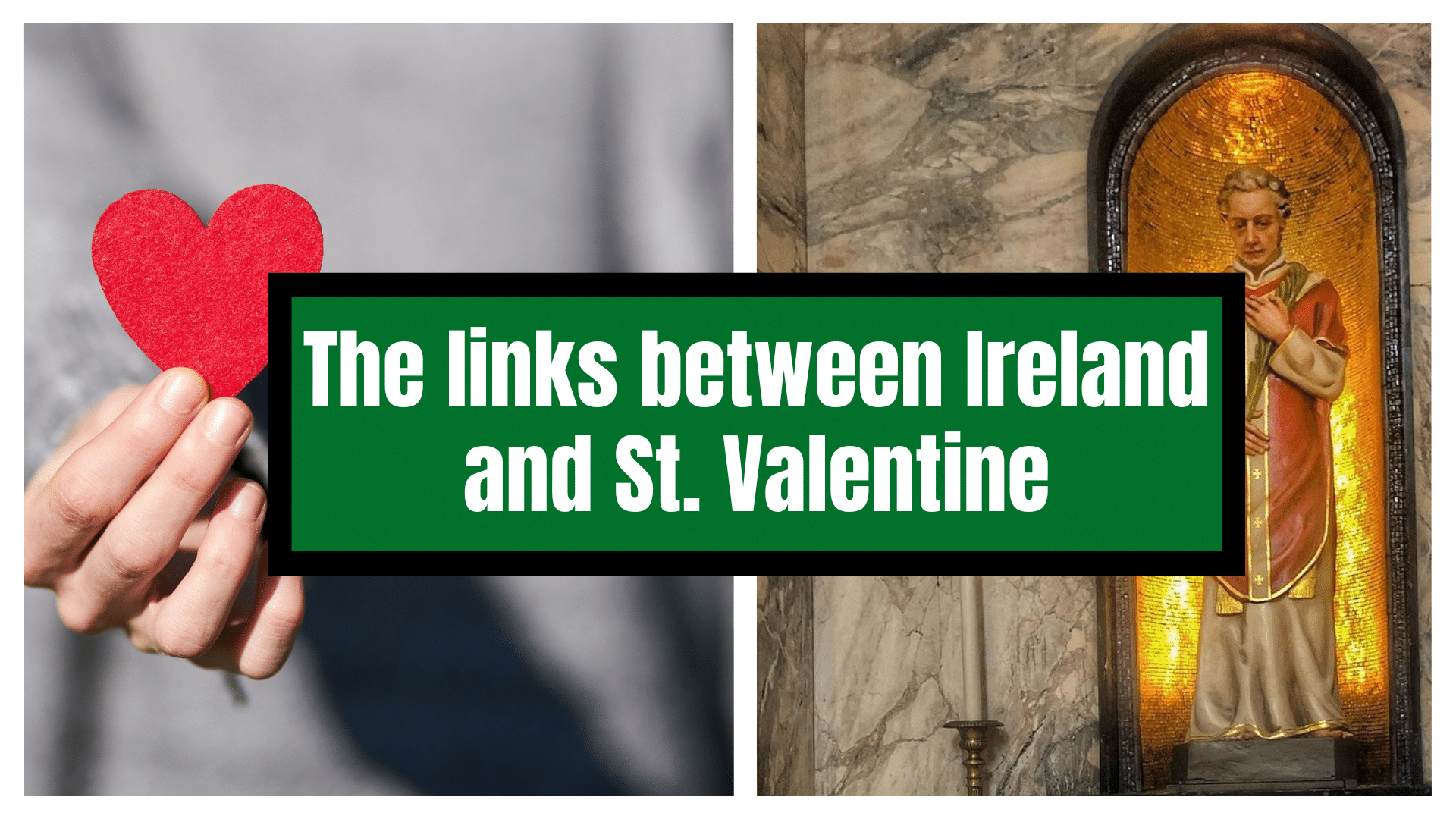 Ireland has given the world many well-known holidays that are widely celebrated around the world. St Patrick's Day, Halloween, and many of the most famous holidays have links to the Emerald Isle.
However, did you know the links between Ireland and Valentine's Day? While Italian martyr St. Valentine himself was executed in Rome, his current and final resting place is in the Irish capital.
Read on to discover the interesting links between Ireland and St. Valentine.
Who was St. Valentine? – a martyr, a priest, a legacy
St. Valentine was a 3rd-century saint and a Roman priest who performed secret weddings against the wishes of the authorities. He ministered to persecuted Christians.
Interestingly, while obviously known as the patron saint of lovers, he is also the patron saint of epilepsy and beekeepers.
There are many discrepancies about the true identity of St. Valentine. However, the one that we celebrate on 14 February is officially known as St. Valentine of Rome.
It is believed that the St. Valentine who inspired the holiday might actually be two different men. One was the man who died around AD 270, and the other being the martyr who was beheaded near Rome.
St. Valentine's links to Ireland – an interesting piece of history
Interestingly, St. Valentine's final resting place is actually in Dublin.
While he was executed in Rome in the 3rd century, an Irish Carmelite priest, Fr. John Spratt, convinced Pope Gregory XVI to dig up his grave in 1835 and take St. Valentine's remains home as a present to the folks of Ireland.
St. Valentine's grave is located at the Whitefriar Street Church in Dublin. Ever since it was erected, love-seekers have turned up at his gravesite every year on 14 February in the hopes of helping them along in finding love.
One couple turned up at the church this year to celebrate as they met and fell in love at the site four years earlier.
It was in 1950 that a statue and shrine were built at the church to honour St. Valentine. Once people realised he was buried there, they would flock to the church to give their prayers of love to the saint.
Address: 56 Aungier St, Dublin 2, D02 YF57, Ireland
St. Valentine in Dublin – an incredible fact
You'll find a life-size statue of St. Valentine in the Whitefriar Street Church in Dublin. It is complete with an alarmed casket containing some of Valentine's bones and a vial of his blood.
It's not just Valentine's Day that sees visitors from all over heading to St. Valentine's grave. Since the new shrine was constructed in 1950, a once-forgotten piece of history saw a big revival with visitors throughout the year.
If you're in Dublin today, the church is holding special sermons and blessing of rings ceremonies for visitors. For more Valentine's Day content, check out our article on the most romantic places in Ireland for Valentine's Day.