Inland Fisheries Ireland have opened the door to women with their 'Try Fishing' pilot programme to encourage more women to try their hand at fishing, traditionally a male-dominated activity.
Throughout 2020 Inland Fisheries Ireland will be running a wide variety of events which will allow women to try their hand at fishing.
In this endeavour to encourage women to try fishing, Inland Fisheries Ireland has teamed up with the world-renowned angler and leading fly-casting instructor Glenda Powell, who will teach participants across different venues in Ireland this year from April to September.
The 'Try Fishing' pilot programme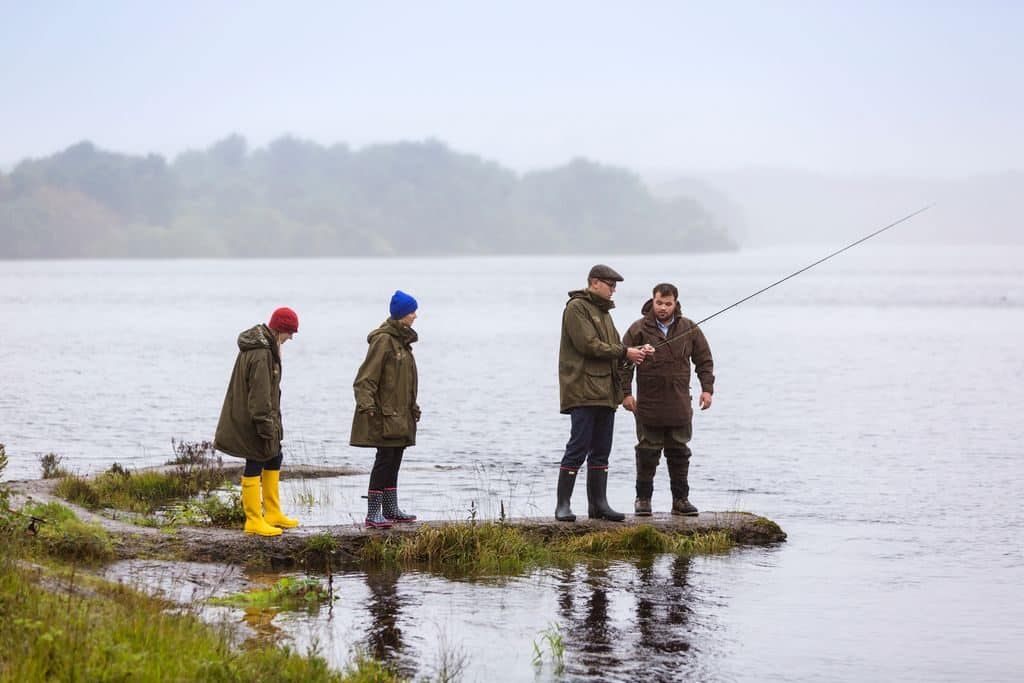 The aim of the 'Try Fishing' pilot programme is to provide women with the chance to try fishing in a relaxed and supportive environment made with beginners in mind.
Each participant who takes part in the program will be guaranteed to be focused on as an individual to develop her own needs and requirements to enable successful learning.
The programme will contain both spinning and fly fishing, ensuring that every participant gets to experience many different fishing methods to discover which is best suited to them.
Participants will be able to progress at their own speed and will be taught how to feel safe in and around water, as well as learning new skills and being in the outdoors which will hopefully foster an interest in the sport of fishing for them.
Those who enjoy the 'Try Fishing' pilot programme and wish to continue their fishing journey will be encouraged to sign up to future programmes and to join their local angling clubs.
Each of the courses will consist of a half-day session in the morning (9.30 am – 1.00 pm) or afternoon (2 pm – 5.30 pm) on Saturdays. The dates and locations are below.
Dates & Locations
| | | |
| --- | --- | --- |
| River Blackwater – Cork | River Moy – Mayo | River Shannon – Limerick |
| 4th April 2020 | 6th June 2020 | 22nd August 2020 |
| 18th April 2020 | 20th June 2020 | 29th August 2020 |
| 16th May 2020 | 18th July 2020 | 5th September 2020 |
| 30th May 2020 | 25th July 2020 | 12th September 2020 |
Opening the door of fishing for women
On the topic of introducing more women to fishing, Suzanne Campion, the Head of Business Development at Inland Fisheries Ireland, said, "We are delighted to be able to offer this pilot programme to women as an opportunity to not only learn fishing but have the chance to develop a new skill and past time.
"In today's society, outdoor recreational activities are more important than ever from a health and well-being perspective and in Ireland, we are uniquely placed with the breadth and quality of our fisheries resource which is available to all to enjoy. We want to give these women a unique opportunity to be able to try out this sport in a relaxed and supportive environment among some of our greatest natural resources here in Ireland."
The Inland Fisheries Ireland 'Try Fishing' pilot programme is open to all women aged 18 and over. Booking is recommended as there are very limited spaces available. For more information, visit www.fisheriesireland.ie/women.