One of the things Ireland is known for is its unique foods, so if you've eaten 8/10 of these foods, then you're truly Irish.
Ireland is an exciting place to visit because of the foods that it has to offer for both locals and tourists. The Irish diet has changed over the last number of decades, and this article reflects that change.
The top ten Irish foods are highlighted below, and if you have tried 8/10, then we are happy to confirm you as a good Irish citizen!
10. A Tayto crisp sandwich – an Irish staple
For some, this beautiful recipe is Ireland's National Dish.
For the classic traditional Irish crisp sandwich, you'll need white bread, sliced as thickly as you dare (a doorstep is my preferred unit of thickness), slathers of Irish butter, a bag of Taytos of any flavour (note this may also be referred to as a 'packet of crisps', 'a package of crisps', or even a 'package of crips').
And, for the all time upmarket version, add a slab of good Irish ham to make it even better. It is also recommended to wash it down with a big mug o' Lyons or Barry's tea!
9. Anything from Supermac's – what you need after a big night out
Supermac's is Ireland's favourite fast-food chain, especially after a big night out! For many towns and cities in Ireland, it is the meeting place when a big sesh has ended.
For anyone that doesn't know, Supermac's first opened in 1978. The first restaurant was located in Ballinasloe Town, County Galway in the West of Ireland. As of 2015, the chain consists of a total of 106 restaurants spread throughout Ireland.
8. Soda bread – an Irish favourite
Every Irish family creates its own recipe of soda bread having them hand-written on notepaper or wedged in several cookery books.
Some of the recipes would have a sweet taste of honey and sugar while the others have some bits of dried fruits topped on the bread.
In some cases, others prefer to add oats, seeds, or bran for a complete healthy boost.
The only ingredients that don't change are buttermilk to give a raised effect along with the bread soda or bicarbonate soda. In whatever way it is prepared, soda bread from Ireland will always be unique of its own.
7. Barmbrack – Ireland's fruity bread
Those who love the taste of fruity tea will find Barmbrack worth the try.
Most commonly, it is served in butter, which is best to indulge in the afternoon when the sun is setting. Some recipes would have raisins in it with a whiskey or black tea in the table.
6. Boxty – a potato pancake
Are you familiar with potato pancake, potato bread, and potato dumpling? Well, these are perfect pictures to describe boxty.
Most people would say that the term boxty originated from an Irish phrase "ara´n bocht ti", which means "poor-house bread".
The recipe for boxty includes grated raw potato, mashed potato, salt, flour, butter, and many more.
The mashed and grated potato is mixed with salt and flour to form round dumplings. Afterwards, they are boiled then fried in the butter.
You can also have it sliced in thin pieces and then baked in the oven. Overall, you will get the result of your effort by having a creamy and buttery taste of boxty dumplings.
So, Boxty is next up if you've eaten these foods, then you are truly Irish.
5. The Sunday Roast – a staple in Irish households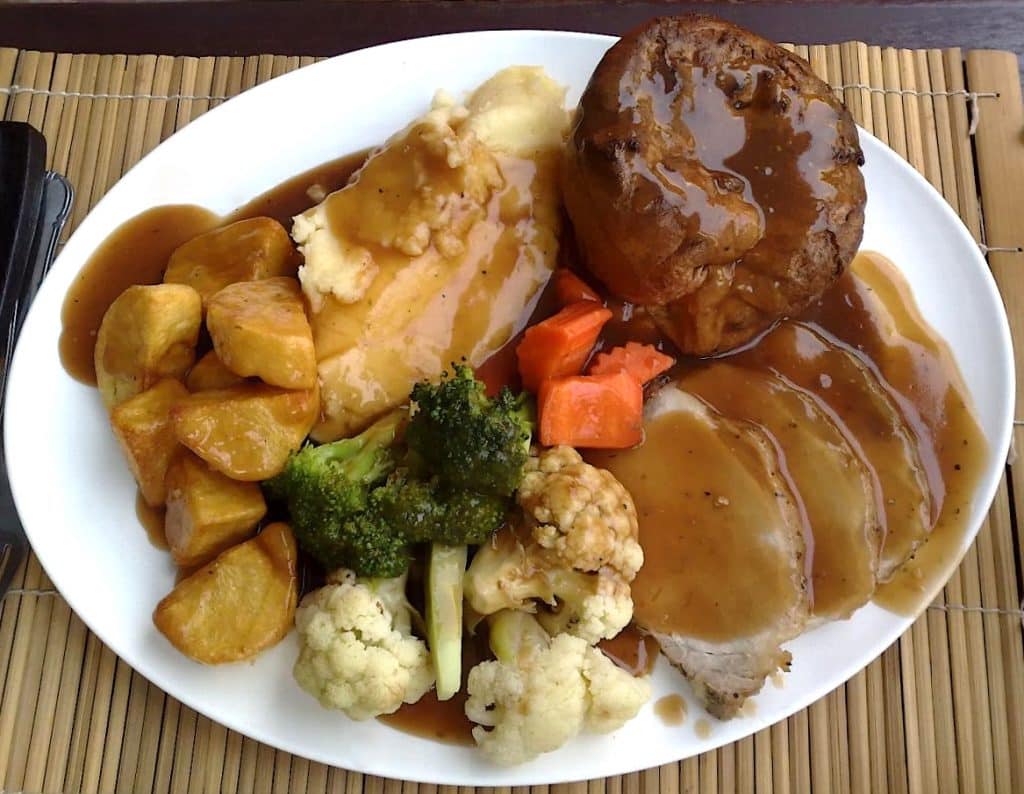 A survey by Bord Bia, the Irish Food Board, found that the 'Traditional Sunday Roast Dinner' was Ireland's favourite dish with 45% of their consumer panel voting it top.
Typically served on Sunday (hence the name), the dish consists of roasted meat, roast potato, and accompaniments such as sausages, stuffing, vegetables, and gravy.
Vegetables such as roast parsnips, sweetcorn, Brussels sprouts, peas, carrots, runner beans, and broccoli are included and can be cooked in different styles.
For example, cauliflower or leeks accompanied by a cheddar cheese sauce are popular, in addition to gravy.
4. A greasy Irish Chinese takeaway – a Friday night treat
This may seem like a ridiculous thing to include in an article about Irish food, but Irish people regularly consume Chinese food from their local takeaway and love doing so.
Therefore, it would be wrong not to include. The Irish argue that the Chinese food in Ireland is the best variation of Chinese cooking that you'll find anywhere in the world!
3. Coddle – a variation of stew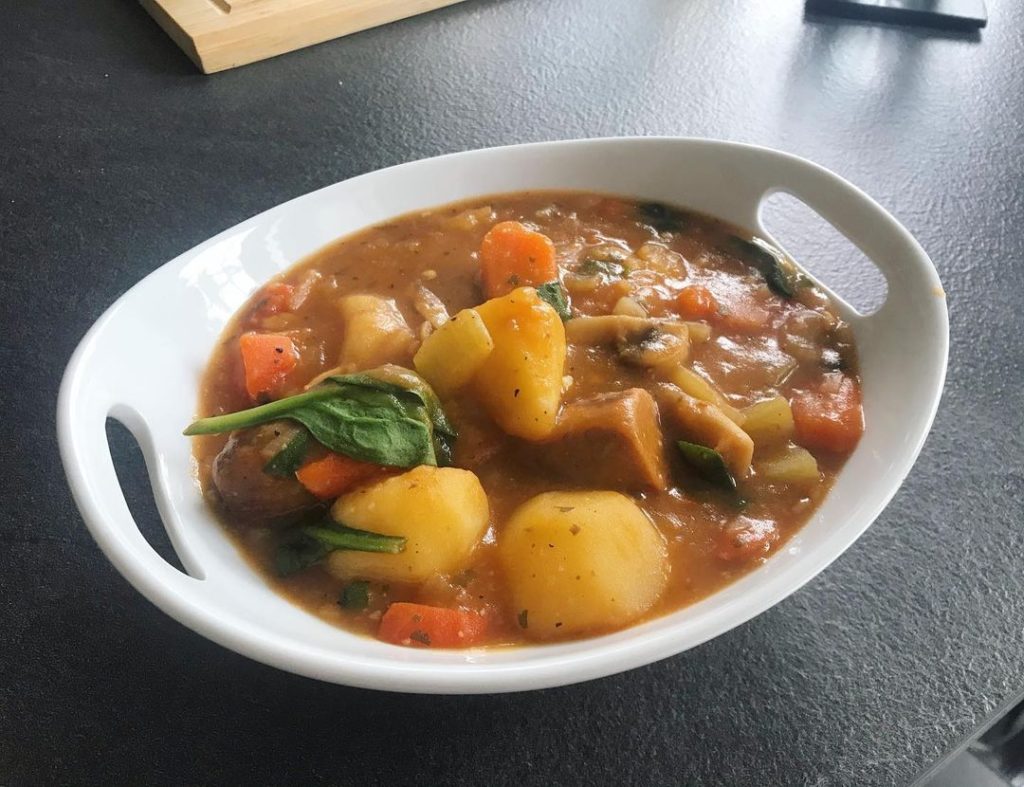 If you've eaten these foods, then you are truly Irish definitely includes Coddle. The name Coddle originated from the coddling or slow cooking of ingredients.
The slices of sausage are stewed in slow fire for hours along with other ingredients such as bacon, sliced onions, and potatoes. For the best taste, use a high-quality pork sausage and bacon, then serve Coddle with some soda bread. Despite its presentation, Coddle is one of the most amazing Irish foods and dishes you need to try.
2. A full Irish breakfast – a great way to start the day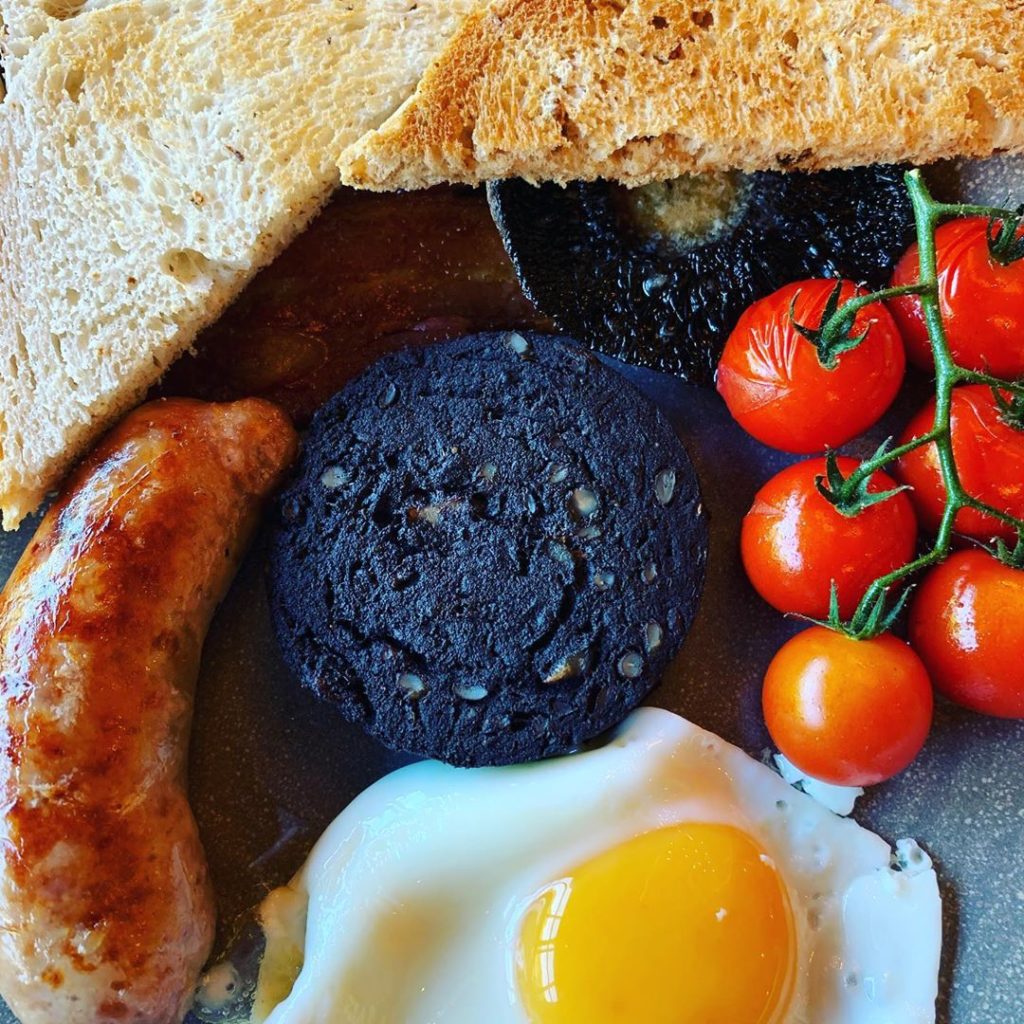 One of the foods you will have eaten if you're truly Irish is a typical Irish breakfast (or an Ulster Fry up north).
This greasy fry-up includes a number of the following foods: toast, soda farls, bacon, eggs, fried sausages, mushrooms and tomatoes.
The Ulster Fry is arguably the best variation of the Irish breakfast and is definitely a popular choice for both locals and visitors in Ireland. They are all worth a try because of their taste, oozing with Irish flavours that you will find only in Ireland.
1. Irish stew – a family favourite
This is probably Ireland's most famous dish.
Traditionally, Irish stew is cooked in pots where all the ingredients such as meat, potatoes, onions, and other important elements are put and mixed all together.
For the best taste, you have to cook the stew in low fire to give the tenderest taste of each of the ingredients.
As much as possible, you have to prevent the stew from getting too watery, so you can add other ingredients, such as pearly barley, carrots, and a knob of roux.
Nowadays, you are most likely to encounter Irish stew from lamb with herbs and added spices to get a richer taste of the flavour.