It is said that travelling can broaden the mind and strengthen the soul. To travel solo around Ireland would undoubtedly do both for the avid adventurer.
Ireland is a country that has always been an attractive prospect to travellers and adventurers alike. To those who are daring enough to take on the challenge to travel solo around Ireland, it's essential to be informed on what exactly it takes to travel solo around the Emerald Isle.
In this article we will explain, in detail, how to travel solo around Ireland.
Pack strategically – for any possible situation
Before you set out to do solo travel in Ireland, it's essential to plan effectively for it. As Ireland is no stranger to adverse weather even in summer months, it's critical to ensure you pack warm clothes and a good, sturdy raincoat.
Depending on the type of activities you are planning on doing during your solo trip to Ireland, you may wish to pack high-quality water-proof footwear and clothing. A good pair of hiking shoes and a reliable rucksack are musts, especially when travelling through cites and the Irish countryside on foot.
Getting around Ireland – part of the adventure in itself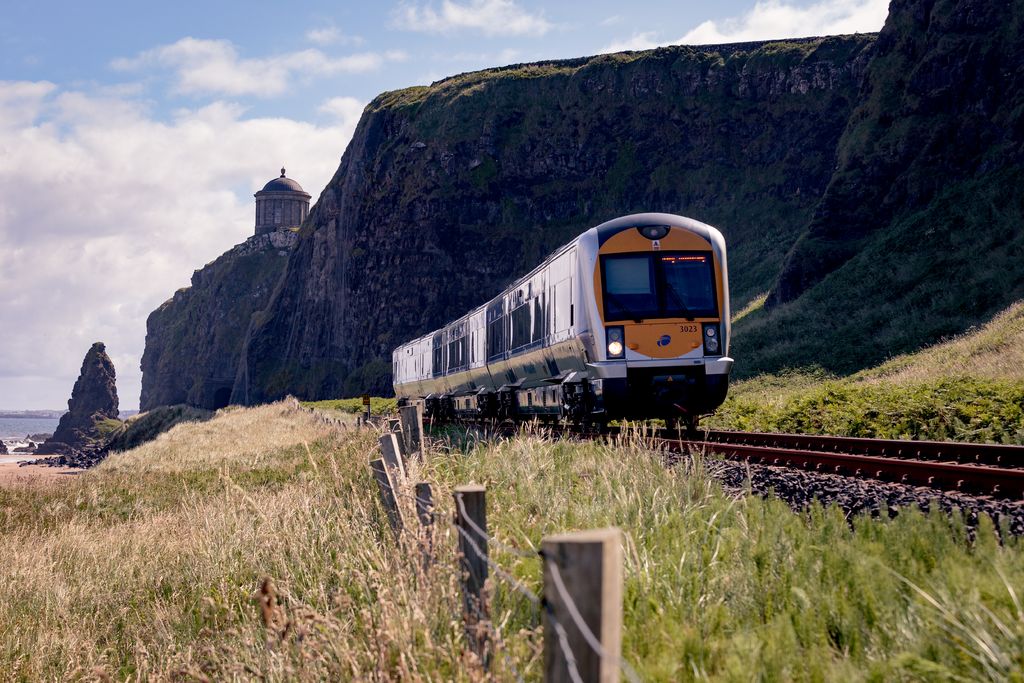 If you aren't limiting yourself to cities and wish to travel to some of Ireland's most remote and beautiful areas, such as the famous Wild Atlantic Way attractions in rural Donegal and West Cork, then you will need to rent a car, a bicycle, join a tour group, or use public transport.
If you decide to get behind the wheel to drive, you should be aware the Irish drive on the left-hand side of the road, and speed limits are in kilometres per hour in the Republic of Ireland and miles per hour in Northern Ireland. Many of the rural roads in Ireland can be quite narrow and winding so it's recommended to take a cautious approach when driving.
If you wish to avail of public transport, you should be aware that a lot of Ireland's public transport infrastructure outside of the big cities may leave you frustrated.
Staying safe – Ireland is world-renowned for safety
Ireland is an incredibly safe country to travel. It was recently named one of the top 20 safest countries in the world, largely thanks to the Irish people themselves who are renowned for their welcoming and friendly nature.
While the most populated cities such as Limerick and Dublin rank higher for crime rates, these tend to be gangland related and not something that has much impact on visiting tourists.
It's recommended that when visiting cities, in particular, one should use a cross-body bag and keep a keen eye on their belongings, especially in crowded areas.
Get to know the Irish people – we don't bite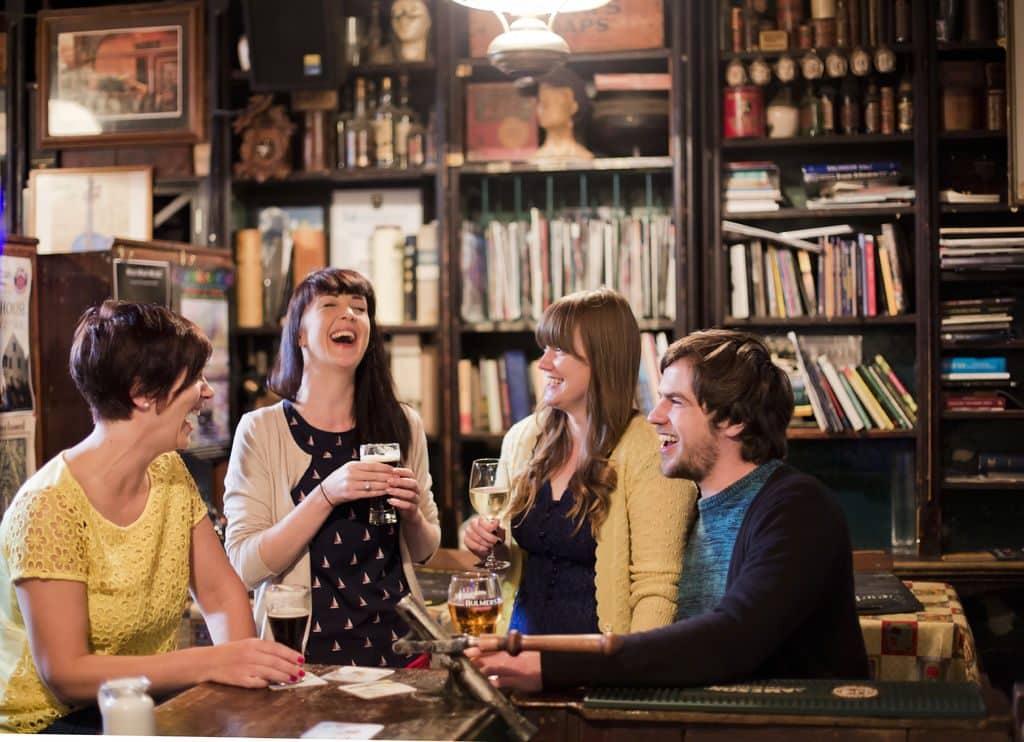 Ireland is known as the land of a thousand welcomes due to its people. The Irish pub is not only a great place to buy a beer but also a great place to socialise. By visiting an Irish pub, you're not only sure of a good time and great conversation, but you will be sure to receive lots of great tips that you can use when travelling. After all, nobody knows Ireland better than the locals!
Another great way of meeting new people is to volunteer. If you'd like to know what volunteering is like, check out Skye Travel's article: Volunteering in Northern Ireland.
Accommodation – B&Bs are the best
Most hotels in Ireland are priced by double rooms so if you are looking for a lower price, Bed & Breakfasts may be the better option. Irish Bed & Breakfasts embody everything great about Irish hospitality. They are unlike hotels in that they are family-run and offer more personal and friendly experiences. They can feel like a home from home for the weary adventurer.
If you don't mind sharing a room with strangers, the cheapest priced accommodation in Ireland is hostels. They are the best value for money and prove to be a great place to meet and speak with fellow travellers who can share their experiences.
By keeping these factors in mind, you will be well equipped and well prepared to travel solo around Ireland. So what are you waiting for? Start your adventure today!