If you're looking to travel around Ireland with no money, this guide will help you do it with ease.
Ireland is an incredibly beautiful country packed full of culture, fantastic scenery, and plenty of opportunities to have the craic (fun). It is easy to think you need lots of money to come and travel around this great country, but it is possible to travel around Ireland with no money.
One of the benefits of our island being so small is that you don't have to stay in one place. Everything is so close together that you get the opportunity to travel around and see everything that we have to offer.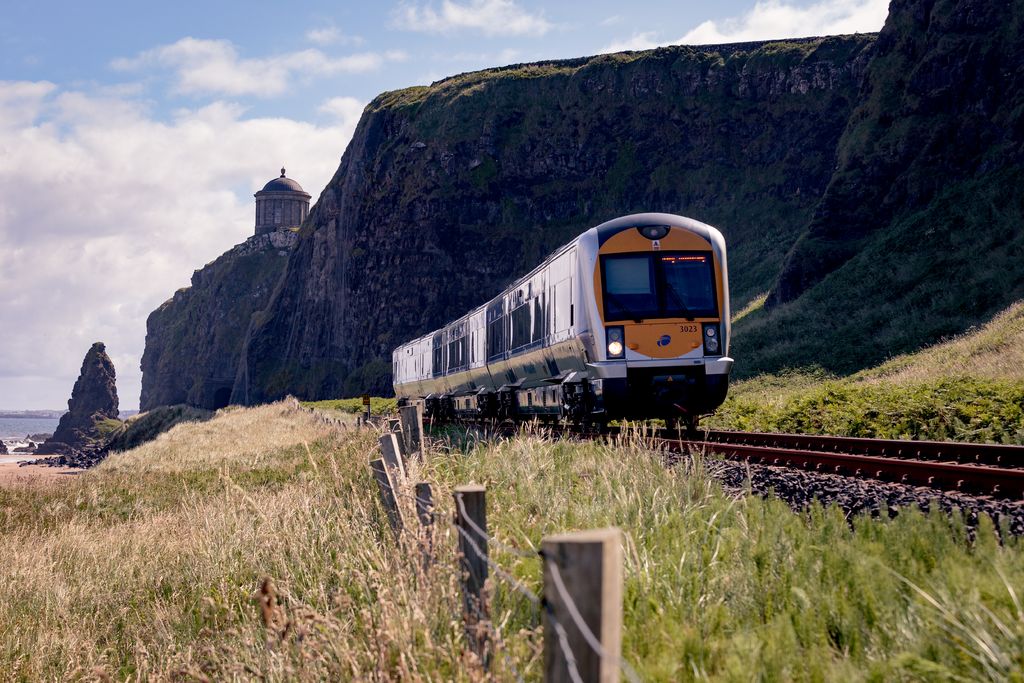 You can easily travel from the east coast to the west coast of Ireland in around two hours, which is mind-blowing compared to larger countries such as America, or even other European countries like France or Spain.
On the other side of this equation, some forms of transport in Ireland can be costly. Trains in Ireland are generally expensive compared to a lot of other European countries, and driving in Ireland can be very expensive too, due to high insurance prices especially for younger drivers. Thankfully though, there are different cheaper ways to navigate this country.
Travelling Ireland by bus
There are a lot of different bus services in Ireland and they all vary in price, but in general, buses are much cheaper than trains. Buses access far more towns and villages than trains too, making them easier to find and giving you more destinations to choose from.
Buses in Ireland are generally quite modern, and most of them will allow you to buy tickets online in advance. A lot of buses now have onboard WiFi and many even have a bathroom in case of an emergency. Overall, if you have limited funds but still want to travel in comfort, buses are a great way to go.
Travelling around Ireland by bike
It might sound silly at first but cycling can be a great way to travel around Ireland. There is a vast cycling culture in Ireland and the Internet has tonnes of cycling routes around various parts of Ireland for cyclists of all levels. This option is entirely free if you already have a bicycle, but if you don't have one, there are plenty of places in Ireland where you can rent bikes for cheap.
These cycle routes vary a lot in length, for example, there are some shorter routes such as the Ring Of Kerry, which starts in Killarney and brings you all the way around the beautiful coast of Kerry. This route is around 180 kilometres in total.
On the other end of the spectrum, many people cycle the entire Wild Atlantic Way, all along the west coast of Ireland, roughly 2,500 kilometres long. Either way, no matter which route you pick, you can stop off wherever you like along the way and make it as long or short as you wish.
A free way to travel around Ireland
When you hear the term lift-sharing what might come to mind is hitchhiking. Of course, you could hitchhike around Ireland if you want and it might even be very enjoyable and work out very well, but you don't have to do it like that.
On getthere.ie, and similar websites, you can put in your starting point and your destination and request a lift. Other users of the site going the same direction can see this and you can tag along with them. Some will charge money for petrol, which is fair, but others will bring you for free since they are going that direction anyway.
Similar to this, every town in Ireland has a Facebook group. If you go onto the Facebook group of the town you are in and say which town you are trying to get to, very often someone in the town is driving that direction anyway and will happily give you a lift.
Where to sleep in Ireland with no money
When you are travelling around Ireland, you are going to want somewhere to sleep. The cheapest accommodation in Ireland is almost always on Airbnb. Airbnb is brilliant because it allows you to filter the lowest price accommodation available, so if you're not fussy you can find accommodation on even the tightest of budgets.
In the past few years, there have been more and more Airbnb locations popping up in Ireland, and these days even the most remote places in the country seem to have a bedroom available on Airbnb.
Where to get food in Ireland with no money
When you are travelling around Ireland, you are going to need to eat and drink. This is where Lidl and Aldi come in. These shops are famous around the world for their combination of quality and affordability. These shops have everything you could want and more.
You can go in for milk and come out with a paddling pool. If you are trying to navigate Ireland with no money, Lidl and Aldi will keep your stomach full without you having to worry about high prices.