Got 48 hours to spend in the heart of Ireland? Here's the perfect two-day Offaly itinerary.
An oft-forgotten haven at the heart of Ireland's Hidden Heartlands, Offaly is a county rich in culture, history, and Irish hospitality. Awash with colourful towns, luxurious castles, memorable monasteries, and extraordinary parklands, this county will have you spoiled for choice.
Located at the heart of Ireland, County Offaly is very accessible. We recommend travelling by car to experience as much as possible; however, a range of public transport options are also available. You can find a list of transport services here.
If you're planning a road trip, we suggest you make the most of your visit with our two-day Offaly itinerary. Covering several of the top eateries and attractions, you're bound to leave Offaly feeling more than satisfied!
Day 1
Morning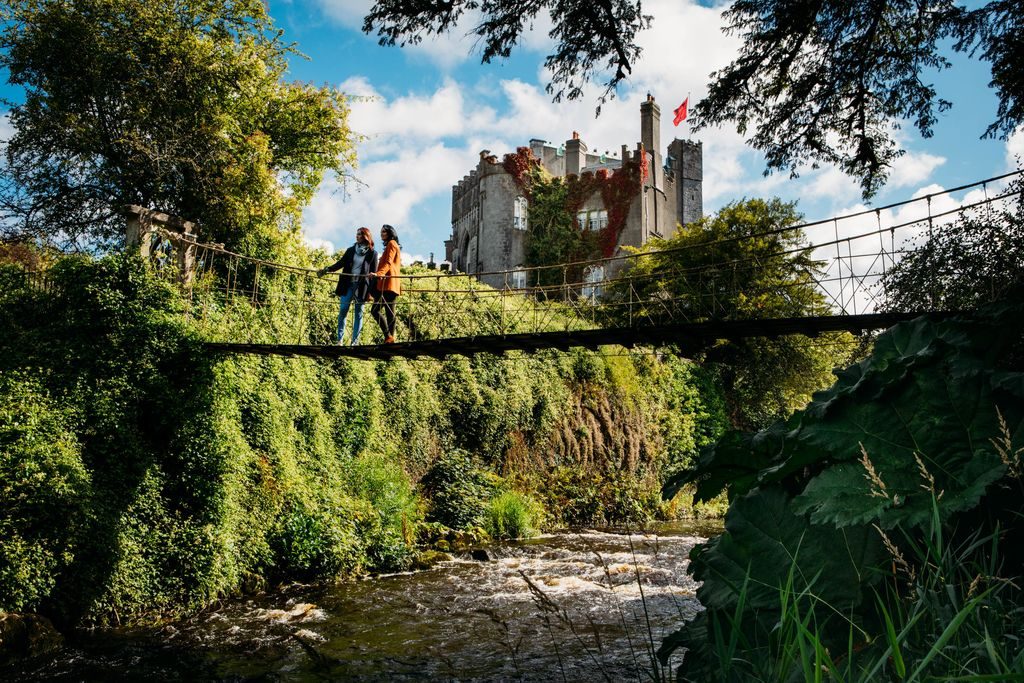 First things first – the best way to start your Offaly itinerary is with a good wholesome Irish feed! Start your day right with a trip to Emma's Café in the charming town of Birr and enjoy a tantalizing coffee and a yummy breakfast. A popular spot for tourists and locals alike, and there's a good reason why! Their pastries are to die for! Cake for breakfast? Yes, please!
After having your fill of brekkie (or cake), take a leisurely 10-minute stroll to the award-winning Birr Castle and Gardens where you will be blown away by amazing feats of science, engineering, and sheer natural beauty. Explore the castle and the stunning gardens as you work off the early morning calories. As you wander, keep an eye out for the Leviathan telescope, a truly breath-taking sight to behold.
Afternoon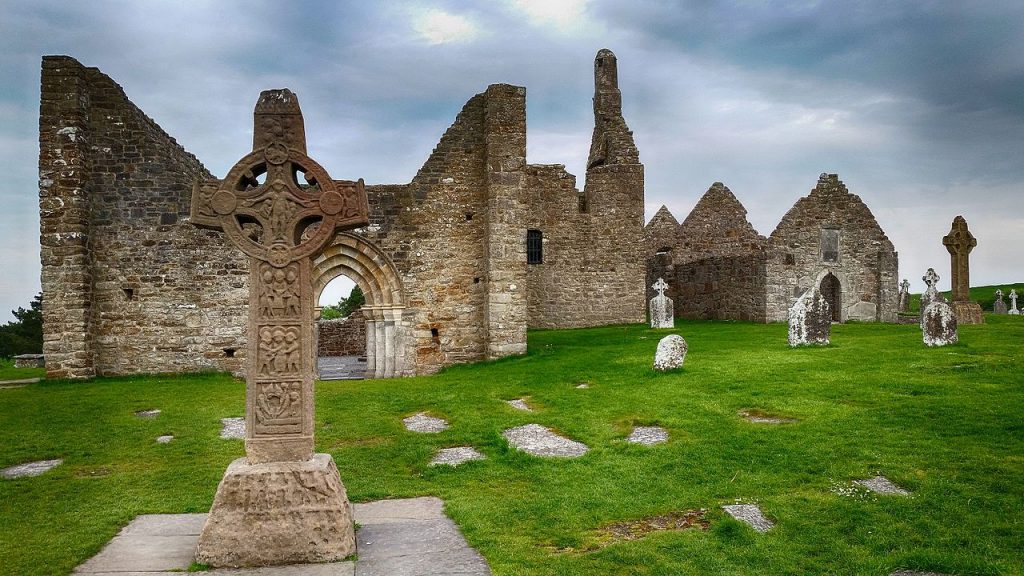 Next on the agenda is an excursion to Clonmacnoise Monastic Site – an absolute must for your Offaly itinerary! A 30-minute drive takes you to this remarkable site on the banks of the mighty River Shannon.
Founded in the 6th-century by St. Ciarán, the monastery is now a top visitor attraction. Explore the serene ruins and discover three intricate high crosses, a glorious cathedral, several churches and not one, but two round towers! Make the most of your visit and explore the interpretative Visitor Centre, followed by a guided tour to truly immerse yourselves in the wonders of this ancient monastery.
After all that learning, you are bound to be a tad peckish. From Clonmacnoise, drive 20-minutes to the lovely town of Ferbane and have a spot of lunch in Hennessy's Gastro Pub. This gorgeous little thatched pub offers a delicious menu of traditional Irish cuisine and lip-smacking pub grub.
Evening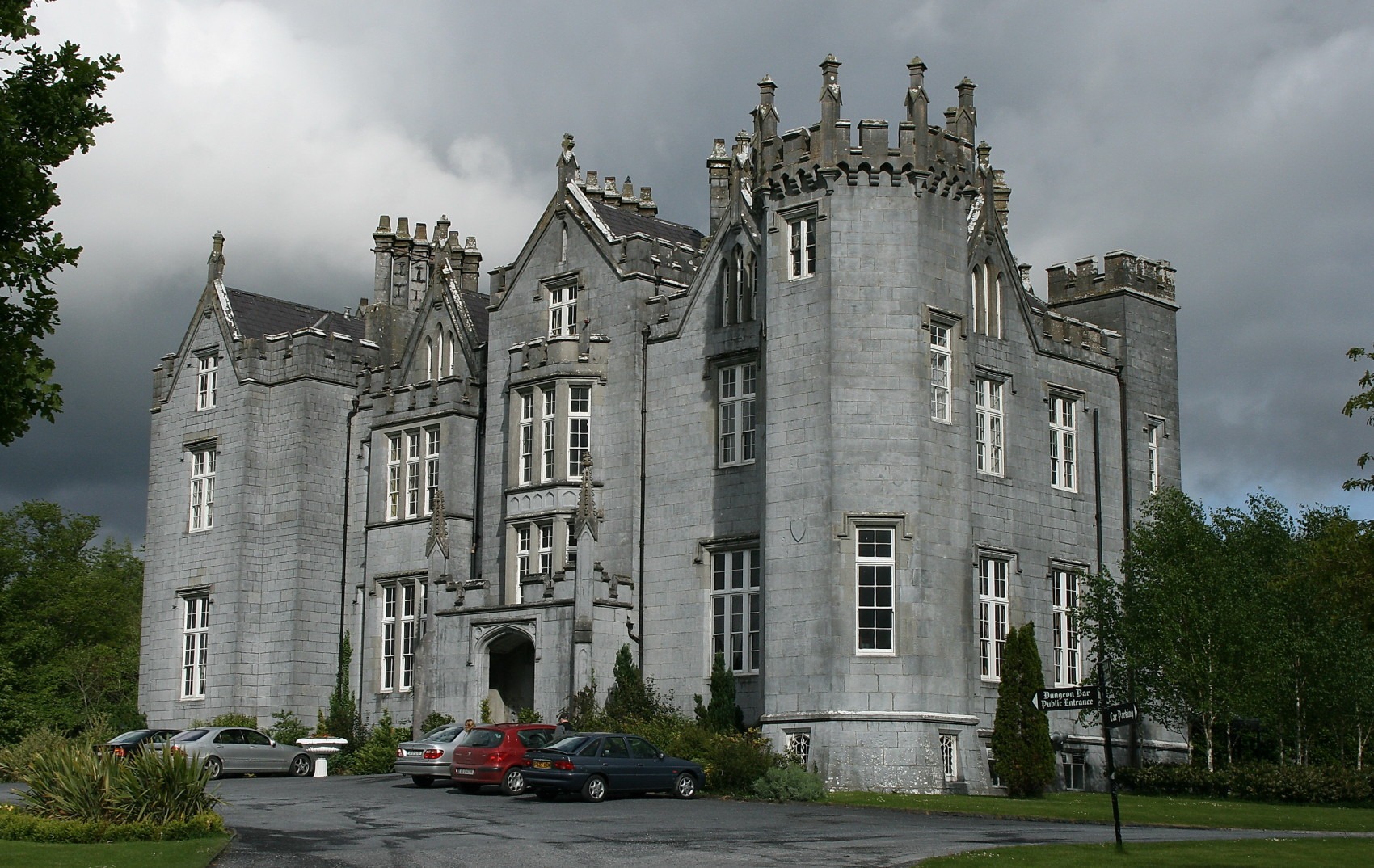 If you have the time for one more stop, from Ferbane, drive a further 10-minutes up the road to Clonony Castle, one of Ireland's hidden gems. This lovingly restored Tudor tower was once a castle of the Boleyn family and the present owners offer the most wonderful tours of this historic site. Make sure to call ahead to arrange a tour!
After your tour, drive a final 25-minutes to the idyllic town of Kinnitty and enjoy an elegant fine dining experience at the Slí Dala Restaurant or a light bite in the Library Bar, both located in Kinnitty Castle Hotel. After dinner, a trip to Giltraps Pub for a few pints of plain and a chat are a must!
After a jam-packed day, you will likely want to have somewhere to relax and unwind. Kinnitty Castle Hotel is the perfect place to stay if you are looking for that slice of luxury, or if you're looking for a unique Irish homestay, try the cosy and atmospheric Ardmore Country House B&B.
Check out our route here!
Day 2
Morning
Rise and shine sleepy heads! The first item on your itinerary list is to have breakfast. You will likely have this in your hotel or B&B, however, if you would prefer to eat out, we recommend heading back to Giltraps and trying out their lovely café.
After breakfast, the first stop on day two of your Offaly itinerary is Lough Boora Discovery Park. Located a 15-minute drive away, this stunning parkland was once a commercial peat boy. Now, the park is home to countless species of protected birds and wildlife, lakes and a memorable exhibition of outdoor sculptures. Explore this extraordinary landscape by foot, or by bike and soak up the natural beauty around you.
Afternoon
Next on your Offaly itinerary has got to be Charleville Castle, only a 20-minute drive from Lough Boora. Reported to be the finest example of gothic-revival architecture in the country, this historic property is one of the gems in Offaly's crown.
Make sure to get in touch with the Charleville Castle Heritage Trust ahead of your visit to organize a tour with one of their phenomenal volunteers, who will truly inspire you with the wealth of knowledge and passion. All profits made by the Trust go towards the restoration and sustainable conservation of the castle and grounds.
After your tour, take a 10-minute drive into Tullamore town. For lunch, we recommend trying Flynn's Bakery on Bridge St. for a tasty bite to eat. They offer a range of fresh produce and homemade goodies, so why not treat yourself? You're on your holidays!
Evening
After lunch, take your time and explore Tullamore town. Hit the shops and have a wander or if you want to include a final activity, we highly recommend a guided tour at the Tullamore D.E.W. Visitor Centre. Enjoy a guided tour of the facility and learn about one of County Offaly's most famous exports, the famous Tullamore D.E.W. Irish whiskey brand.
For dinner, take a short 5-minute walk from the distillery and check our The Brewery Tap for a tasty feed, a charming atmosphere and a bit of craic with the locals.
Click here for our recommended route.
Note: our travel articles should be used only to plan future trips. Please stay at home until the government has advised otherwise.