As a child, I dreamed of nothing more than living in some far-off country. Having fulfilled this dream and then having to return home, I struggled to readjust once more. Here's how I fell in love with Ireland again after moving away.
Always one for an adventure, at the age of twenty I decided to up sticks and move to the other side of the world so that I could be with the boy I loved. For a wonderful and magnificent year, we lived in Melbourne and travelled throughout Australia. Then the conversation arose of moving back home so that we could pursue our dreams.
Although it was a difficult decision to make to move home to Ireland, I know now I made the right choice. Having been home for over six months now it is safe to say I fell in love with Ireland again.
There are so many little quirks about Ireland that you can't get anywhere else that make it so easy to fall back in love with.
The Irish mammy – a welcome home like no other
For me, the first person I met having arrived home was my mother, and for those who are blessed with having an Irish mammy, they will know there is no welcome like theirs. From having her run across the arrivals terminal to meet us to having the fridge stocked with our favourite foods there is no better welcome.
Then there are the multiple other people who take on the role of Irish mammies. Whether it be the in the mothers of friends or the mother of the group there is always someone who is constantly looking out for you. There is just something so loving about Irish mammies that I have yet to find anywhere else.
The people – kind-hearted and caring
Ireland is blessed with some of the most kind-hearted and community-driven people, making it so much easier to fall in love with the country again. You can't help but love Ireland when you hear the "good-mornings" and "hellos" from strangers as you pass them as you go about your day.
A quirk I have noticed so much more having returned home from living abroad is that Irish people are great at thanking the bus driver. They always make a point of walking by the bus driver just to say "thanks." It is the small little things that Irish people innately do that makes it so easy to fall in love with Ireland.
The banter – nothing like the Irish craic
Whether it be in a pub, at home or in a queue in Ireland the craic to be had is endless. Although you can find Irish people just about everywhere in the world, there is nothing quite like the banter between a group of Irish people at home.
Irish people have a sense of humour unlike any other. In some ways, it can be quite dark and in other ways, it is so sarcastic that those not Irish often fail to notice. Wherever it is, a group of Irish people are always bound to make you laugh even if sometimes you know you shouldn't.
The land – unrestricted beauty of the Emerald Isle
Although I was always told by visitors to Ireland of how it was such a beautiful country, I never truly appreciated it until I came back. From the green fields of which we are renowned for the stunning rugged coastline of the west coast, there is so much beauty that is often very much underappreciated.
We have thatched cottages in parts, which are so beautifully crafted that add to the character of the countryside. Even having to wait five minutes for cows to cross the road is something so uniquely charming and beautiful about Ireland that one can't help but love.
A newfound appreciation for Ireland – don't realise what you have until it's gone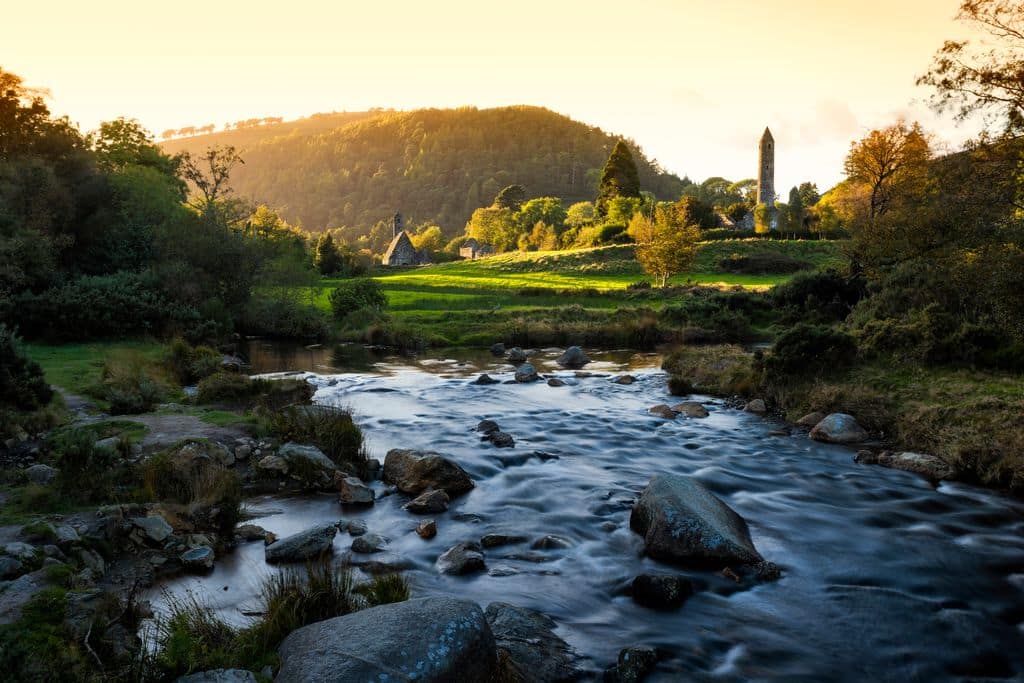 Although these are just four examples of the many beautiful quirks that are unique to Ireland, I had really lacked appreciation for them before. Now having come back from a year in Australia I have a newfound appreciation for the Emerald Isle. I want to experience and enjoy all there is to do in Ireland.
I suppose sometimes you just don't appreciate something until you don't have it for a while, which was definitely the case for me. How I fell back in love with Ireland again after moving away is greatly due to its uniqueness; which all you have to do to find it is open your eyes.
Get featured on Ireland Before You Die
Do you want to get your Irish business more online exposure? Especially to those interested in travelling the best places in Ireland? Then why not get a dedicated feature on Ireland Before You Die. Find out more 
here.