Boo-lieve it or Not: 6 Everyday Landmarks You Never Knew Were Haunted
There is a myriad of stories which share Ireland's darker side. Stories of haunted castles and ruins which possess some sinister qualities, burnt to the ground manors and tales of wooded areas and quiet country roads, best not explored alone.
Often though, the scariest places of all exist in the heart of the city, sitting side-by-side with those living out daily life, blissfully unaware of the darkness that lurks close-by.
Here are six haunted Dublin landmarks you know so well but wouldn't boo-lieve are haunted!
6. The Shelbourne Hotel
Dubliners will be well-aware of the Shelbourne Hotel. This five-star luxury lodge sits proudly on Stephen's Green in the heart of Dublin. Whilst the majestic premise is favoured by the rich and powerful – including but not limited to The Rolling Stones, Michelle Obama and JFK – those who are scared easily need not stay.
Famously, The Shelbourne is haunted by the ghost of Mary Masters, a young girl who died from cholera in 1846 on the site which now houses the luxury hotel. She has been spotted by both staff and guests in the rooms as well as basement and is known to be mischevious, turning on taps and slamming doors.
Even renowned Hollywood actress Lily Collins took to the US talk-show "Late Night with Jimmy Fallon" to tell her chilling story of coming into contact with little Mary Masters during her stay at The Shelbourne.
5. The Rubrics Building, Trinity College Dublin
The ghost of Edward Ford, a former Trinity College student, is no stranger to present-day attendees of the university in Dublin city. The story goes that Ford got into a disagreement one late-night back in 1734 when a group of merrymakers were causing a ruckus and keeping him awake. When the argument got out of hand, Ford was fatally shot.
His spirit has been spotted on numerous occasions, donning the appropriate garb of a wig, gown, and knee breeches as he strolls the perimeters of The Rubrics Building.
4. Marsh's Library
This haunted Dublin landmark is a tourist destination by day and the site of paranormal activity by night. Steeped in atmosphere and history as the oldest public library in Ireland, this is certainly one of the more unsurprising locations for spooky sightings in the capital.
It's said that the niece of the founder of Marsh's Library, Archbishop Narcissus Marsh, followed her heart and – much to the disapproval of her uncle – ran off with a sailor. It is told she hid a note, begging for his forgiveness in a book which is still housed there today. Never to have been found, the Archbishop is said to wander the bookshelves by night, desperately seeking this lost plea.
3. 13 Henrietta Street
Henrietta Street has become an incredibly popular tourist destination over recent years, offering insight into Georgian Dublin, with restored tenements such as 14 Henrietta Street open now to the public as a museum. Its neighbour, 13 Henrietta Street, boasts a different appeal, however.
Whilst the premise has been used as a film location and for special events, recurring claims of paranormal activity are ever-present. It is said that a woman was exorcised here in the 20th century and she is spotted today, peering through windows, dressed in old-fashion clothes.
2. Collins' Barracks
Set just moments from the centre of Dublin city is Collins' Barracks, a former army base which was renovated to become a museum in the 90s. Although the building today – now called the National Museum of Ireland – is used to celebrate history and heritage, it seems impossible to forget the past as ghosts wander the premise.
Whilst tourists and locals liven up the site by day, it's said that ghosts of former soldiers walk the barracks by night. Visitors are said to have seen soldiers in 19th-century uniform, as well as heard screams, the sounds of running horses and gunfire around the building.
1. The Black Church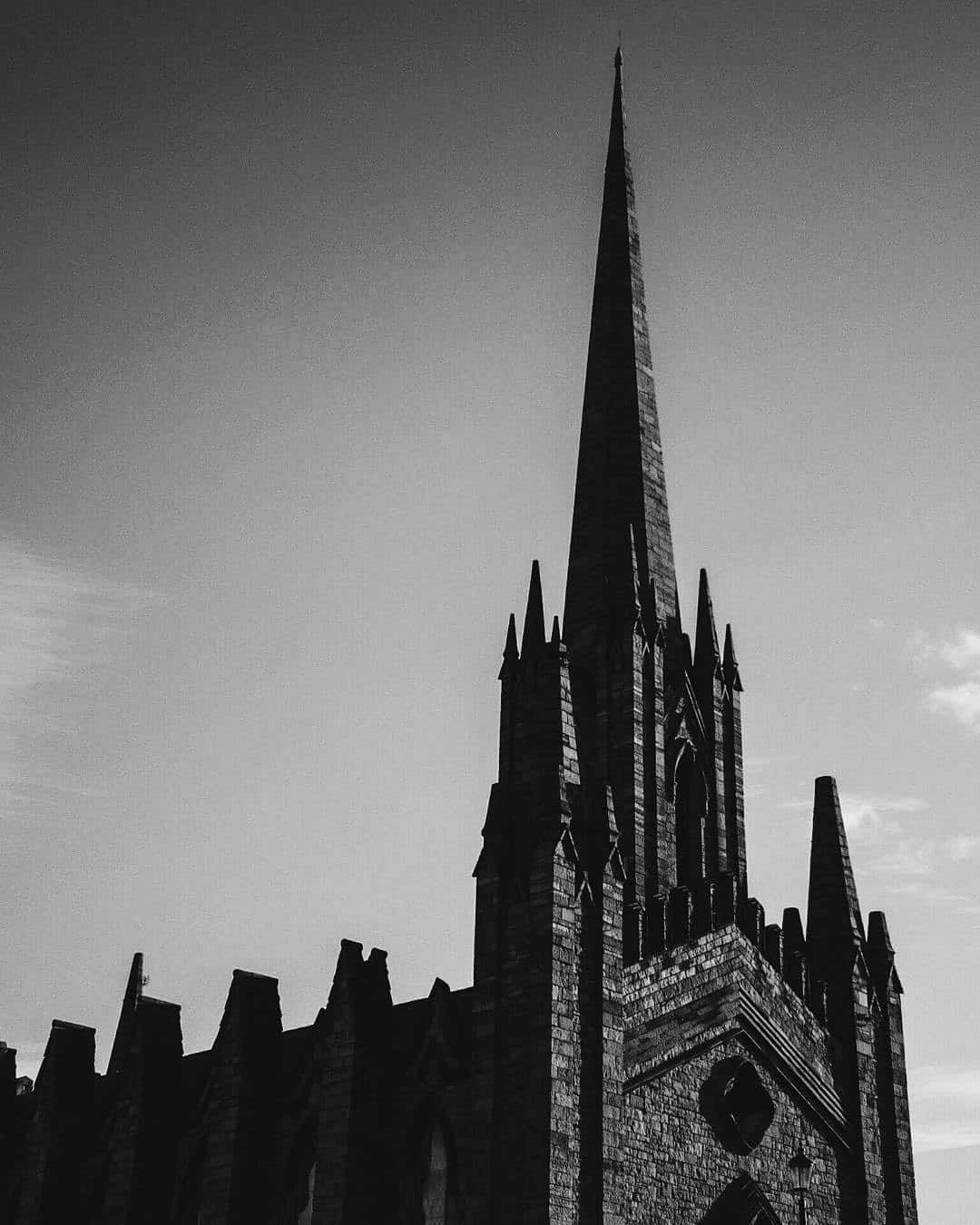 It is said that The Black Church near Mountjoy Street is a doorway to hell. This landmark church is a well-known place to locals, but what some people may not have known is that it's also one of the most haunted sites in Dublin city.
Rumour has it that you can make the devil appear before your very eyes if you do one of the following:
Run around the church three times at midnight
Walk around the church thirteen times in reverse
Recite the "Our Father" backwards
Get featured on Ireland Before You Die
Do you want to get your Irish business more online exposure? Especially to those interested in travelling the best places in Ireland? Then why not get a dedicated feature on Ireland Before You Die. Find out more 
here.