Dublin's famous Guinness Storehouse will be transformed into a festive 'Winter Village' this Christmas.
The iconic Guinness Storehouse in Dublin is one of the best things to do in Dublin, with many things you can't miss on the Guinness factory tour. Still, this Christmas it will be transformed into something a little more festive.
The popular Dublin tourist attraction is set to be transformed into a festive 'Winter Village', which will host several arts and crafts stalls, food vendors, homewares, and more.
Supporting local – a number of local businesses will have stalls at the market
The Christmas market is a collaboration between the Guinness Storehouse and The Locals, an initiative that looks at people in Dublin who are 'making great things happen in their community'.
It has been planned to offer support to small, local businesses who have been struggling amid the Covid-19 pandemic by providing a place under one roof where they can sell their unique products to customers this festive season.
The Winter Village will run from Wednesday to Sunday throughout December and entry is free, but subject to availability and must be reserved online prior to your visit.
What's on offer – things you won't want to miss
The market will have everything you could ever dream of at a Christmas Market from arts and crafts to homewares and decorations, as well as food and sweets to locally-made and designed apparel.
Some of the stalls confirmed for the Winter Village include Grand Grand, who offer funny and unique Irish gifts, and Fresh Cuts Clothing, a sustainable and fair trade clothing company.
Dublin-based homeware brand Nim and Potty Mouth plants are among the other local businesses set to make an appearance.
If your favourite thing about visiting Christmas markets is the food, you won't be disappointed as you'll be treated to delicious offerings from Lilliput Stores and SamboAmbo.
Visitors will also have the opportunity to book a table at one of the Storehouse's most famous restaurants including the 1837 Bar & Brasserie and Arthur's Bar, which will both be serving tasty hot food to warm you up from the winter chill.
Something extra special – an added perk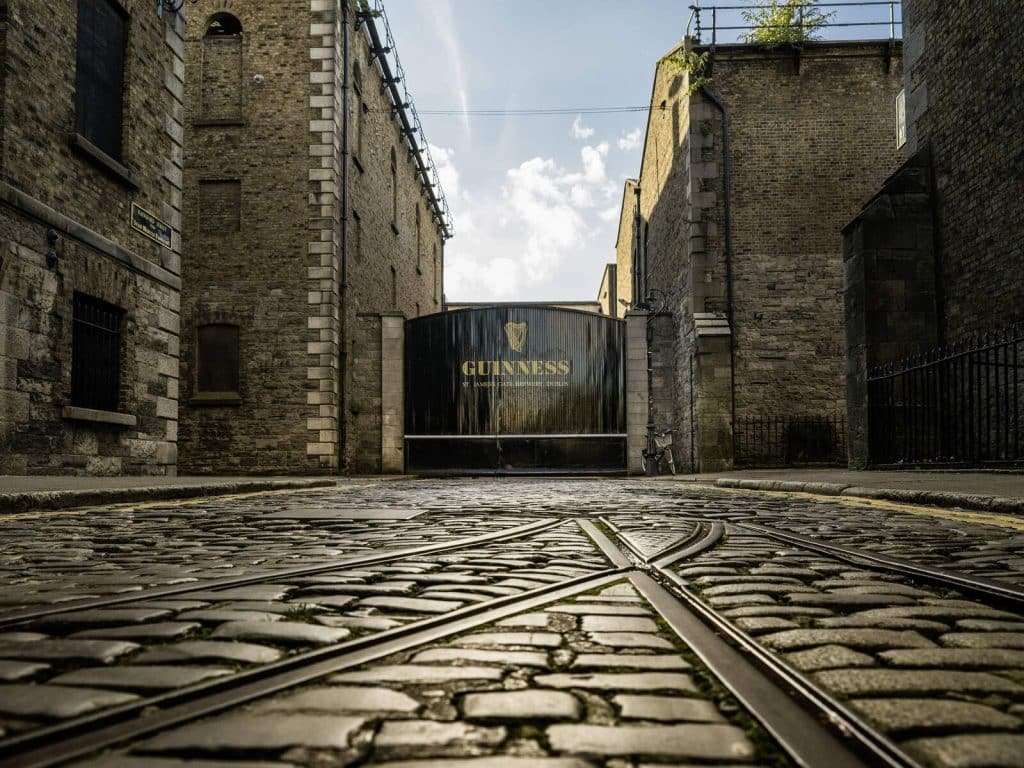 As well as being able to enjoy the festivities of the Winter Village, visitors will also receive a postcard they can send anywhere in the world that will offer the recipient a free visit to the Guinness Storehouse.
John Mahon, the founder of The Locals, said, "It's no doubt that this year has been incredibly tough on Irish trade, especially our small, local and family-run businesses.
"Teaming up with the Guinness Storehouse this year and becoming an integral part of their Winter Village is something that will support some local creators, designers, and vendors during the busiest season and it's something that we are very excited about."
With all the necessary regulations in place to keep sellers and customers safe, a visit to the Guinness Storehouse Christmas market sounds like the ideal festive outing.
Get featured on Ireland Before You Die
Do you want to get your Irish business more online exposure? Especially to those interested in travelling the best places in Ireland? Then why not get a dedicated feature on Ireland Before You Die. Find out more 
here.