Looking for the perfect trip to Ireland that covers all the major attractions? Plan your dream vacation with the best guided tours of Ireland to add to your itinerary.
There is so much to do in beautiful Ireland. Whether you are visiting the Republic of Ireland or Northern Ireland, there are guided tours to suit all needs.
There are all sorts of day trips to choose from, whether you want to soak up our green hills, sample our Irish stew, or learn about our rich history while tasting our Irish whiskey.
Read on to discover how to make the most of your leisure time in the Emerald Isle with the best guided tours of Ireland.
Ireland Before You Die's top tips for guided tours in Ireland:
Irish weather is unpredictable. Always consult the forecast and bring a raincoat with you to be safe.
Many tours will require walking through Ireland's beautiful landscape. Comfortable shoes are essential; walking shoes are advisable.
Some tours do not include accommodation in their prices. If this is the case for your tour, we recommend booking accommodation well in advance to secure the best prices and avoid disappointment.
If your tour takes in both the Republic of Ireland and Northern Ireland, you will need two different currencies. The Republic of Ireland uses the euro, while Northern Ireland uses the pound.
10. Vagabond Tours – 12-Day Giant Irish Adventure Tour
If you're looking for a tour jam-packed with adventure, this 12-day tour with Vagabond Tours is for you. You will see everything, from Derry's medieval city walls to the majestic Wild Atlantic Way.
The price includes 11 nights' accommodation (including a night in an old Irish castle), a visit to a working Irish sheep farm, a ferry trip, and entry to Blarney Castle, amongst many other popular attractions.
For more information, click here.
9. Lemonrock Bike Tours – Ireland's Ancient East Motorcycle Tour
Discover Ancient Ireland with one of the best motorcycle tour companies in the country.
This tour consists of four days of exploration of Ireland's Ancient East, including four nights of accommodation in a four-star hotel. Stops on the tour include the Hill of Tara, Kilbeggan Distillery, the Sally Gap, and the town of Birr.
This unique bike tour is a fantastic way to learn some of the fascinating histories of Ireland.
For more information, click here.
8. Rabbie's – West Coast Explorer
Explore some beautiful western coasts on Rabbie's three-day West Coast Explorer tour. Stops include the beautiful Burren, the Cliffs of Moher, and the spectacular Kylemore Abbey.
You will stay in Galway, one of the most popular cities in Ireland. Accommodation is not included.
For more information, click here. Better still, if you want to add Scotland to your travels, check out our article on the top 10 best tours between Ireland and Scotland.
7. Insight Vacation Experiences – Undiscovered Ireland
Discover some of the lesser-known spots in Ireland while enjoying authentic dining experiences. Some highlights of this 13-day tour include afternoon tea in Lissadell House, beekeeping in Tipperary, and a visit to the breath-taking Kilkenny Castle.
For more information, click here.
6. HilltopTreks – Day Tour of Wicklow and Glendalough
If day tours are more your cup of tea, then this day trip to Wicklow and Glendalough is just the thing for you.
Discover the beauty of the Garden of Ireland, including the gorgeous Powerscourt Gardens, voted by National Geographic as the third most beautiful garden in the world. Bring good walking shoes for this trip.
For more information, click here.
RELATED READ: The IB4UD guide to the most scenic walks in Glendalough.
5. Rabbie's – 3-day Blarney Castle, Kilkenny, & Irish Whiskey
Starting in Dublin, Ireland's capital city, you will drive south to the beautiful Blarney Castle in Cork. You might be lucky to kiss the Blarney Stone, a popular tourist attraction. Make sure to visit the Blarney Woolen Mills in the area.
Visit the town of Cobh, the last port of call for the Titanic, and head on to Kilkenny, where you will have plenty of time to learn some Irish history in one of the most historic castles. This is truly one of the best guided tours of Ireland.
For more information, click here.
RELATED READ: Ireland Before You Die examines why people kiss the Blarney Stone.
4. Ireland by Bike – Donegal Coast 1-Day E-bike Tour
Cycle around the homeland of Irish music star Daniel O'Donnell on this day tour with one of the leading cycling holiday companies.
Discover Slieve League, home to Europe's highest sea cliffs, and the Silver Strand, one of the most beautiful beaches in the world. The tour takes approximately five hours and is a great budget-friendly option.
For more information, click here.
3. Paddywagon – Belfast tour from Dublin
Visit one of the most historic cities in Northern Ireland on this day trip. This is an exciting trip for those on a family vacation.
Explore the Titanic Docklands and the fantastic shopping opportunities in one of Ireland's most popular cities. Paddywagon is a leading tourism company in Ireland, with very affordable rates.
For more information, click here.
READ MORE: Our guide to everything you need to know before visiting Titanic Belfast.
2. Historical Walking Tours of Dublin – Dublin City Tour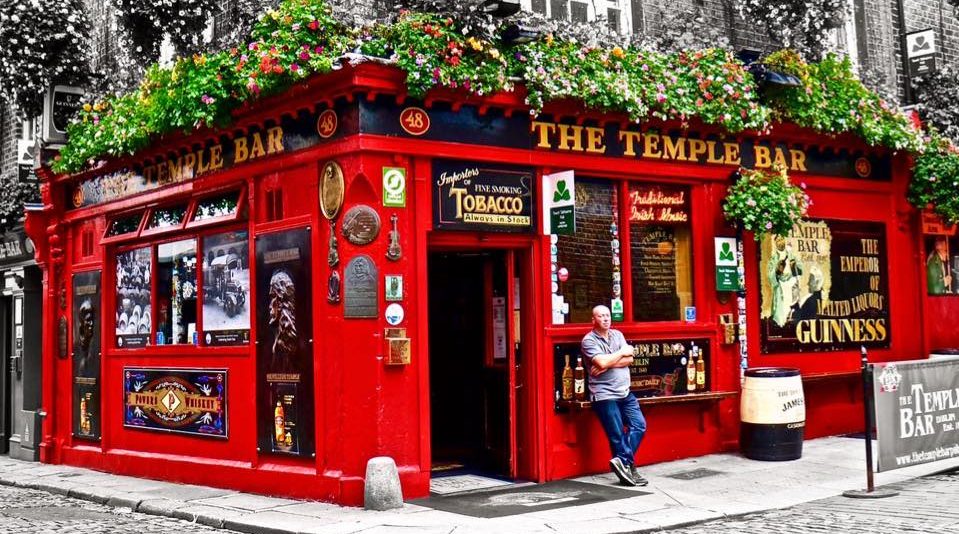 This tour was established in 1986, making Historical Walking Tours the longest-running walking tour company in Dublin. Highlights include Temple Bar, Christ Church Cathedral, and the House of Lords. Daily city centre tours start at Trinity College at 11 am.
For more information, click here.
1. Aran Island Ferries – Aran Islands and Cliffs of Moher Day Tour
Indulge in an authentic Irish experience with this day tour exploring Ireland's most spectacular natural attractions.
Visit breath-taking views at the Cliffs of Moher, featured in films such as Harry Potter and The Princess Bride. Experience a truly unique Irish world on the Aran Islands, and watch for wildlife, such as puffins and dolphins, on the way.
For more information, click here.
Other notable mentions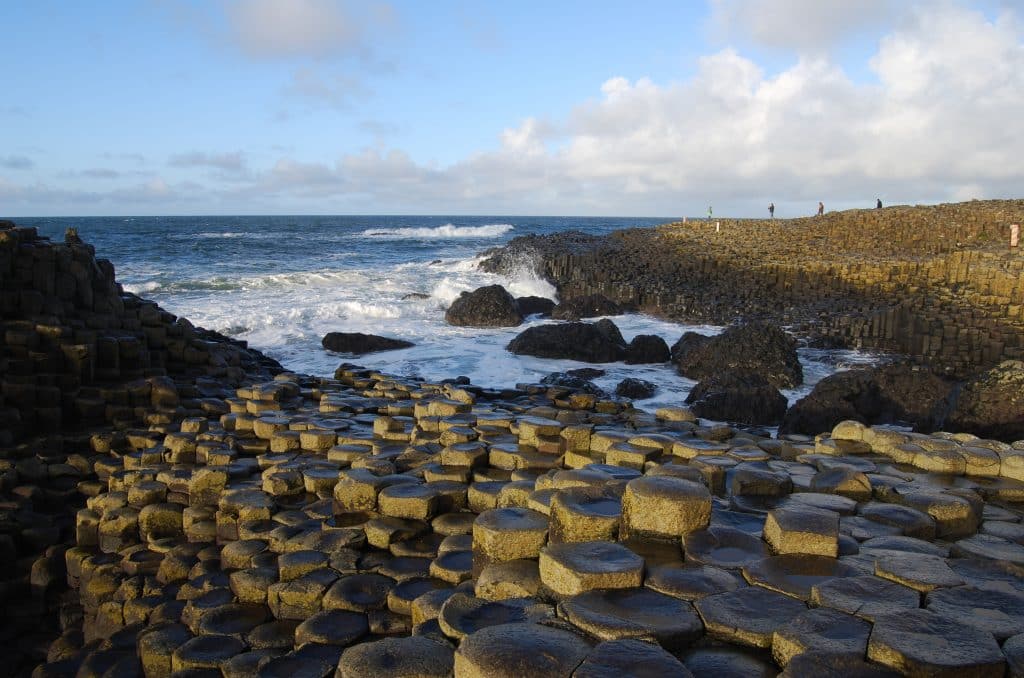 CIE's Irish Odyssey: This tour is ideal for travellers that want to learn a little bit about the whole history of the island. It takes places and things of historical significance such as the Book of Kells and the Giant's Causeway.
CIE's Best of Ireland South: This tour lasts a week, beginning in Dublin and ending in Shannon. Its highlight is a tour around the Dingle Peninsula in Kerry and the Cliffs of Moher in Clare.
Tour Radar's Best of Ireland: This ten-day tour regrettably omits the North of Ireland but offers some great experiences nonetheless. A key highlight is the visit to the beautiful landscapes of Wicklow, including the Wicklow Mountains National Park.
Your questions answered about guided tours of Ireland
If you've still got questions about guided tours of Ireland, you're in luck! In this section, we answer some of our readers' most frequently asked questions on the topic, as well as those that appear often in online searches.
How many days do you need to tour Ireland?
While Ireland isn't enormous, there is still plenty to see and do here. Many people explore the country in as little as five days. However, to experience all the country has to offer, we recommend staying for at least two weeks.
What is the best way to experience Ireland?
We recommend booking at least one tour to get some local tips from a professional.
If you prefer to do your own thing, we recommend renting a car to explore the country. Opt for the country roads rather than motorways; this way, you will stay in the country's rural beauty.
What is the best month to go to Ireland?
We suggest going during off-peak times, between March and May or September. There will be fewer crowds during these times, and there may be off-season reductions.