A leading Hollywood dialect coach has said Gerard Butler's Irish accent in P.S. I Love You was one of the worst in the history of Hollywood.
The 2007 film adaptation of Cecelia Ahern's novel P.S. I Love You has proved a fan-favourite among movie-lovers both in Ireland and further afield. However, it has not gone without criticism.
The rom-com, which stars Scottish actor Gerard Butler and American actress Hilary Swank, follows a young widower who discovers letters left by her late husband to guide her through her grief following his death.
Certainly a tear-jerker, P.S. I Love You is up there with the most popular movies set in Ireland and many people were touched by its heartbreaking story.
The movie's downfall – a terrible Irish accent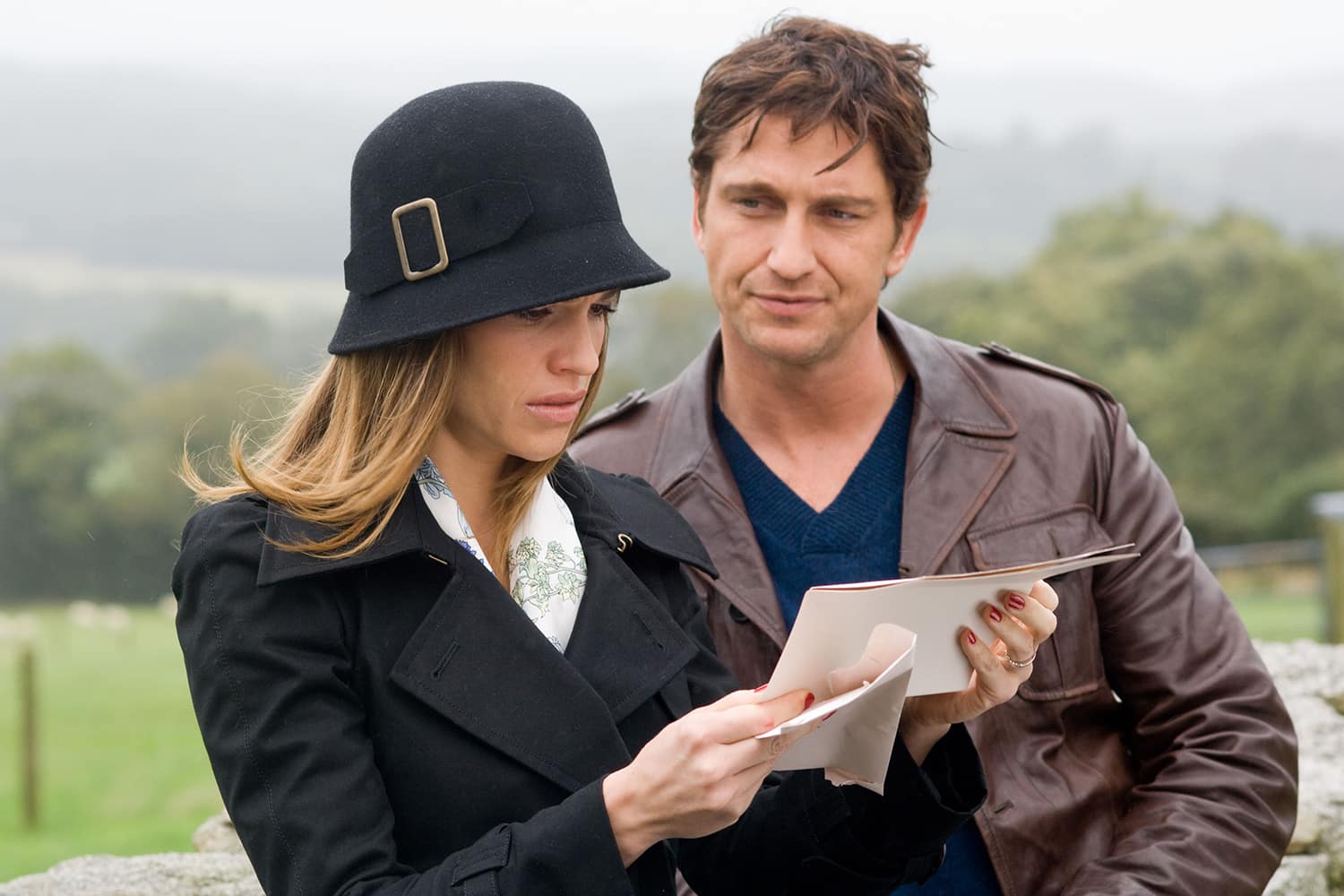 Despite its popularity, the film adaptation did not go without rebuke as many critics highlighted the movie's romanticisation of Irish locations such as Dun Laoghaire and Wicklow.
However, the most significant criticism of the movie targeted Butler's terrible attempt at an Irish accent.
Fourteen years on, a Hollywood dialect coach has backed up the criticisms of Butler's Irish accent in the 2007 romcom, ranking it as one of the worst ever.
Speaking to Den of Geek, Nic Redman, an esteemed vocal coach and voice actor originally from Northern Ireland, was among a group of dialect coaches asked to rank actor's best and worst accents.
When asked to list the worst accents she's ever seen on screen, Redman said,
"I really want to give shout outs to Gerard Butler in P.S. I Love You," she said. "As an Irish person, I found that pretty horrific."
More honourable mentions – the best and worst on-screen accents
Redman also mentioned Keanu Reeve's attempt at an English accent in Dracula and Don Cheadle's cockney accent in Ocean's Eleven among the worst she's ever heard.
On the flip side, an actor who was praised for their go at the Irish accent was Daniel Day-Lewis. New York-based dialect coach Joy Lanceta Corone said Day-Lewis' Irish accent in There Will Be Blood was among the best she's heard.
Other actors who have been recognised for their pitiful attempts at an on-screen Irish accent include Tom Cruise in the 1992 film Far and Away and Brad Pitt's attempt at a Belfast accent in the 1997 movie The Devil's Own.
Even though a professional dialect coach says Gerard Butler's Irish accent in P.S. I Love You was one of the worst ever, it's not all bad news for Scotsmen.
One of the non-Irish actors who performed a perfect Irish accent is Scottish actor David O'Hara in the 1995 film Braveheart.
Other non-Irish actors recognised for their perfect Irish accents include Judi Dench in the 2013 film Philomena and Julie Walters in the 2015 adaptation of Colm Tóibín's novel Brooklyn.