Galway Market is a must-visit when you're in the city. Here is our no-fuss guide with everything you need to know about visiting Galway Market.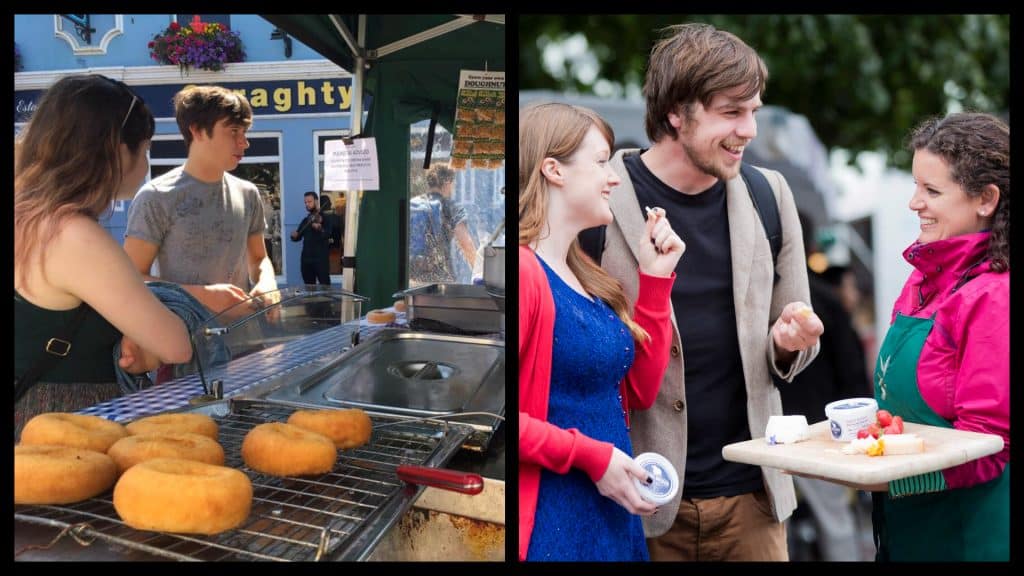 Taking the title of 2020 European Capital of Culture alongside Rijeka, Croatia, and located on Ireland's stunning Atlantic coastal route, it is no wonder that Galway attracts thousands of visitors from far and wide every year.
From quaint narrow streets lined with colourful shop fronts to the iconic Salthill Promenade, Galway is an Irish city not to be missed.
Often cited as one of the top things to do in the city, thanks to the abundance of local food and crafts on offer, Galway Market is a must-visit during your time in this Irish town.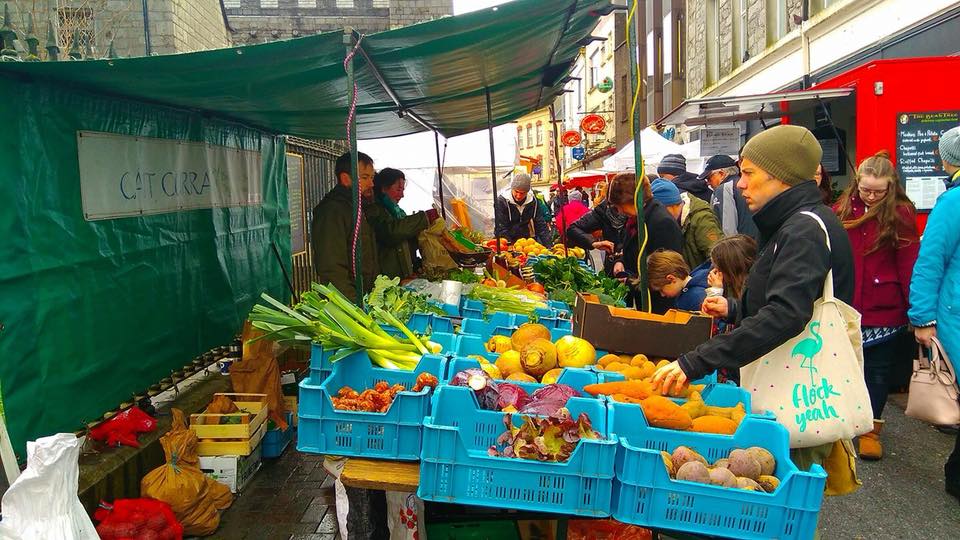 Personally, we can think of no better way to immerse yourself in the culture of Galway than chatting to friendly local traders and trying traditional wares before heading to the pub for a pint and some live music.
So, if you're thinking of visiting this popular market and want the inside scoop from when to visit and what to see to how to get there and where to eat, this guide will tell you everything you need to know about a trip to Galway Market.
Overview – what is it, where to find it, and when to visit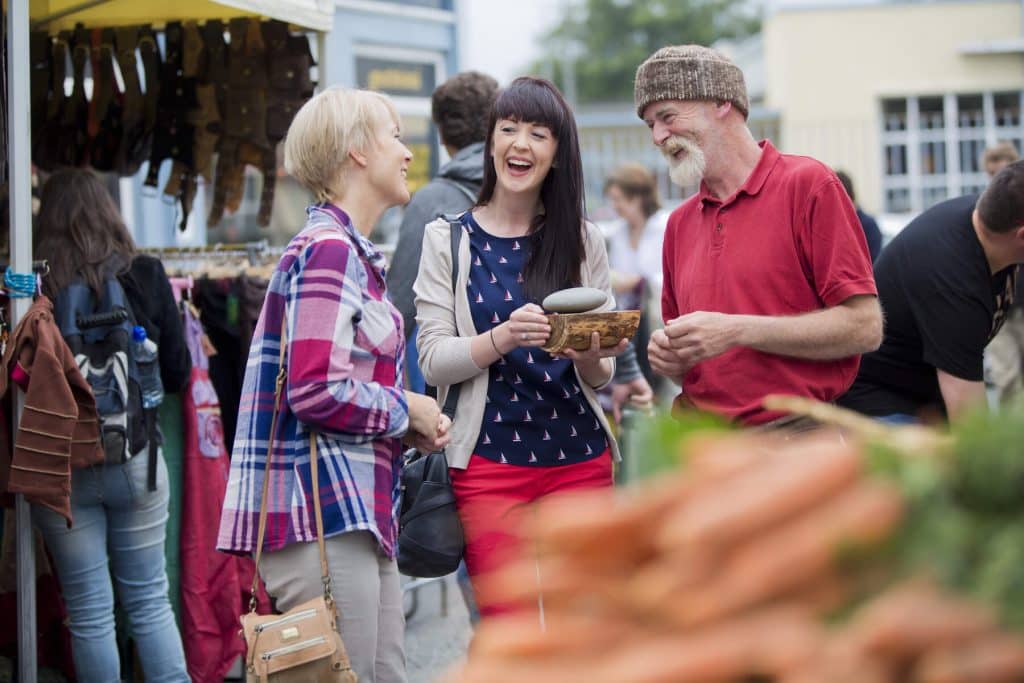 The weekend market, which has become synonymous with the city, has been trading in Galway for centuries. A photo from 1883 shows the market square to stand pretty much identical to what it is today.
Taking place every Saturday in Church Lane beside St Nicholas' Church, this bohemian market draws crowds of both locals and tourists week after week to delight in its wares.
The central location of Galway Market makes it super easy to find – and don't be surprised if you end up wandering into it by chance. The easiest way to find the market is by walking up Quay Street. Keep an eye out for the church beside which the market is located.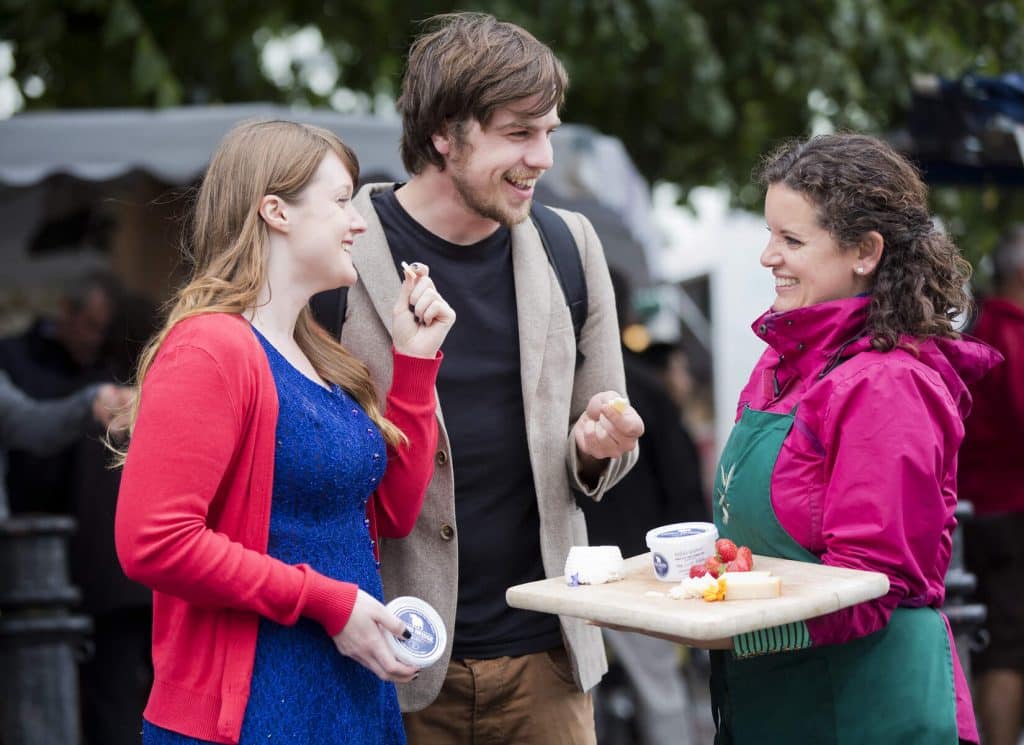 A walk around this market will be a true feast for the senses. You will enjoy the smells of fresh foods from local farmers, artisan produce like cheeses, olives and relishes, and freshly baked breads and cakes.
After indulging in the food on offer, take a dander around the handmade crafts and gifts. Here you'll find beautifully stitched and printed linen, hand-painted ceramics, and contemporary design jewellery created by local designers.
As well as the usual Saturday market, which is open between 8 am and 6 pm, a smaller market takes place on a Sunday between 12 pm and 6 pm.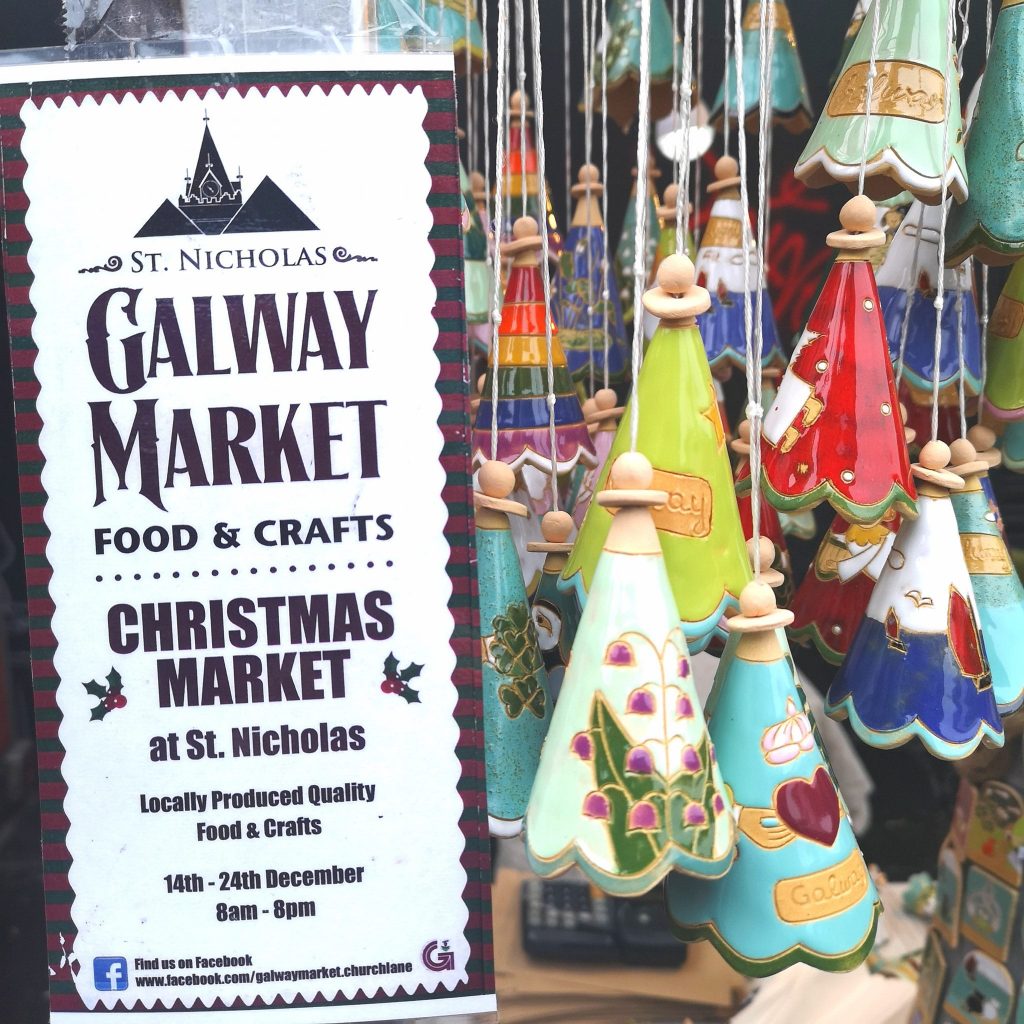 Additional markets take place between 12 pm and 6 pm on bank holidays, plus Fridays in July and August. The annual Christmas Market and Galway Arts Festival are also to be enjoyed.
It is free entry to the market. However, make sure to bring enough money so you can make the most of all the great offerings!
Where to stay – from high end to budget
Galway is home to plenty of great accommodation options. From families to couples to solo travellers of all budgets, there is something for everyone.
Some of the top places to stay in the city are The Hardiman (£150/€170 per night) or The g Hotel and Spa (£180/€200 per night) for a luxurious city centre stay.
Great mid-range hotels include the TripAdvisor Excellence Award-winning Western Hotel (£75/€80 per night) or the central Residence Hotel (£110/€120 per night).
For something comfortable and budget-friendly, Galway is full of impressive hostel options. The Nest Boutique Hostel in Salthill (£70/€80 per night) is fantastic. Or you could try the Galway City Hostel in Eyre Square, which was voted Best Hostel in Ireland 2020 (£25/€30 per night).
Insider tips – must-visit stalls and things to keep in mind
Some must-visit stalls at the market include the famous Boychik Donuts, owned by New Yorker Daniel Rosen; the original plant-based eatery in Galway, The Gourmet Offensive, whose falafel and curry consistently receive rave reviews; and the iconic Banh Mi from Greenfeast.
For unique crafts, check out Scenes of Galway, where you will find three-dimensional paintings moulded in Lapstone plaster.
Grab some artisan soaps from the Soap Bar and Galway Bay Soaps. Or peruse Away with the Fairies for your very own handmade fairy folk to bring a little bit of magic to your life!
Top tip: As many of the vendors at Galway Market are small local traders, they do not accept card. Thus, it's a good idea to make sure you're carrying a few euros in cash, so you don't miss out!