The beloved dolphin went missing from Dingle Harbour last year, and locals are finding creative ways to honour the former resident.
17 October will be Fungie Day, with free boat tours of Dingle Bay being offered on the day.
Boat companies running tours ask for nothing in return except a suggested donation to Dingle Coast and Rescue and Mallow Search and Rescue.
The month of October marks one year since the mysterious disappearance of Fungie the Dingle dolphin, who spent 37 happy years in the company of the Dingle locals.
A day in tribute – gratitude for Fungie, a friend of all
Fungie spent 37 years in Dingle Bay, befriending all who met him. Tourism quickly built up around Fungie's hometown. Boat companies would run multiple tours a day during the peak season to meet the dolphin, who was always happy to put on a show for tourists.
One cannot walk through Dingle without acknowledging his presence on shop fronts all over the town. It is fair to say that the people of Dingle are very proud of their friend Fungie.
Local man Jamie Flannery spoke to Radio Kerry about Fungie Day. He said, "We want to celebrate the magic that Fungie brought to Dingle and to people from all over the world.
"He was a fantastic asset to the town, and he brought loads of people to Dingle over many years with local businesses really benefiting as a result."
Disappearance – a heartbreaking search
On 17 October last year, Jimmy of Dingle Sea Safari posted a heartbreaking post confirming the disappearance of Fungie.
He announced the news on Facebook. "In my 33 years running trips to Fungie, four to five hours is the most he has gone missing. In 37 years of being in Dingle, this is the first complete day he has not been seen, as far as I know."
Ireland and the rest of the world maintained hope that everyone's best friend Fungie would indeed be found. Hope was that he had swum a bit further than usual due to the lack of activity in the bay.
In May 2020, it was reported that Fungie was showing signs of loneliness due to the lack of visitors during the COVID-19 lockdowns.
Because of this, local fisherman Jimmy Flannery took daily trips to spend time with his dolphin friend. While Fungie was a solitary dolphin, it was clear that he loved the company of his human friends, Dingle locals, and tourists.
Fungie may still be out there – keep the hope alive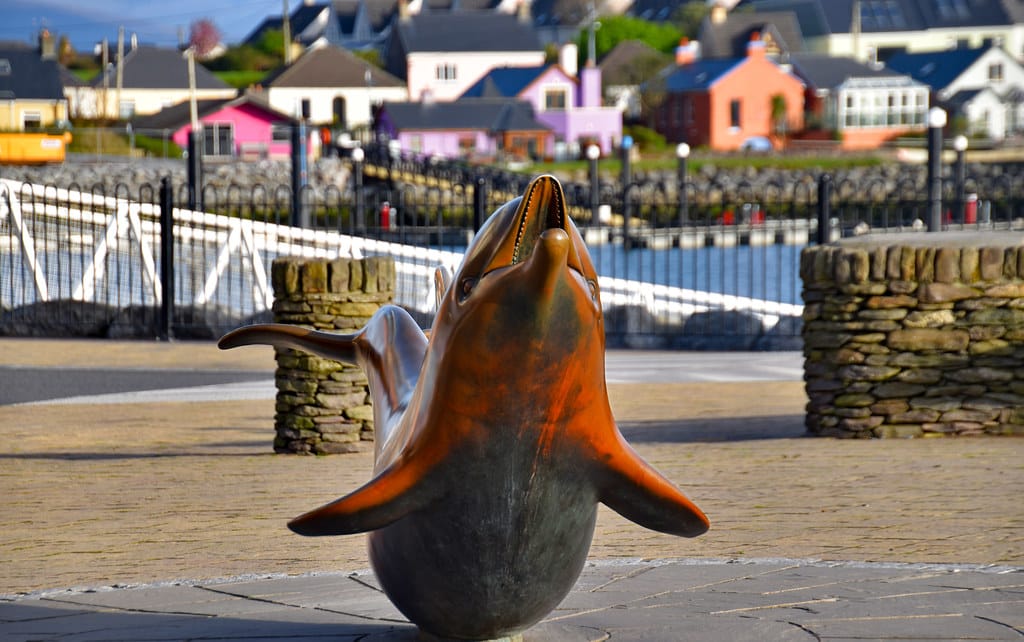 Is Fungie still out there? We want to think so. The dolphin was a fast friend to everyone who met him. It would crush our hearts to believe that he is not out there somewhere living his best life.
We like to think that he swam away on his holidays somewhere and will be back someday. After relaxing, he will be ready to entertain us with tales of his adventures.
Maybe this momentous Fungie Day in his honour will be the day he returns. If anyone would appreciate a big day in Dingle Bay, it would surely be Fungie, the beloved Dingle dolphin.