French native Marie Desevedavy tried an Irish breakfast in Dublin, and she says everyone should try one at least once.
On a recent Sunday in Dublin, Frenchwoman Marie Desevedavy tried her first-ever full Irish breakfast. And her conclusion? Everyone should have an Irish breakfast at least once.
Used to a continental French breakfast of a hot drink, juice, bread with butter and jam, or cereals or pastries such as the classic French croissant, Desevedavy was unsure at first when she heard about the contents of a full Irish breakfast.
However, she was pleasantly surprised at the filling plate of food and said everyone should have an Irish breakfast at least once.
A French breakfast – slightly different from what we have in Ireland
In the Irish Mirror, Desevedavy reflected on how she likes to start the day in the traditional French fashion and what she expected from an Irish breakfast.
She states, "The French are fascinated by having brunch and breakfast on Sundays.
It is a way to enjoy a nice and unusual meal with your friends or family and let your palate taste different flavours.
A mix of sweet and savoury can make the perfect breakfast or brunch.
For instance, when I make my own Irish breakfast, it can include pancakes, a soft-boiled egg, fruit, a hot chocolate, or bacon slices and avocado toast."
Tending to prefer sweet foods, she says her idea of an Irish breakfast included, "fried eggs, bacon, pancakes, sausages, yoghurt with fruits, a hot drink, and a juice."
She wasn't too far off!
Trying her first Irish breakfast – a great way to start the day
Reflecting on her first time ever having an Irish breakfast in Dublin, the Frenchwoman recalls,
"I went to a restaurant, close to St Stephen's Green, in Dublin, at 1:15 pm.
I ordered the Irish breakfast and a hot chocolate also.
My dish comprised of double-baked eggs, brown soda bread, bacon, sausages, and roast tomatoes."
Her first impressions were that the breakfast looked and smelled "really tasty". However, she was worried she wouldn't have enough to eat.
Oh, how wrong she was.
Struggling to clear her plate, Desevedavy recalls, "I had to push myself to eat everything and not waste any food.
I succeeded with time, patience and some difficulty!"
A filling meal – set up for the day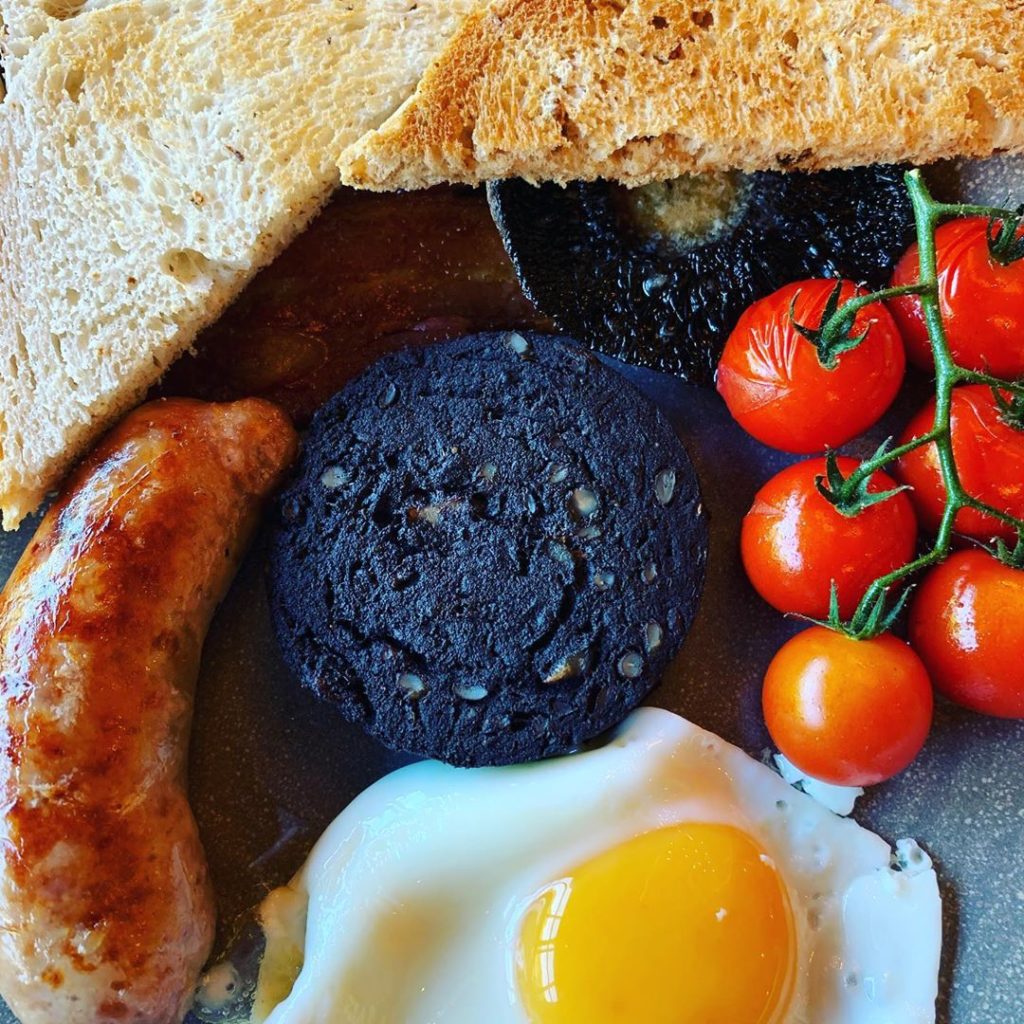 Leaving the restaurant, she recalls she was full like she had never been full before, but her final thoughts on the meal were that everyone should have an Irish breakfast at least once.
Explaining that the heavy start to the day is not something she thinks she could stomach every day, the Frenchwoman then took herself on a walk around Dublin's Phoenix Park in an attempt to let the heavy salty breakfast digest.
"I think I am going to go back to my sweet breakfast and our famous French baguette," she said.
"And occasionally, I will have a savoury breakfast, because it still was so tasty.
"The food in Ireland is wonderful; I'm glad I have a chance to experience it."