Ireland is undoubtedly a popular destination for tourists with its cities well known as cultural hot spots to explore over a weekend and "have the craic". But a history of unrest and trouble among the "fighting Irish" has tarnished some areas with a bad name. We look at five cities in Ireland that carry this burden, often leaving them misunderstood.
5. Waterford
As Ireland's oldest city it is no surprise Waterford has had to deal with many social challenges over the years. Feuding traveller gangs and violent money-lenders often gave hard-working residents a bad name they didn't deserve. However, with a strong Viking heritage and close links to America through Irish-American hero Thomas Francis Meagher, tourists continue to flock to the bustling streets of Waterford city and its surrounding areas.
Reginald's Tower stands as a landmark amid a welcoming community of warm natives with a can-do attitude. Home of the globally acclaimed Waterford Crystal, this city is destined to be remembered only as the gem it truly is.
4. Dublin
Dublin has suffered its fair share of ups and down over the years. An economic boom in the 1990's shortly followed by a damaging recession has left its mark on the city with drugs and organised crime blighting many areas. Anti-social behaviour and troubled estates often cause hard-working Dubliners to despair for their fair city. But a strong community spirit and an air of determination along the cobbled streets means Dublin still ranks high on the agenda of many folk in need of a city break.
World-renowned watering holes, talented musicians and deep-rooted history will prevail over Dublin's shady past and locals will always have a warm welcome and the kettle on for visitors. Not to mention a well-earned pint of the black stuff on offer at the Guinness brewery.
3. Limerick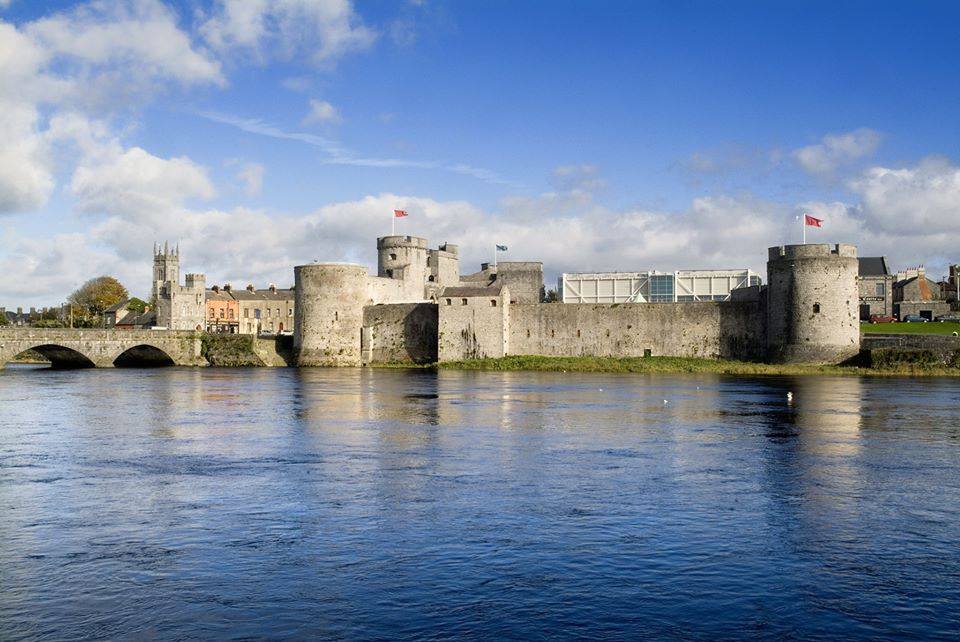 Home of the most expensive public housing scheme to be built in Ireland being dubbed the "estate from hell" after being overrun by gun-wielding teenagers, Limerick city is often dubbed with a bad name. A reputation as "Stab City" in the 1990's, succeeded by a flurry of violent gang-related crimes, Limerick is rarely advertised as the perfect city break. However, strong community groups and loyal locals have stood strong amidst the bad times and turned things around for this otherwise hard-working city.
A large population of students from the highly recommended University of Limerick gives the centre a somewhat cosmopolitan feel. Popular stories told by Frank McCourt and within a choice of museums confirm the city is undoubtedly steeped in history. But just take in the view of King John's Castle from Sarsfield Bridge and see how Limerick is winning its battle against the bad name it has carried for so long.
2. Derry
The fact that the toxic name debate of Derry/Londonderry runs on into the 21st century, this pretty city is often tarnished with uncertainty from the outset. The area's controversial past and unrest within communities often leave people in unfair judgment.
Situated on the River Foyle in Northern Ireland the city is known for the 17th century Derry Walls with seven gates, which remain intact. Attractions such as the Peace Bridge and the Tower Museum resonate the depth of the history within Derry. A history that sometimes burdens it with a bad name it doesn't deserve. Lying close to the border with Donegal, Derry was awarded the UK City of Culture in 2013 and boasts some of the most exciting attractions in the country. A city where history and culture collide, Derry is the perfect spot for a weekend break and should not be forgotten.
1. Belfast
It is no secret there are certain areas in Belfast, depending on your accent, you might want to avoid after dark but Northern Ireland's capital offers a wealth of cultural experiences as well as award-winning restaurants and bars. However, there are dangerous parts of every city and these are places nobody would even need/want to visit. With something for everyone, this buzzing city is a popular spot for weekenders of all ages. From the Titanic museum to Belfast Cathedral along with a wide variety of bus tours on offer, this city is the perfect getaway.
Belfast's vibrant culture leaves its troubled history firmly in the past and the air is filled with a new energy to revive the bad name it once carried. Busy restaurants, bars and theatres create a buzzing nightlife with the locals only too happy to welcome you to their beloved city. Even the wet weather fails to dampen the true soul of Belfast – a must see in the heart of the North!