The new greenway will eventually connect New Ross to Waterford.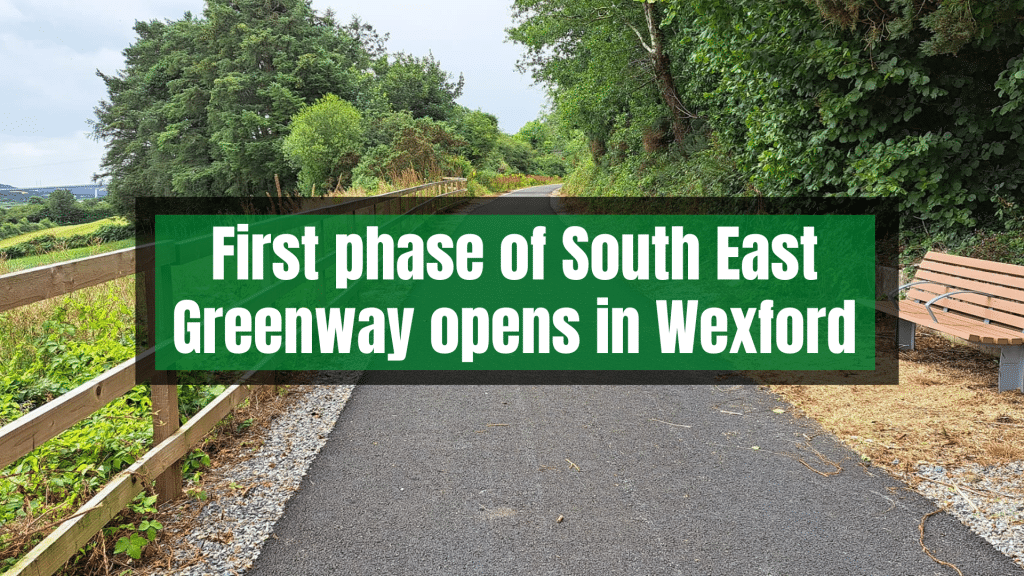 The first phase of the South East Greenway opened in County Wexford on 25 July. This first section of the greater greenway stretches for 6 km (3.7 mi) into neighbouring County Kilkenny.
It is hoped that the new greenway will provide the local community with an environmentally friendly method to commute to work and attract visitors to the region, boosting the local economy.
South East Greenway – connecting Normans and Vikings
The South East Greenway will connect the Norman town of New Ross, County Wexford, to the city of Waterford, a former Viking settlement. The greenway will pass through the beautiful County Kilkenny countryside, travelling along the River Barrow.
Once the project is complete, the greenway will offer a total of 24 km (14.9 mi) of off-road cycling and walking along the disused railway line that once connected the two locations.
Moreover, the greenway will offer local residents an excellent means of exercise and a greener way to commute to Waterford, the region's main city.
The greenway is a collaborative initiative between Wexford County Council, Kilkenny County Council, and Waterford City & County Council. It is supported by the Irish government's Department of Transport, Tourism, and Sport.
Phase one – New Ross to Glenmore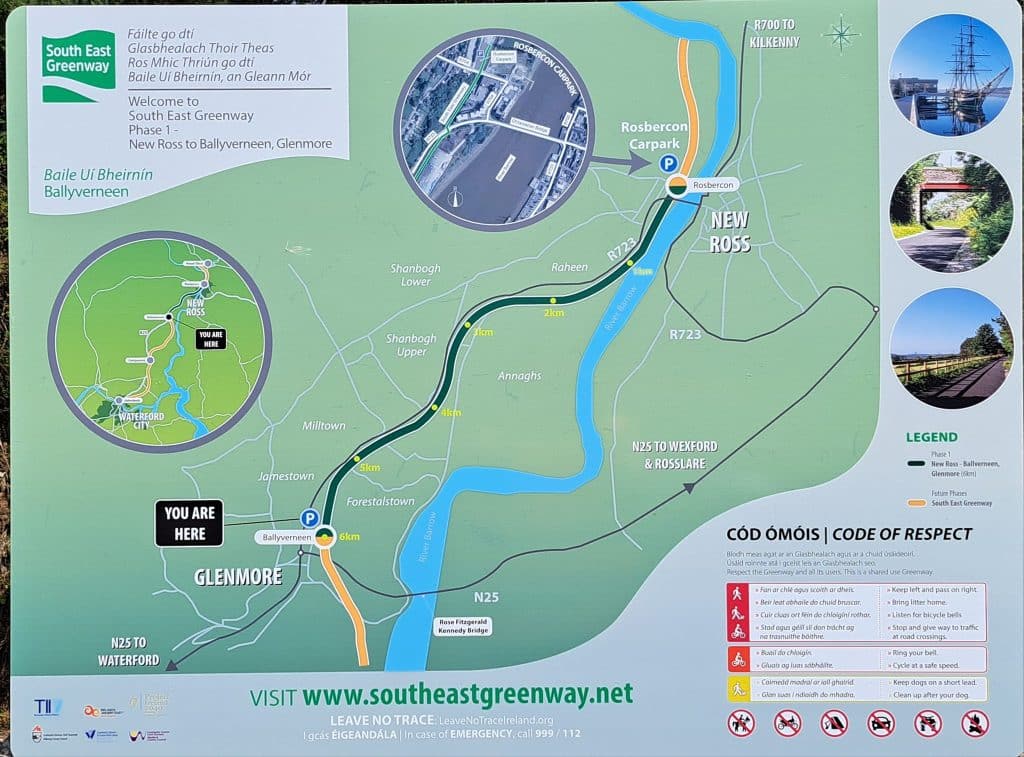 Phase one opened yesterday (25 July). The 6 km (3.7 mi) stretch links New Ross to the Kilkenny village of Glenmore.
Minister of state for transport, Jack Chambers cut the ribbon in New Ross and expressed his hopes that the greenway "will encourage greater levels of travel via cycling and walking rather than private car use amongst leisure users, tourists, and commuters".
He also expressed his view that the greenway is "a valuable tourism amenity in Ireland in attracting visitors to Ireland's Ancient East" and evidence of "the government's commitment to providing high-quality cycle infrastructure" across the country.
Ireland's greenways – the excellent cycling routes of Ireland
Many greenways are born of the land left behind by disused railway tracks. Given the neglect much of Ireland's railway network, there is little surprise that the country is full of great greenways.
Their benefits to the environment are manifold. As mentioned, they offer commuters a car-free alternative form of transport. But they also foster an environment that allows local flora and fauna to thrive.
One of the most popular, the Great Western Greenway, runs for 42 km (26 mi) through County Mayo, connecting Westport and Achill Island. The New York Times named it among the best cycle routes in the world.