Seanchaí Eddie Lenihan is a much-respected Irish storyteller who is regarded as one of the nation's 'national treasures'.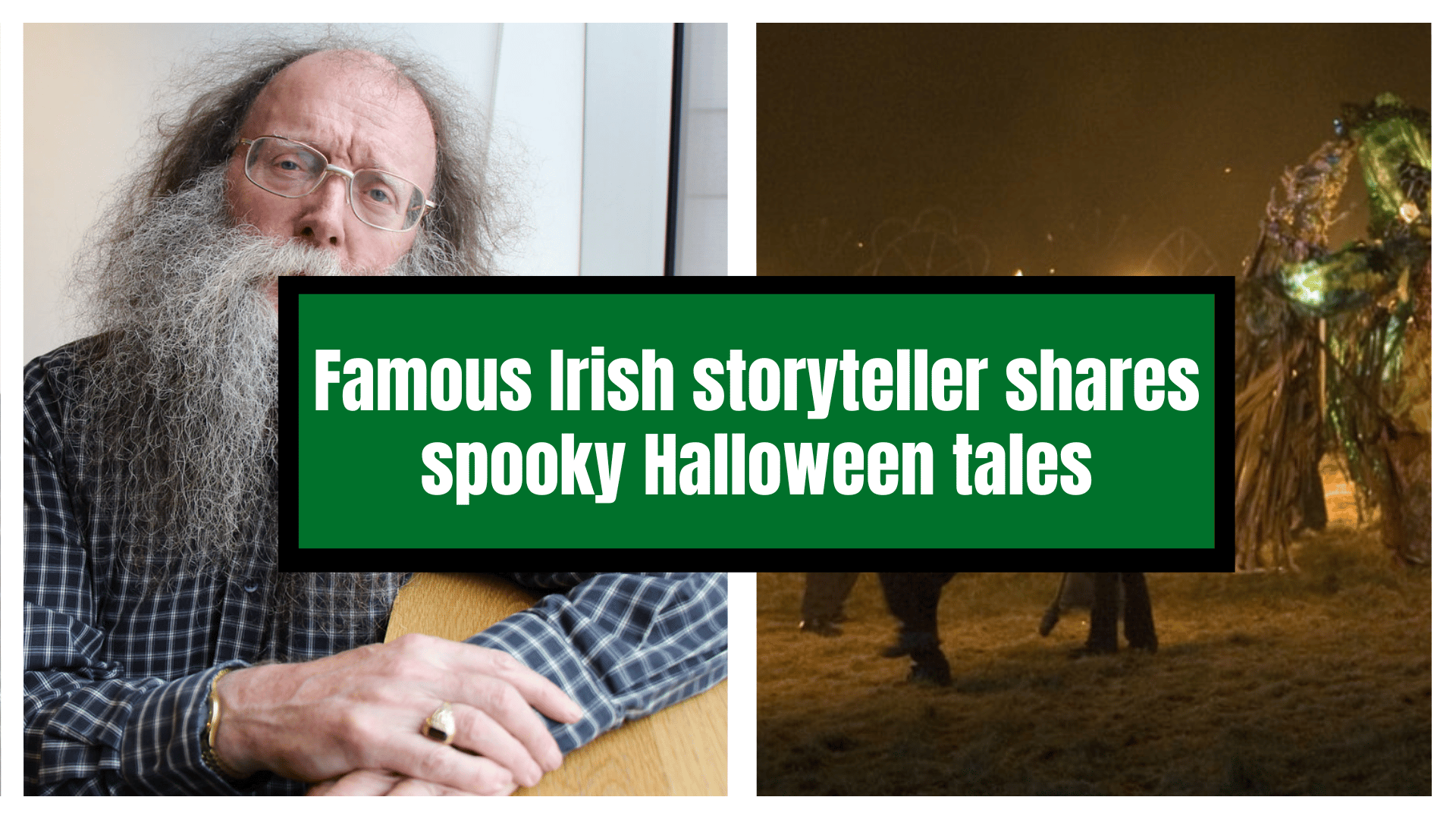 Famous Irish storyteller Edmund, or Eddie, Lenihan has offered some spooky tales for Halloween. And you can listen for yourself now!
One of the few practising 'seanchaithe' remaining in Ireland, Lenihan is known for his deep knowledge of Irish folklore, much of which is known for its spooky undertones.
So, if you're looking for a spine-tingling story to get you in the mood for Halloween, then listen up. Eddie Lenihan is here with some chilling Irish folktales that are sure to make your hairs stand on end.
One of Ireland's greatest storytellers ‒ get a glimpse of Irish folklore
Tell Me A Story with Eddie Lenihan is an amazing podcast series in which this prominent Irish storyteller shares his best Irish tales and folk stories.
This famous Irish storyteller has even offered some spooky tales for Halloween, with episodes focusing on creepy Irish topics, including banshees, graveyards, and even Halloween itself.
It is well-documented that the modern celebration of Halloween was founded in Ireland through the seasonal celebration of Samhain or Oíche Shamhna. So, it comes as no surprise that the Emerald Isle offers plenty of creepy stories fitting for the season.
Famous Irish storyteller offers spooky tales for Halloween ‒ steeped in myth and folklore
Historically, the island of Ireland is steeped in Celtic myth and folklore, with tales from the Emerald Isle travelling the world, thanks to emigration.
A seanchaí is a traditional Gaelic storyteller or historian, a craft that has been historically highly respected in Ireland. Today, this tradition has all but died out. Still, figures such as Eddie Lenihan have been keeping this aspect of Irish history and heritage alive.
Telling tales for over 35 years, Lenihan has gained much wisdom and experience from his travels across Ireland. Sharing stories that deal with the supernatural, fairies, and Irish lore, he reminds us of Ireland's rich and vibrant history.
Spine-tingling tales ‒ bringing an ancient tradition into the 21st-century
Traditionally, Irish folktales would be passed down through families and word of mouth. However, in the 21st century, there is a much more efficient way to keep our favourite stories alive.
Through his podcast, Tell Me a Story with Eddie Lenihan, this famous Irish storyteller is keeping the ancient Irish tradition alive. He has even offered some spooky tales for Halloween.
Samhain is respected as a time of the dead and a time for fairies. So, Halloween boasts strong roots in Irish folklore, which still feeds into the modern celebration to this day.
You can listen to this fantastic podcast here to get you in the mood for spooky season.