From a privileged upbringing to a humble death, here are the ten facts you probably didn't know about Constance Markievicz.
Today, the name Countess Markievicz remains synonymous with Ireland's fight for freedom.
On her birthday, we round up the ten facts you probably didn't know about Constance Markievicz. Read on to learn more about this fearless Irish fighter.
10. A privileged upbringing – yet a humble nature
Countess Markievicz was born Constance Gore-Booth on 4 February 1868 in Lissadell, County Sligo.
She was a child to one of the largest landowning Protestant families in the region. Her life was privileged with homes in Dublin, London, and, of course, her family's impressive estate: Lissadell House.
9. A budding adventurer – the daughter of an Arctic exploration enthusiast
Inspired by her father, who was fascinated with Arctic exploration, Constance became a budding adventurer and shared his zest for life.
She had a wicked sense of humour and struggled to be serious in a world where women were expected to be quietly obedient.
8. Finding love through art – how Constance and Count Markievicz met
Struggling to break free from high society's bubble, she finally at 25 moved to London for art school. Later she transferred to a school in Paris where she met her Polish husband, Count Markievicz.
He, too, was an artist but far more established with many notable clients. When they first met, he was married. Following on from his wife's death, Constance and Count Markievicz married in 1901.
7. A woman of great empathy – despite her privileged upbringing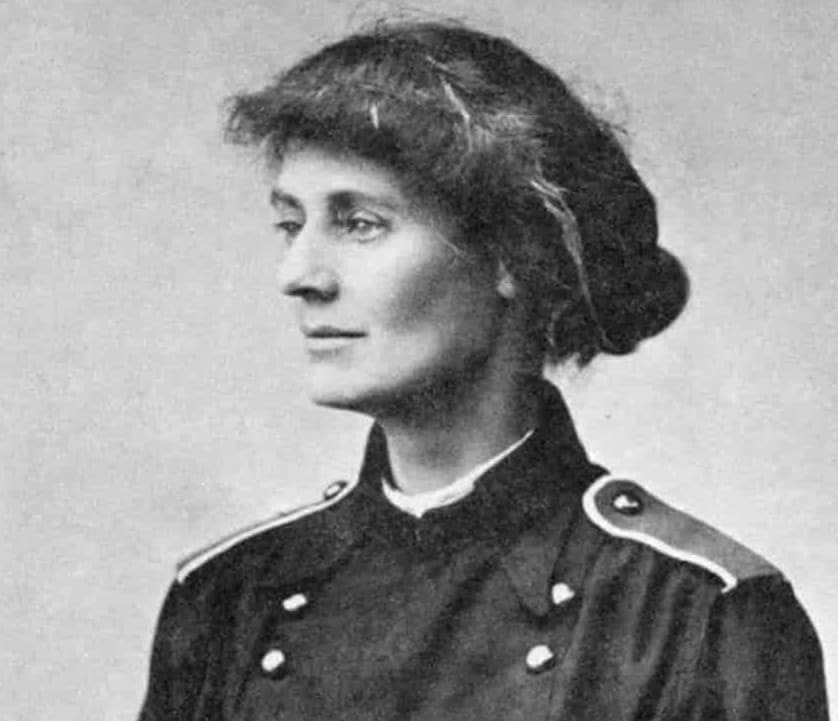 Although Constance had never known what it was like to suffer in her upbringing, she displayed great empathy throughout her life.
She likened with the humble working-class and even set up soup kitchens for those in need during the 'Dublin Lockout' of 1913.
6. A fearless fighter – 1916 Rising in Dublin
By 1916, Constance was a courageous fighter on the frontlines. She participated in 1916 Rising in Dublin. It is known that she shot a police officer dead at St Stephen's Green.
This was just one of many extreme measures she went to in her fight for social justice and one of the facts you probably didn't know about Constance Markievicz.
5. A prison fate – life imprisonment due to her gender
Although the British captured Constance following on from this, she – unlike her male counterparts – was sentenced to life imprisonment opposed to the death sentence, due to her gender.
It is said that when the English forces captured her, she declared, "I do wish your lot had the decency to shoot me".
4. A religious shift – from Protestant to Catholic
Believing that Constance would become a prison ringleader for the nationalist uprising, the British moved her to a prison in Aylesbury, England.
Another one of the facts you probably didn't know about Constance Markievicz is that she converted to the Catholic faith, demonstrating unity with those she was fighting alongside, during that time.
3. An Irish feminist – a woman of firsts
Constance was the first woman ever to be elected to British Parliament (1918), although she rejected the offer.
She was also the only woman to serve in the first Dáil Éireann. During 1919-1922 she was Ireland's Minister of Labour.
2. A humble death – among the poor
On 15 July 1927, Constance Markievicz died from appendicitis, only five weeks after being re-elected to the Dáil as a candidate from the Fianna Fáil party.
She died in a public hospital ward, "among the poor where she wanted to be". Éamon de Valera – another iconic Irish revolutionary – was at her side while she passed.
1. A local burial – Glasnevin Cemetery, Dublin
One of the last facts you probably didn't know about Constance Markievicz is that the Free State government refused her a state funeral, and Constance was laid to rest in Glasnevin Cemetery, in County Dublin.
Eamonn De Valera led the ceremony. Thousands of mourners from across the country attended the funeral and flowers blanketed her grave en masse.