Eabha is a very popular girl name in Ireland, which sometimes confuses non-Irish speakers. So, let us break down this name once and for all, with the meaning and pronunciation, explained.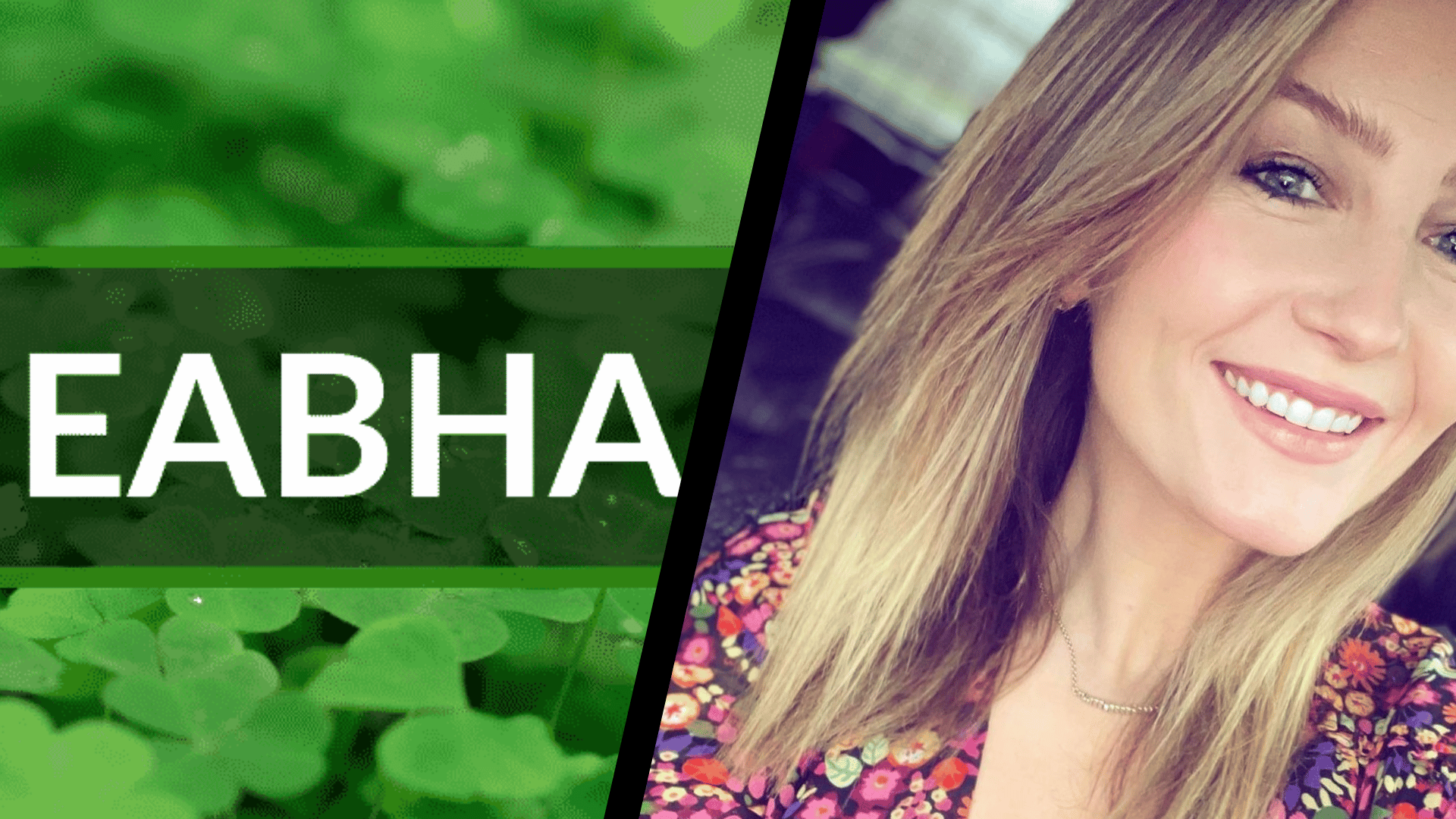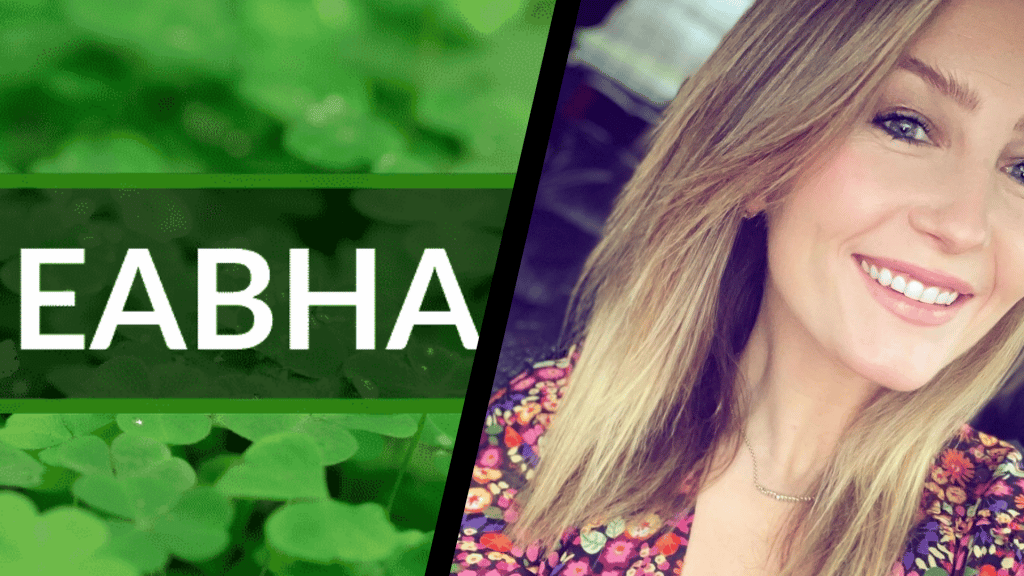 The name Eabha has taken on many variations over the years, but we will get more into that a little further on. First, we are excited to delve into the meaning, origin, and true pronunciation of this ever-popular Irish girl name.
Any Eabha out there, who uses the Irish form, will be familiar with having people commonly mispronounce and misspell it. So, we are here to break down this name and finally uncover the exact way this common Irish girl's name is correctly pronounced.
If your name is Eabha and you are over having people look confused whenever you spell your name, then be sure to pass on this vital information. Let's start by getting the fascinating backstory for the Irish name Eabha.
Meaning and origin – where it comes from
Eabha is an Irish girl's name, which is a variant of the popular girl's name Eve, a common name in both English and French. However, as the Irish language goes, this variation is spelt a little differently to suit the Irish alphabet.
If you are confused about how to pronounce this name, then we will explain this a little bit later, but first, let us get to the bottom of this beautiful Irish girl's given name.
Used mainly in the Irish language, this popular name has Hebrew origins, coming from the Hebrew name Eve. Still, the Irish version is quite rare around the world.
The meaning of the Irish name Eabha is a very beautiful and meaningful one, with 'life', 'source of life', 'mother of life', or simply 'to live' being some of the various meanings linked to Eabha.
This feminine name is growing in popularity, alongside its many variations, which exist worldwide in many cultures and languages.
Variations – different forms of this beautiful baby name
Although the name Eabha only really exists in Ireland, since it is the Irish name for Eve, within Ireland, it is becoming one of the most popular baby names for girls.
The name Eabha is closely related to names such as Eva, Ava, Evy, Aoife, Eeva, and Awa, which are common worldwide names.
Eabha may look a little scary, but if you think of it as the name Ava, you will be on the right path. The name Eabha can be found worldwide in various forms, so if your name is Eabha, it is closely related to the following variations.
In Finland, it is spelt as Eeva, Bulgaria as Eva and Russian as Yeva. In Latvia, it is Evita; Western Africa, Awa' and Eefje in Dutch.
The best thing about this name is that each country has made it its own. And, the same goes for the Irish version, Eabha, which is truly unique to Ireland.
Pronunciation – how to say it correctly
The spelling of the Irish name Eabha scares off many people who are confused as to how to pronounce these weird letter combinations.
When, in actual fact, this is a relatively simple name to say correctly once you understand how the Irish alphabet works.
In Irish, there is no letter 'v', so to get this sound, you must combine letters such as 'bh'. This can be seen with many names such as Dearbhla (DER-VLA), Sadhbh (SY-VE), and even Beibheann (BEV-IN), the Gaelic form of Bevin.
There are even a few Eabha's you might have heard of. So, let us take a look at a few of the most famous ladies who bear this wonderful Irish name.
Famous people with the name Eabha – people bearing the name Eabha
Eabha is now a very common name in Ireland, with a growth in popularity in recent years. Thus, a few famous people will bear this beautiful and unique name. Here is a few famous Eabhas that you may have heard of.
Eabha McMahon: This talented lady is an Irish singer and a former member of the popular group Celtic Woman. In 2020 she started to make music using the new spelling of her name Ava.
Eabha O' Mahony: She is an Irish footballer who plays for the Women's National League club Cork City. She also plays for the Republic of Ireland women's national team, and her position is as a defender.
Eabha O' Bolland: This woman was an Irish immigrant to the United States during the 1860s.
Notable mentions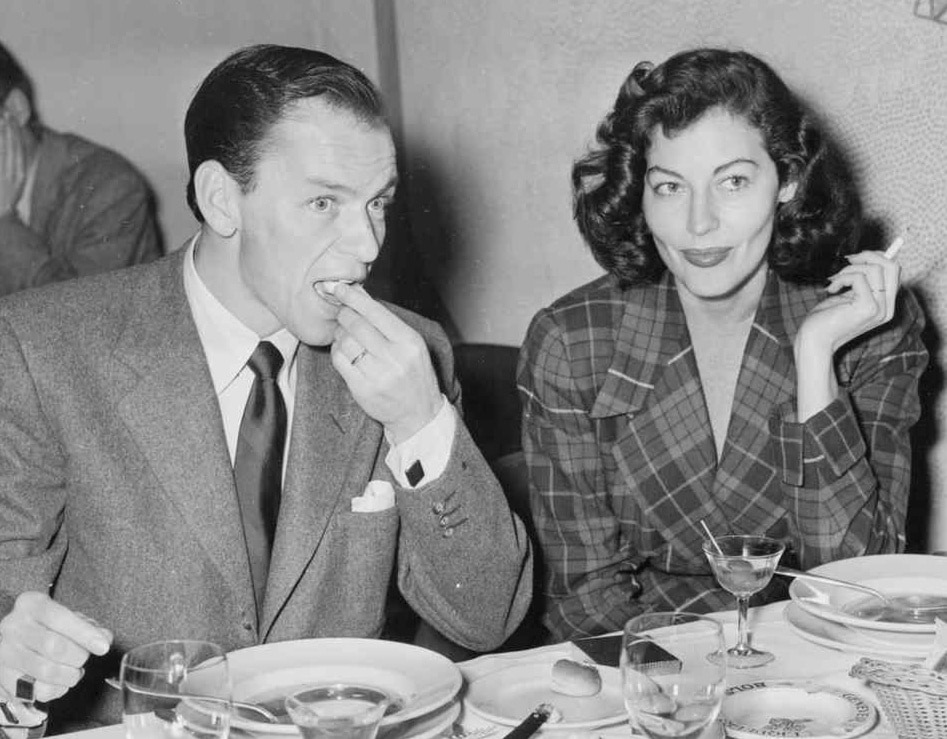 Éabha Rutledge: One of the famous people with the Gaelic form of this name is Dublin GAA player Éabha Rutledge.
Éabha Doorley: The daughter of two famous people, Julie Fowlis and Éamon Doorley, who are Scottish folk singers.
Ava Gardner: An American actress with the anglicised version of the popular baby name Eabha. She is one of the most famous people called Ava.
FAQs about the Irish name Eabha
What is the meaning of Eabha?
Eabha means 'life; but has a variety of other meanings such as'source of life', 'mother of life' and 'to live'.
How do you pronounce the Irish name Eabha?
Eabha is pronounced AY-VA, just like the name Ava.
What is the Irish for Ava?
The Irish form of Ava is Eabha.
Alas, we hope this has cleared things up regarding the Irish girl's name Eabha, which has been misspelt, mispronounced, and perhaps misunderstood for many years.
This beautiful name has a significant meaning and a fascinating history. It is a name that we can see sticking around for many years to come. So, if this is your name, be sure to wear it with pride.