The home of Guinness or the home of Supermacs; we compare two of Ireland's largest cities to see which one comes out on top.
Dublin and Galway, although both large cities, are very different from each other.
Dublin is situated on the east coast of the country facing the Irish Sea, and Galway is on the west coast by the Atlantic Ocean.
The noticeable differences don't stop there. Dublin City is a bustling city with a lot of the country's business being carried out there, and many Irish companies' headquarters are located in the city. However, some wonder if Dublin is safe.
On the other hand, Galway City has often been referred to as the cultural capital of Ireland and was named the European City of Culture for 2020.
Buskers line the streets, you can find vintage clothes shops around most corners, and, as NUIG, the university in Galway City, is only a ten-minute walk from the city centre, you'll find students everywhere.
So how can we settle this debate? By analysing both cities under fundamental categories like cost of living, weather, price of a pint…. very important categories.
So, if you're conflicted about whether a dip at the Forty Foot beats the Blackrock diving tower in Salthill or a night in Busker Brownes really is better than Coppers, we're here to help.
Dublin vs Galway, let the comparisons begin.
Weather – which city gets less rain?
As we all know, Ireland's climate is very familiar with the rain. As most people who have been to Galway City or live there know, it rains quite a lot (you can thank the city's neighbour, the Atlantic Ocean, for this).
If you're looking to start a business in Galway, sell umbrellas. Now, Dublin City is by no means Ibiza compared to Galway. It does also rain there, but it just doesn't seem to rain as much.
This is not one of the most noticeable differences between the two cities. So, when it comes to Dublin vs Galway weather, your choices are a lot of rain or not as much rain but still quite a lot of rain. Flight to Spain, anyone?
Cost of living – think of that bank account
Sadly, neither Dublin City nor Galway City are cheap places to live. Dublin is very expensive to live in, with the average current rent costing €1,693 per month for a one-bedroom apartment.
Luckily, Galway is a bit more reasonable, with the average rent coming in at €1,355 a month.
The cost of living isn't a pretty number either. For a single person living in Dublin, it's €902 a month, and in Galway, it's just below that at €840.
City living is not cheap; we can tell you that for free.
The last and most important Dublin vs Galway comparison in the category of cost of living is the price of a pint.
In Dublin, a pint of beer will set you back €5.70, and in Galway, it will cost you €5.35.
The numbers speak for themselves, but where would you prefer to spend your money, the capital or the cultural capital?
Things to see and do – there's something for everyone in these cities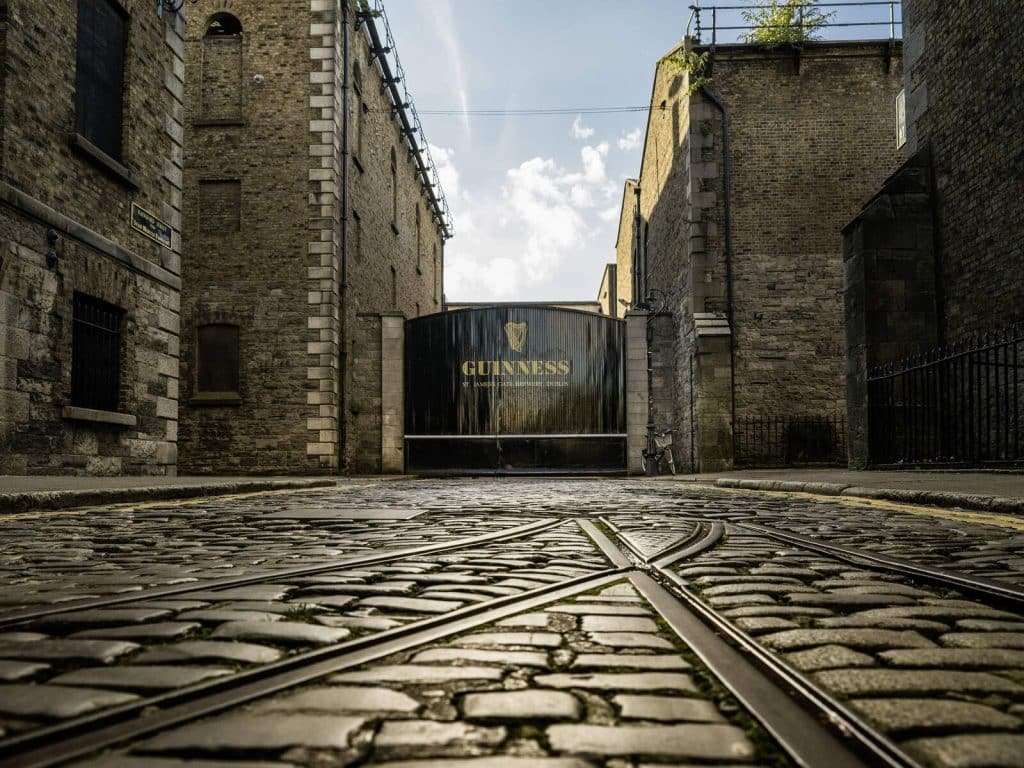 Where to begin? You will be spoilt for choice regarding things to do and see in both Dublin City and Galway City.
No matter what you're interested in, Dublin will have something for you and you can use the Dublin Pass to experience these or get involved with a walking tour. If you have a passion for history, you can visit fascinating places like the GPO, Dublin Castle, and Kilmainham Gaol.
Suppose you'd prefer something more modern, how about a trip to Dublin Zoo or experience the Guinness Storehouse?
If you are a sports fanatic, you can take in a match at either Croke Park or the Aviva Stadium or even just do the tour.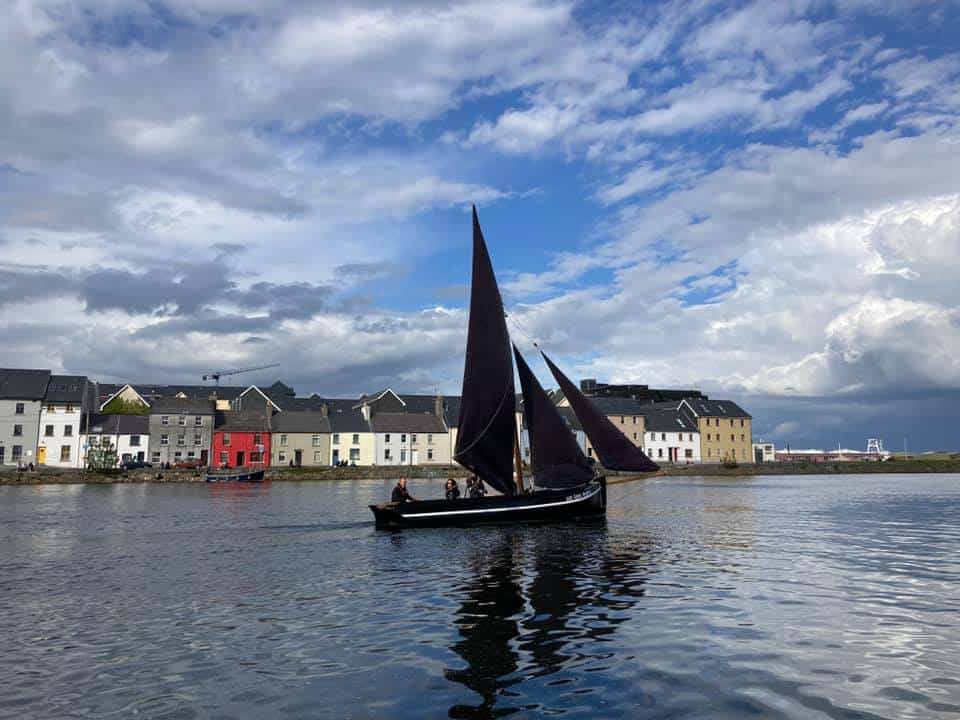 If you visit Galway, you can go see the Spanish Arch, Eyre Square, or Galway Cathedral, which are some of the best free things to do and see in Galway. There's always entertainment to be enjoyed on Shop Street, from buskers to magicians.
Galway is also one of the best places in Ireland to go and see the Christmas markets. Both cities offer a wide variety of things to do and see but what would you prefer to see?
Nightlife – time to party, but where?
If there's one thing Irish people do well, it's a night out. Dublin may be the centre of the country's business by day, but it turns into a buzzing party town by night.
With over 751 pubs between the city and county and numerous vibrant nightclubs, you'll never be stuck for a place to go.
If you want to visit Ireland's most famous pub district, head to Temple Bar. Or, if you fancy a boogie, check out Copper Face Jacks, Ireland's most famous nightclub and one of the best bars in Dublin for students.
If you like pubs and music, then Galway is calling out your name. Take a stroll down the well-known Shop Street and have your choice of pubs like The Front Door, The Quays, Busker Brownes, and many more.
You'll always find a trad session or live band playing in a pub in this city.
If you don't fancy paying for taxis, Galway is the place for you as the pubs and clubs are more or less all in the same area and are within walking distance from each other compared to Dublin, where they are scattered all around the city.
Whatever your preference, we can guarantee a good night in either of these cities.
Dublin vs Galway – our conclusion
So, when it comes to weighing up Ireland's capital against its cultural capital, there is much that can be said for both vibrant and buzzing cities.
Choosing where to live and visit depends entirely on what you're looking for out of your destination. For those who want a great balance between nature and city life, Galway will be the perfect option.
Meanwhile, those who want to fully embrace life in a modern Irish city will feel right at home in Dublin.
So, who is your winner in our comparison between two of Ireland's largest cities?
Other notable mentions
Beaches: Dublin has many beaches and swimming spots, such as the Forty Foot, the Vico Baths, and Malahide Beach. Meanwhile, Galway has Salthill with the Blackrock Diving Tower towards the end of the promenade, among many others.
Shopping: Grafton Street is the place to be if you feel like going on a shopping spree in Dublin, with brands such as Brown Thomas, Levi's, and Victoria's Secret along the street. If you're looking for some pre-loved outfits or vintage wear, Galway's shopping is your kind of style.
FAQs about Dublin vs Galway
Do you need a car around Dublin?
No, you don't as there is excellent public transport around the city. Traffic in Dublin can be notoriously difficult to navigate.
Is tap water safe to drink in Dublin?
Yes, it's very safe, and many Irish people drink it.
What language do they speak in Dublin and Galway?
Primarily English. There are a very small number of Irish speakers. Galway is similar but there is a larger proportion of Irish speakers in the west.
What are the closest airports to Galway?
Knock and Shannon airports are both approximately a one-hour drive from Galway.
Are there day tours to the Cliffs of Moher from Galway?
Yes, you can find them from Lally Tours, Healy Tours, and Galway Tour Company.
Where is a good place to go and listen to traditional Irish music in Galway?
A list of places to hear traditional Irish music can be found here.