Most Irish people will know that Ireland has — or thinks it has if you're from Cork — two capital cities. Dublin the official capital of the nation and Cork, which according to those living in the city, is as they say "the real capital Buoy."
In this feature, travel journalist Ger Leddin takes a slight 'tongue in cheek' look at the cultural, economic, sporting and infrastructural differences between our nation's two great cities. A sort of a Tale of Two Cities Buoy – if you get my drift.
1. Infrastructure
"The smell from the River Lee is wicked how does Father Matthew stick it? Here's up them all say the boys of Fairhill." Cork City Council has largely done its best over the years to introduce planning and environmental measures to rid the city of that particular aroma made famous by Corkonian poet Sean O' Callaghan.
However, both Dublin and Cork are situated on the estuaries of two great rivers, The Liffey and The Lee, and both cities take full advantage of their geographical locations. Both Dublin and Cork ports are thriving hubs of commerce, although Dublin with an annual total throughput of approximately thirty-six million tonnes a year does put it ahead of Cork which handles approximately ten million.
Both cities have international airports, with Dublin being the larger but Cork is well served by its own.
2. Sport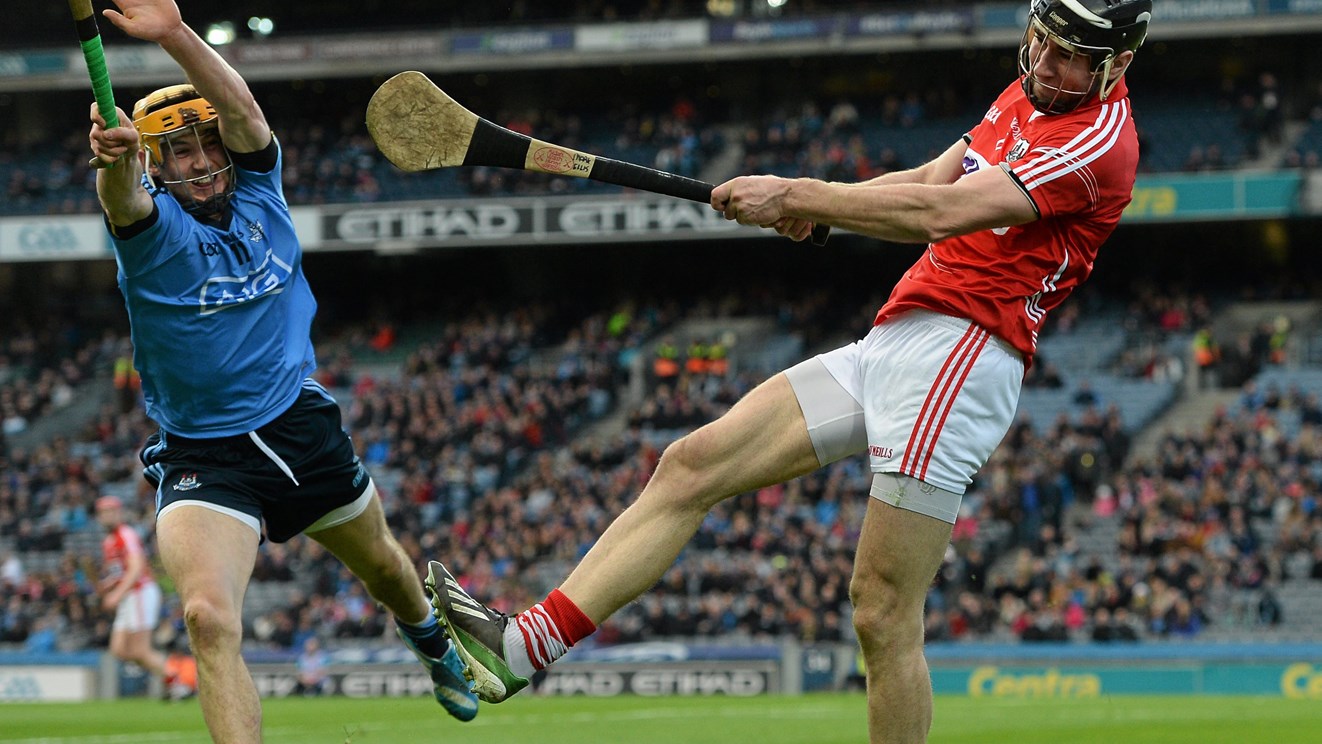 There is an old joke which goes something like this. Dublin was playing Cork in a GAA final in Croke Park — interestingly named after Archbishop Thomas Croke, a Corkman — one Dublin supporter found himself alone and surrounded by Cork supporters. Just before the end of the first half he grew tired and annoyed at the constant shouts of "c'mon the Rebel County and up the rebels. His patience ran out, then turning to the Corkonians beside and around him cried loudly, "will you shut up, you only ever had one rebel and you lot shot him." They take the Michael Collins thing seriously in the Rebel County.
Sport has always been a contentious issue between the two cities. Dublin has always shown mastery in football winning the All Ireland title a total of twenty-seven times to Cork's seven. However, these statistics are reversed when it comes to hurling, in which Cork has won a staggering thirty times compared to Dublin's six.
3. Shopping
Both cities are fairly neck and neck when it comes to shopping. Dublin has its main shopping area at and around Grafton Street whereas in Cork you have Patrick's Street (known colloquially as Pana.) While Dublin's shopping streets would have the greatest footfall you have to hand it to Cork's famous indoor English Market who pulled off a tremendous publicity coup when the Queen of England was enticed to visit there during her May 2011 visit to Ireland.
4. Food and Drink
I suppose for the average pint drinker when you speak of the dark stuff you are probably speaking about Guinness. Brewed in St. James's Gate Brewery since 1725 and it accounts for twenty-five percent of beer sales in Ireland. But if you live in the southern capital your tipple of choice will more than likely be Murphy's, an equally fine stout. While Murphy's can only claim a mere five percent of the Irish stout market it can claim a whopping twenty-eight percent in its native Cork.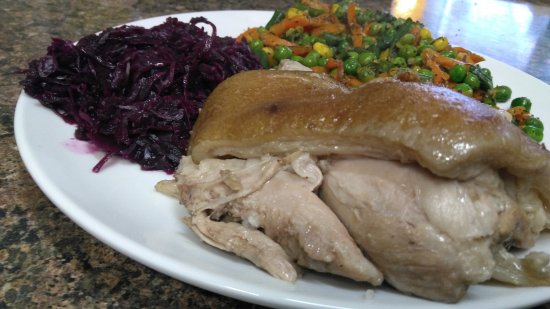 When it comes to food, both cities have their traditional favourites, crubeens, boiled pig's feet, in Cork and coddle, a stew made from left-over sausages in Dublin's Fair City. While these traditional dishes have — in this writer's opinion — thankfully faded somewhat into folklore, you will still find some stalwart gourmets in both cities who still partake.
5. Culture
The Gate, Olympia and Gaiety not to mention the relative newcomer The Bord Gáis Energy Theatre, are all synonymous with the nation's greatest theatrical performances all, of course, situated a few blocks from each other in Dublin. However, Cork also has a proud history and a keen interest in both promoting and supporting the theatre. The Everyman Theatre in Cork has been hosting theatre for one-hundred and twenty-one years and along with Cork's Opera House which dates back to 1852 both these venues, along with some others have done their bit in providing Cork's citizenry with ample and fine entertainment.
Cork and Dublin have their particular iconic popular heroes. Dublin has, of course, Phil Lynott whose statue can be found just off Grafton Street. But when the legendary Jimmy Hendricks was asked what it felt like to be the world's best rock guitarist he replied "I don't know ask Rory Gallagher." referring to the Cork-born musician.
6. Night Life
Both cities are fairly evenly matched when it comes to nightlife. Although Cork doesn't have a Copper face Jacks it does compete well when it comes to interesting nightclubs, The Voodoo Rooms in Oliver Plunket Street and The Palace in Mc Curtin Street to name just two of the many.
7. Cost of Living
Now we get down to the nitty-gritty, the cost of living in either city. According to cost of living comparison websites, it's far cheaper to live by Lee than by The Liffey.
Assuming you are renting accommodation in either city you would need €4,719.96 to maintain the same standard of life in Dublin as you could in Cork for €3,800.00.
Consumer prices for rent are recognised as being twenty-five higher in Dublin than for similar sized properties in Cork, and the difference doesn't stop there. A meal out in Dublin would cost you a whacking great sixteen percent more than in Cork. When rounded off your weekly wage packet in the southern city will go about twenty percent further than in Dublin.
Well there you have it, two cities both with there pros and cons and I suppose when considering the differences in population, Dublin with 1,024,027 and Cork with 190,384 both cities thriving. Where would you choose to live? Well that's a hard one, isn't it?