Start the car! We've put together the ultimate itinerary for a five-day road trip from Dublin to Derry.
Ireland is a small island country peppered with castle ruins, prehistoric tombs, cultural sites, and pastoral settings that are postcard-worthy to no end.
It's no surprise, then, that Ireland is such a popular destination for road trippers and backpackers. Feel like hitting the road and seeing some amazing sights? Drive from Dublin to Derry in five days with this epic road trip itinerary.
Day 1: Dublin
On the first day of your road trip, enjoy the capital city of Dublin. While we always suggest at least 3 days in Dublin, 24 hours is just enough to soak up its electric atmosphere.
For coffee and a breakfast snack, check out Shoe Lane on Tara Street. Post-feed, check out the Guinness Storehouse (and learn how to pull a pint), wander the grounds at Trinity College, or learn some local history with a Viking Splash Tour.
Top lunchtime spots include The Pepper Pot in Powerscourt (also great for people-watching) and Cornucopia for vegans and veggies.
In the evening, be sure to grab a Guinness in Temple Bar, and if you're looking for a quality feed, try out The Vintage Kitchen.
There are tonnes of affordable hostels in the city, but if you want to live it up check out exclusive Marker hotel.
Day 2: Dublin > Newgrange > Kells (approx. 85 minutes total)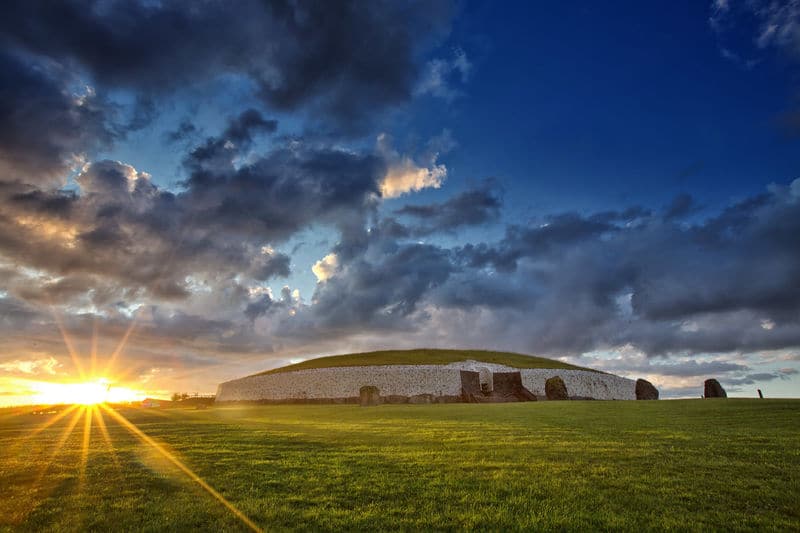 On day two of your five-day Dublin to Derry road trip, hit the road en route to Newgrange.
This makes for a fantastic start to your road trip adventure and is less than an hour from Dublin city.
Brú na Bóinne Visitor Centre is a gateway into Ireland's ancient past; it is here that Newgrange, a prehistoric monument, stands. This tomb is older than the Egyptian pyramids or Stonehenge in Britain and dates back to 3200 BC.
After you've learned a little about Ireland's ancient past, hop back in the car and take a short drive (approx. 35 minutes) to Kells. This remote heritage village offers sleepy country vibes and is a perfect contrast to the bustling city.
Stay at the Headfort Arms Hotel in Kells, a comfortable and affordable, family-run hotel, and indulge in one of the many traditional pubs the town has to offer.
Day 3: Kells > Mourne Mountains > Newcastle (approx. 120 minutes total)
After enjoying a home-style breakfast in your accommodation of choice, take to the turf and head into Northern Ireland in the direction of the Mourne Mountains.
Art Bar Funkel is a quirky little spot you can stop off at in Newry if you're feeling peckish or skipped breakfast.
Post-feed, hit up the Mourne Mountains. With endless adventure on offer across this range of peaks and valleys, hikes, trails, lakes and vistas, there'll be something to suit any level of adventurer.
After breaking a sweat, drive on to the nearby resort town of Newcastle. This is the perfect place to spend the night, and we suggest you check out The French Quarter for an intimate dinner or Peace & Loaf if you're looking for something a little more upmarket.
Stay at Slieve Donard if you're channelling luxury vibes or Amble in B&B for a more affordable stay.
Day 4: Newcastle > Belfast (approx. 60 minutes total)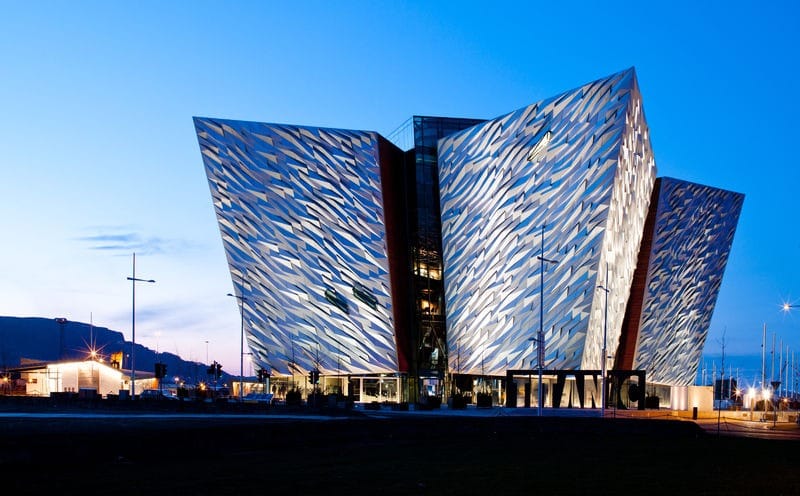 On day four, head North to Belfast; this short drive, of only about an hour, will open up once again, to a cityscape.
As the Northern capital, there are tonnes of things to do! We suggest you brunch at The National Grande Café and enjoy a tour of Crumlin Road Gaol, which is one of the best things to do in Belfast. Make sure to experience the Titanic Belfast museum and squeeze in a Black Cab Tour if you have time.
Dinnertime calls for Coppi in the Cathedral Quarter, followed by a pub crawl of the surrounding area. Stay at the Flint if you want to keep it cool, but if you're on a budget, Vagabonds Belfast is a solid shout.
Day 5: Belfast > Derry (approx. 90 minutes total)
On the last day of your five-day Dublin to Derry road trip, you'll have a short 90 minutes to drive from A to B.
Derry is a beacon of opportunity for adventure, amazement, and natural wonder. Make sure to (quite literally) stop and smell the roses!
Primrose is a proper spot for a lunch feed and afterwards check out top attractions such as Derry City Walls, The Tower Museum, and St Columb's Cathedral.
Derry has also been used as a filming location for the HBO hit TV series Game of Thrones on many occasions, and visitors to the Northern county can go film-location hunting too.
Quaywest Wine Bar & Restaurant is considered one of the best restaurants in the city, and the Bridge B&B is a great (and affordable) place to rest your head. Want to up the ante? Try out the five-star Shipquay Hotel.