Open House festival offers visitors a rare chance to see inside some of the city's most prestigious buildings.
Have you ever walked past an old building and longed to see what it looks like on the inside? Open House Dublin festival allows you to peek inside some of Dublin's most prestigious buildings, and want to hear better news? It's all free.
The Open House festival runs from 15-17 October, and tickets went live this week. While tickets are all free, booking is essential, so check out their websites and book in early to avoid disappointment.
The festival celebrates both old and new architecture across the city of Dublin. It will host over 100 free tours throughout the weekend. Tours will be hosted both in-person and online, making it a very accessible festival for all interested.
Top picks­ – tours that caught our eye
Our top pick is the roof tour of the iconic Saint Patrick's Cathedral. The building dates back to 1220, with extensive roof work being done in recent years. The tour will allow you to see the national icon from a perspective not often visited by tourists.
Other tours include the Guinness Storehouse, Freemason's Hall, and Marsh's Library (Ireland's first-ever public library).
You can also look inside Abbey Theatre (Ireland's National Theatre). This is to name but a few of the fantastic free events available to the public.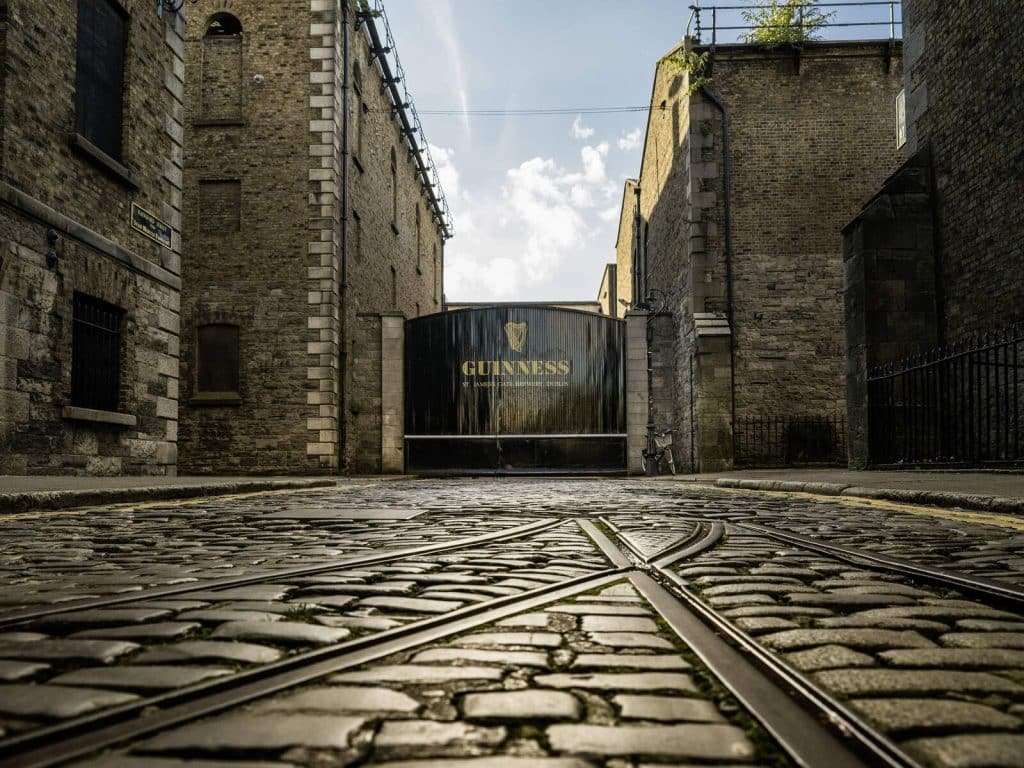 There are even personal home tours of apartments and houses throughout the city for those extra inquisitive folk out there (us). The Dublin festival offers tours a look inside some of the city's most prestigious buildings.
As well as building tours, there will be boat tours, bike tours, walking tours, and even running tours hosted throughout the weekend. Tickets are flying out the door, so don't delay in booking.
Child-friendly events – there's even things for kids
There are a variety of child-friendly workshops on offer throughout the weekend. Activities such as imaginative drawing workshops and artistic house design classes really grabbed our interest.
There's also an exciting tour of the National Gallery that is hosted completely blindfolded, that is suitable for children and their guardians.
This tour invites parents and their little ones to explore using their senses of touch, smell, and sound and provides a unique way to experience our national culture.
Don't delay in booking – tickets are going fast
To reiterate, although all events are entirely free, you must book tickets for the Dublin festival giving tourists a look inside the city's most prestigious buildings.
Tickets are flying out the door, so make sure to book as soon as possible to avoid disappointment.
The festival is a unique way to explore Ireland's capital city, exploring areas often overlooked. We can't wait to get a look inside some of the buildings showcased over the weekend.
Those concerned about social distancing have nothing to worry about, as Open House Dublin have said they will be maintaining all regulations across all events throughout the weekend.
If you are still unsure, there are still many online tours, talks, and even films to watch over the weekend. These also require booking. So make sure to book early if you want to feed your curiosity and be a tourist from the comfort of your own home.
We can't wait to get nosey inside some of Dublin's most iconic buildings. And we're sure you feel the same way!
Check out the website for tickets and information here.