Dublin's fair city can be visited on a budget, and we are here to show you exactly how to do it with our Dublin budget tips.
If you think travelling to Dublin on a budget is not possible, then think again.
We have the ultimate list for those who dream of strolling down bustling Grafton Street, experiencing the vibes of Temple Bar, and even visiting some of the best museums in the city, all without breaking the bank.
While Dublin may be an expensive city to live in and visit, you can make the most of your time in the capital if you plan and budget accordingly and limit your travel costs.
So, without further ado, let us guide you towards your trip to Dublin's fair city, with ten ways to save money in the capital, other than buying a Dublin Pass.
10. Opt for the Dublin Pass – for those with a packed itinerary
If you want to see as much as possible while in Dublin, you can save yourself an absolute fortune by purchasing the Dublin Pass. This costs €69 for adults and €39 for children for one day and €115 for adults and €69 for children for five days.
This is perfect if you plan to visit many costly attractions such as The Guinness Storehouse, The EPIC Museum, or the Jameson Distillery, all of which will add up fairly quickly.
9. Go hiking – get into nature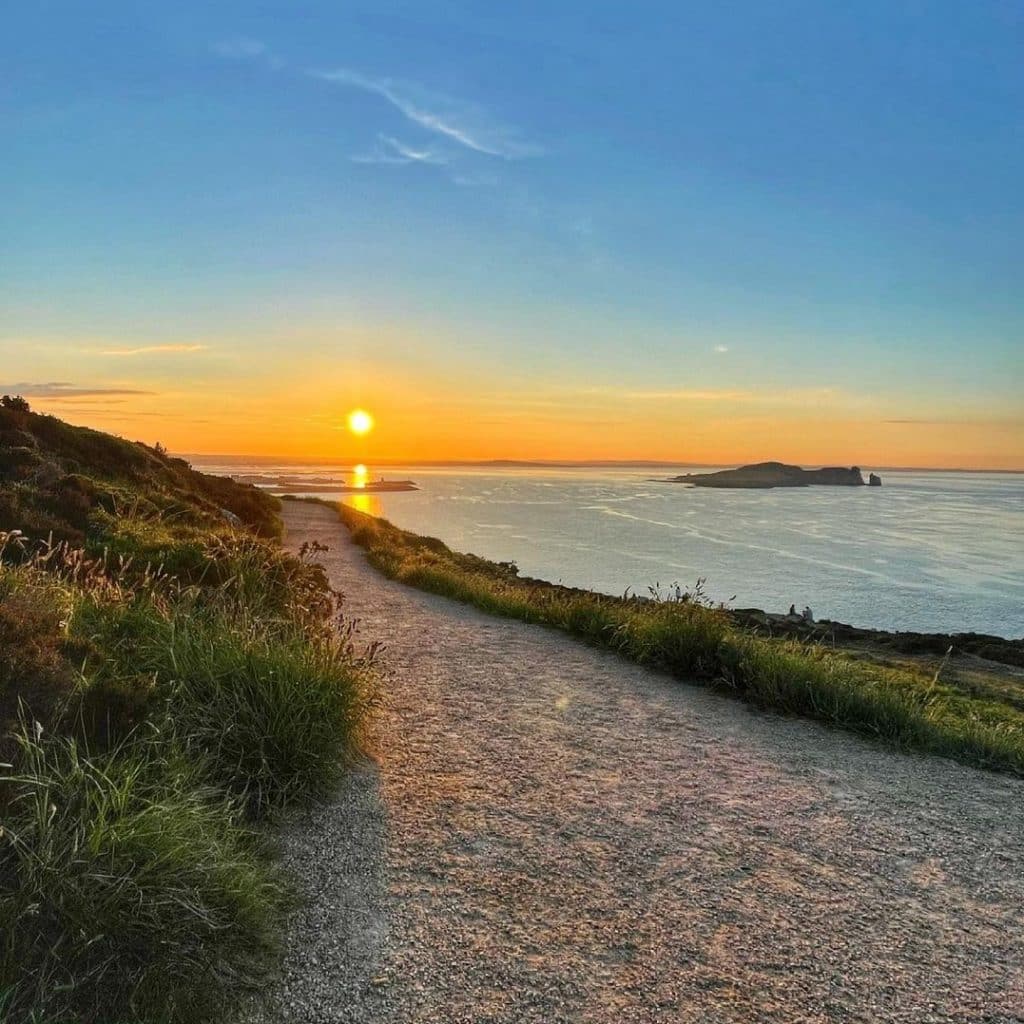 Dublin, the Irish capital, is not a big city and neither are its surroundings. So, why not get the walking shoes on and take the LUAS tram, the DART, or Dublin Bus to a coastal town for a nice hike?
Popular hiking areas include the Bray to Greystones coastal walk and the Howth Cliff Walk, both of which offer unsurpassed, panoramic views at no cost but the transport there.
8. Free city attractions – see it all on a budget
If you fancy visiting the capital city's attractions, it is worth knowing which ones are free and prioritising accordingly to save a few euros. Mastering this is one of the best Dublin Budget Tips.
Free attractions include St Stephens Green, Phoenix Park, National Botanic Gardens, Iveagh Gardens, city monuments such as the G.P.O. on O'Connell Street, and all OPW sites on the first Wednesday of every month.
These are all within walking distance in the compact city centre, making this one of the most useful Dublin budget tips.
7. Drink where the locals drink – head for the budget-friendly bars
Or, should we say, drink where the students drink? Dublin has incredible nightlife but beat the tourist prices of Temple Bar and make your way to Harcourt Street where you will find great prices and special deals.
The best of the lot would be pubs and bars such as Dicey's Garden, Cassidy's Bar, and the quirky The Bernard Shaw – home to a cheap pint and an artsy vibe. You can thank us later!
Address: Dicey's Garden, 21-25 Harcourt St, Saint Kevin's, Dublin 2, D02 YF24
Address: Cassidy's, 27 Westmoreland St, Dublin, D02 PX77, Ireland
Address: The Bernard Shaw, Cross Guns Bridge, Drumcondra, Dublin 9, D09 XW44, Ireland
6. Budget accommodation – save on accommodation costs
Visiting Dublin on a budget does not mean that you need to miss out on proper digs. In fact, Dublin has some great budget hotels, quality hostels, and B&Bs to choose from. So, you can save on accommodation costs and it can be a cheap city.
The further outside of the city you stay, the cheaper and nicer the hotel will be. Plus, if you book for weekdays rather than the weekend, you will save a lot of money.
For some example deals, see here.
5. Early bird menu/meal deals – eat like royalty without the cost
Dublin is known to have some top-end fancy restaurants, with Michelin stars and then some. Still, you can eat to your heart's content at many spots around the city centre without splashing out.
So, be sure to look out for the popular early bird menus, which cost a set amount for either a two or three-course meal within a certain time.
4. Free museums to visit – learn as you go
If you are an avid museum-goer, you are in luck. Dublin city has a range of museums with free admission that will make your trip to the capital worthwhile.
These include the National Archeology Museum, The National Museum of Decorative Arts and History, The Irish Museum of Modern Art (always free, but the payable exhibitions are also free on Tuesdays), The National Gallery of Ireland, and the Chester Beatty Library.
The National Museum of Ireland is well-worth a visit while in the city. Plus, the fact that it's free makes it one of the best things to do in Dublin!
3. Travel off-season – one of the best Dublin Budget Tips
Like anywhere in the world, the peak season is always the most expensive and can be the time when things get booked up fast, not leaving you with many options. So, if it is possible try to travel in the off-season or shoulder season.
Furthermore, weekdays are often cheaper than weekends for accommodation and booking well in advance can save you beer money. Hit the shopping streets around this time and also look out for student discounts and special offers.
2. Get yourself a leap card – travel more and pay less
If you know you will be exploring a lot of the city and surroundings, then do yourself a favour and get yourself a visitor leap card to avail of cheaper and unlimited travel around Dublin.
You can opt for a leap card ranging from one day (€10) to seven days (€40), which will give you unlimited access to all transport services in Dublin, including your return trip to and from Dublin Airport, so be sure to get one as you arrive.
1. Free walking tours – walking through Dublin on a budget
Like many European cities, Dublin hosts some amazing walking tours, which cost absolutely nothing (a tip is at your discretion).
These tours take you to all the major sights in the city, giving you the history, local knowledge, and tips for your trip along the way – as well as getting those steps in.
Free tours will cover some of Dublin's most hidden gems, as well as some of the city's most historic sites, such as Dublin Castle and Christ Church Cathedral.
There are also Hop-on Hop-off sightseeing tours, which can be a faster way to get around!
Other notable mentions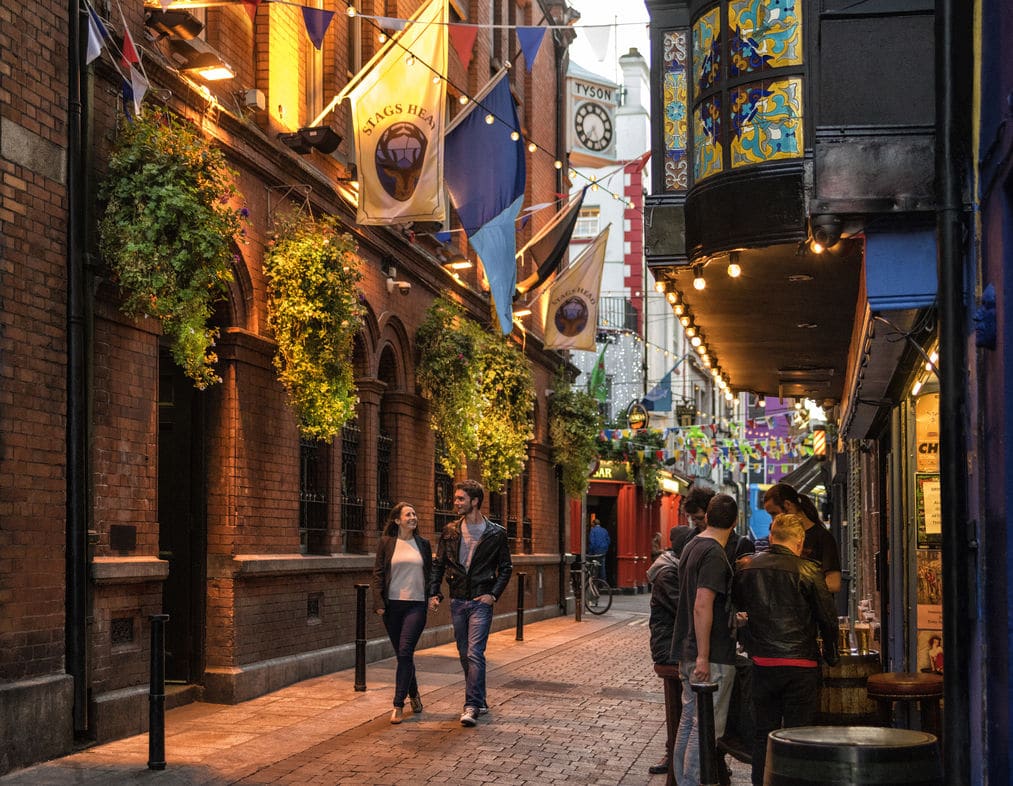 Explore Temple Bar: Temple Bar is, of course, an area to discover. So, be sure to explore the narrow-cobbled streets. However, to save money, avoid bars and restaurants here. It is not far from O'Connell Street.
Visit the President's house: Aras an Uachtarain in Phoenix Park is where our president lives and free tours are available every Saturday morning.
Have a chipper: Leo Burdocks is the most famous chipper in Dublin, so be sure to grab the offer of the day here.
Rent a bike/scooter: Available throughout the city, this is a cheap and efficient way to explore to your heart's content without using your credit card too much.
FAQs about Dublin Budget Tips
What does a trip to Dublin cost?
A budget trip to Dublin can cost as low as €100 per day including low-cost accommodation, food and transport at reasonable prices.
Is Dublin a cheap place to visit?
If you follow these tips, yes it can be a cheap trip. Make sure to avoid the dear prices and avail of the budget-friendly services the city has to offer to avoid additional cost.
What is the cheapest area to live in Dublin?
Drumcondra in Dublin 9 is the most affordable district to live in. To familiarise, this is where Croke Park is, the headquarters of the GAA in Ireland.
What are some of the most iconic places in Dublin city centre?
Amongst others, you have O'Connell Street, Grafton Street, and Trinity College, which has one of the best art galleries in Dublin.
Are there other things to do in Dublin city?
Yes. If you have availed of the cheap flights or have come via Aer Lingus, make sure to visit Kilmainham Gaol for a tour of Ireland's most famous prison.