Darragh is a common boy's name in Ireland, so let us tell you a little more about this traditional name, including the meaning and true pronunciation.
The name Darragh is an extremely popular name not only in Ireland but all over the world, and although it has traditionally been an Irish boy's name, it is now on-trend as a popular girl's given name too.
This name has a lot of meaning and history behind it, some of which many Darraghs out there remain blissfully unaware of, but as well as this, the name Darragh is yet another Irish name that gets commonly mispronounced, so let us clear that up.
For any Darragh that has ventured abroad, and has had to endure several bizarre variations of their name, do not worry, we are here to set the record straight.
We're going to discuss the meaning, origin and correct pronunciation of this common Irish boy's name. Let's learn a little more, shall we?
Meaning and origin – the history behind the name Darragh
The name Darragh is a name of Irish origin, and although it is a popular Irish given name in Ireland, it is in fact, derived from the Irish surname Darrah.
The name is also linked to the old Irish word 'Doire', which means 'dark oak' and is also the Irish word for Derry.
It also has links to the old Irish name Daire, which is pronounced the same as Darragh. It means 'fruitful or fertile' and is popular as an Irish first boy's name, girl's name and last name.
When it comes to Irish mythology, the Irish name Darragh has some strong connections, and according to Celtic legend and myth, Darragh meant Dagda, who was the god of the underworld.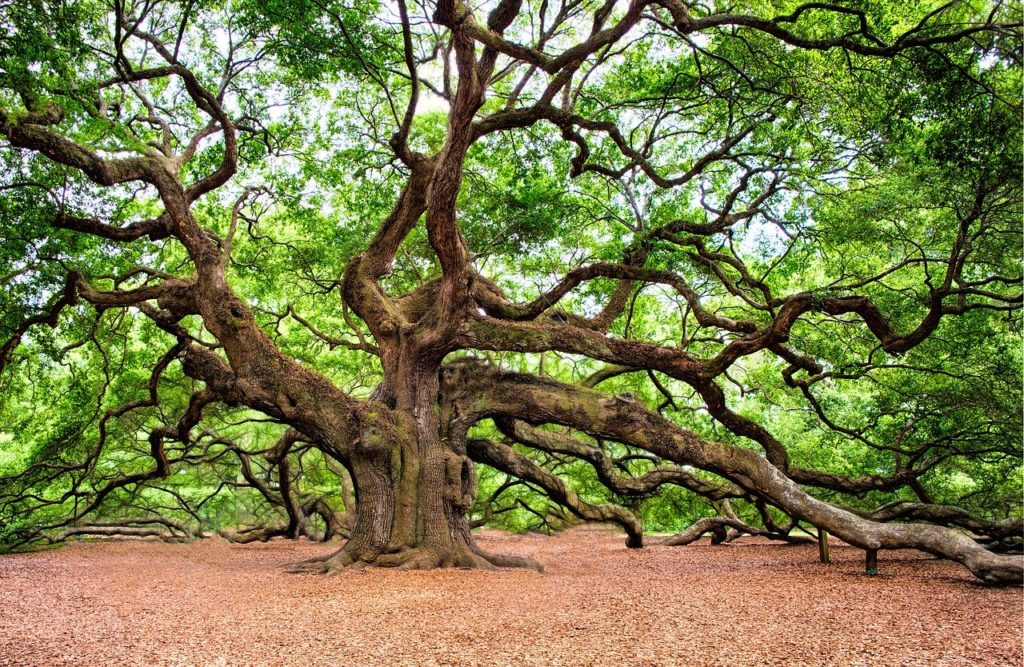 The names Darragh, Dara and Daire are all prominent in the Celtic, Persian and Jewish worlds.
The name Dara is one of the first presented in the Old Testament in a line that reads 'And the sons of Zerah, Zimri, and Ethan and Heman and Calcol, and Dara: five of them in all.'
Daire, which is the original form of Darragh in Irish, means 'wood of oak trees'. It can be compared to the American name forest, which means the same thing.
The version 'Darragh' is the third variant of the name, with the original being Dara, and this name has been said to be in existence in Ireland for over 1200 years, having been mentioned in an Irish tale about Celtic warriors in the first century AD.
Pronunciation and variations – it's all in a name
Although we might all agree that Darragh is not one of the trickiest Irish names out there, it is regarded as quite a simple name in Ireland compared to the sometimes-confusing names like Tadhg or Diarmuid.
However, this does not mean that it is easy for everyone as it has a variety of spellings. Non-Irish speakers tend to find this name extremely hard and confusing.
Especially when it comes to the pronunciation, not knowing that the g is silent – welcome to the Irish language.
While Darragh is pronounced as if it were spelt Dara, the original spelling certainly puts people off, and we don't blame them.
In Irish, there are many letters which are 'silent', and that is very tricky to explain to people, so it is no wonder that bearers of the name Darragh have opted to change the spelling of their name, especially if travelling abroad.
Of course, with the hardships of mispronunciation come the variations and alternative spellings of the name. After all, life is just easier when you don't have to explain or correct people every time you introduce yourself.
Darragh, these days, can be found spelt as Daire, Dara, and Daragh. Dara is often the feminine form. Other alternate spellings include Darra and Darrah. Also, it is not uncommon to see placenames around the world that go by these variations too.
Placenames that derive from the name Darragh can be found in Ireland, Australia and the USA, to name but a few.
The name is taking off around the world and is becoming popular with new parents looking for unique baby boy or girl names. We can see this trend continuing.
Famous Darragh's
With Darragh being an ever-popular name, there would inevitably be a few famous Darraghs that have become quite well known, shining a light on this common Irish name even more, so let us see how many you recognise.
Dara O'Briain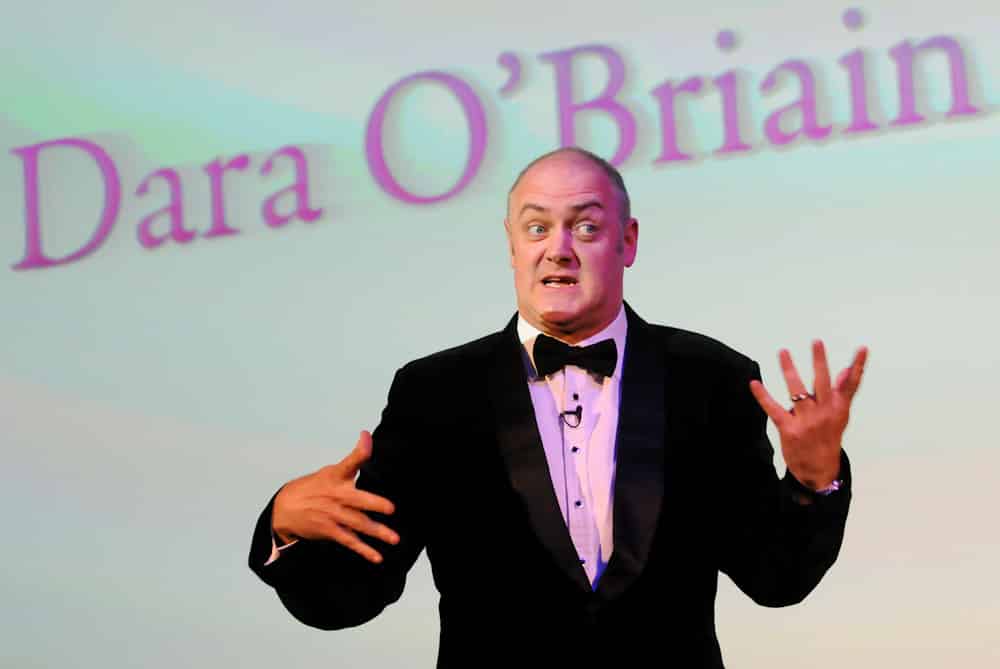 This Irish stand-up comedian is one of the most famous bearers of this name, even if he does use an alternative spelling.
He is perhaps best known for presenting Mock the Week and other shows such as Blockbusters and Robot Wars.
Darragh Ennis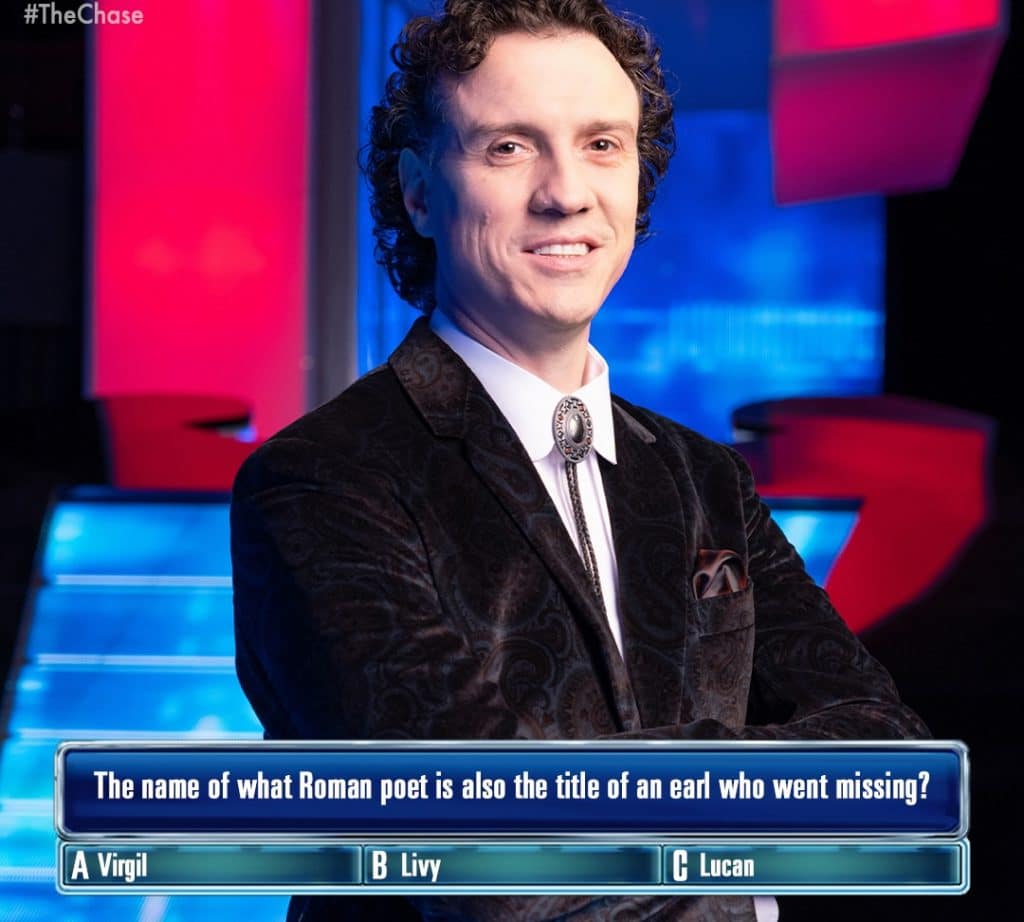 TV fans will recognise this famous Darragh as being one of the chasers in the popular ITV show The Chase. He is the newest chaser, having joined in 2020.
Darragh Ennis is a postdoctoral researcher at the prestigious University of Oxford. As per the show, his chaser name is Darragh 'The Menace' Ennis.
Patch Darragh
Patch Darragh is an American actor with an extensive list of TV and movie credentials. He is perhaps best known for his role as Ray in the hit series Succession.
Other movies he has featured in include Cam, Everything Sucks, Brittany Runs a Marathon and The Glass Menagerie.
Notable mentions
Darragh O'Brien: An Irish Fianna Fail politician.
Darragh O' Se: An Irish former Gaelic footballer who hails from Country Kerry.
Darragh Mortell: This Welsh actor, writer and director has starred in shows such as The Bill, The Story of Tracy Beaker and Hollyoaks Later.
Mike Dara: Mika Dara is a Canadian actor born and raised in Toronto.
Darragh Kenny: An Irish equestrian from County Offaly.
Darragh Maguire: Darragh Maguire is an Irish footballer who once played for Celtic FC.
Dara Devaney: Dara Devaney is an Irish actor best known for The Drowning and Dominion Creek.
Darragh Leader: An Irish rugby player. He is a former Irish rugby union player.
Adam Darragh: Adam Darragh is an Australian basketball player.
A.S. Darragh: A ship for people emigrating from Ireland to America.
FAQs about the name Darragh
What is Darragh in Irish?
Darragh in Gaelic form is Daire in Irish.
How do you pronounce Darragh?
The 'g' in Darragh is silent, so this name is pronounced DA-RA.
How old is the name Darragh?
Darragh is linked to Dara, a name which has been traced back to the Old Testament and has been in existence in Ireland since the first century AD. It is now a popular Irish baby name.
So, we hope we have cleared up the true pronunciation of this relatively straightforward Irish boy's name while giving you an insight into the fascinating history and meaning behind the name.