The daily costs to visit Dublin, Ireland, can vary wildly depending on your budget and what you're hoping to experience, but if you plan it right, you will make the most of your stay in the Irish capital.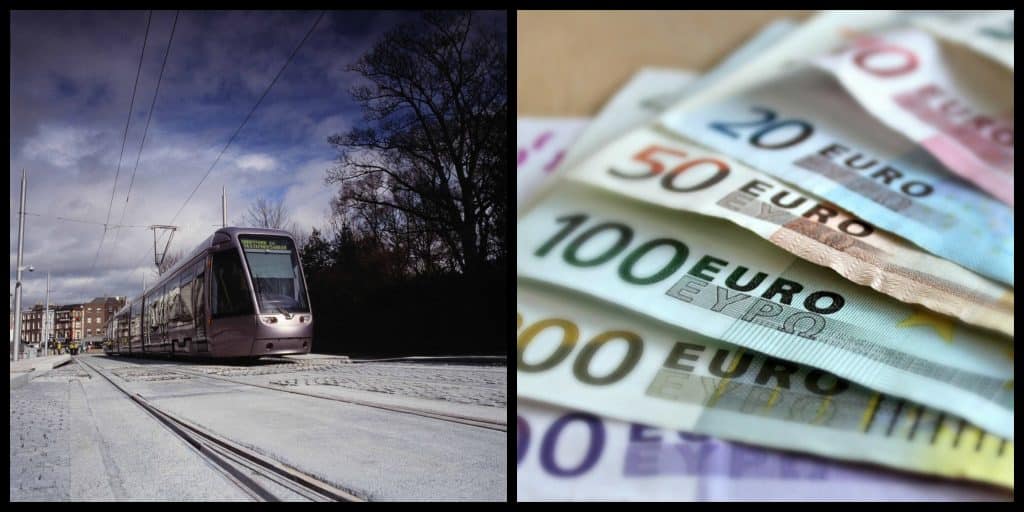 If it's the best of fine dining and luxury hotels you're after, Dublin can be an extremely expensive city to visit so it can be an idea to consider some workaway alternatives – however, there are ways to cut costs and keep your trip more pocket-friendly. Here is our guide to how to budget for your city break in the Irish capital.
Accommodation – where to stay in Dublin
If you're on a tight budget and wondering where to stay in Dublin that is safe, staying midweek in a shared hostel dorm will be your best option. At the time of writing, this will set you back about 14-18 euro per night for a well-rated city centre hostel.
Most of these options will include a basic buffet breakfast of toast, pastries and cereal – and while there are nicer ways to have your morning meal in the big city, this is a cost-effective start to the day.
Many Couchsurfing hosts are also listed in Dublin, who offer free accommodation to tourists in exchange for hanging out and learning about different cultures. Bear in mind, Dublin is an extremely popular city, and these hosts are in very high demand – get in contact as early as possible for the best chance of securing a free bed.
If sharing isn't really your thing, consider a hotel on the outskirts of the city with good transport links. Hotels close to LUAS or DART stops will all provide you with a direct tram or train straight to the city centre – but be sure to factor the cost of transport into your budget.
In terms of accommodation, budget-friendly daily costs to visit Dublin, Ireland, will range from free to about 80 euro depending on which of these options you prefer.
Transport – getting around the capital
For a short city break in Dublin, the Leap Visitor Card is always a good option for keeping transport costs low. At the time of writing, the card costs 19.50 euro for three days of unlimited travel, beginning at your first use. The card can be used on all Dublin buses, LUAS lines (trams), and DART (train) short hop journeys.
If you avoid using taxis, purchasing the Leap Visitor Card for a three-day stay would mean that your daily costs to visit Dublin, Ireland in terms of transport comes in 6.50 euro per day – a steal!
Attractions and activities – what to do when here
Many of the museums and galleries in Dublin are free to enter, so even a tourist on the tightest budget can enjoy plenty of culture when visiting. There are several free walking tours on offer daily around the city that you can avail of – it is good manners to tip your guide if you are at all able to.
Many of the larger tourist attractions do have a significant entry fee. At the time of writing, the Guinness Storehouse is 19.50 euro to enter (this does include a pint of Guinness), and Kilmainham Gaol is 8 euro, to give just two examples. It is worth noting that booking online in advance and carrying a student card can significantly reduce ticket costs for many major city attractions.
If you chose to go to one major paid attraction on each day of a three day trip, your daily costs to visit Dublin, Ireland for activities would come in at about 14 euro.
Food – fuelling your city break
Eating can be expensive in Dublin. To cut costs hugely, choose accommodation with kitchen facilities to cook your own meals. If this isn't an option and you are on a tight budget, look for convenience stores with hot deli counters – Centra and Spar are always solid options. Here you can have a breakfast roll or chicken fillet roll (two of the more guilt-inducing Irish delicacies) for around 3-4 euro.
For cheap and delicious dinner options, grab a burrito at one of the city's many casual burrito bars, or sit down for a pub carvery. Dublin is in the midst of a bit of a burger revolution at present, so hit up Bunsen for some of the best student-friendly deals in Dublin or Wow Burger for some slap-up grub at pocket-friendly prices.
All-you-can-eat buffets are a common sight in the city centre and often a solid choice after a day trawling the streets, and many of the city's Indian restaurants have very reasonable early bird menus. If you fancy something a bit posher, check Groupon to purchase vouchers for upscale restaurants at dramatically reduced prices.
If you eat breakfast in your hostel, head to a deli for lunch, and choose a wallet-friendly dinner option, your daily costs to visit Dublin, Ireland for food will come in at around 15 euro.
Total – the daily costs to visit Dublin
If you want to do Dublin on a shoestring but still see and do a lot, a budget of around 50 euro a day should see you through. Check out our in-depth look at the cost of living in Dublin for more details.
Of course, the more money in the budget, the more experiences you can have – we look forward to welcoming you!