Modern Ireland has so much to offer, but the more traditional experiences are often found in the cute Irish villages.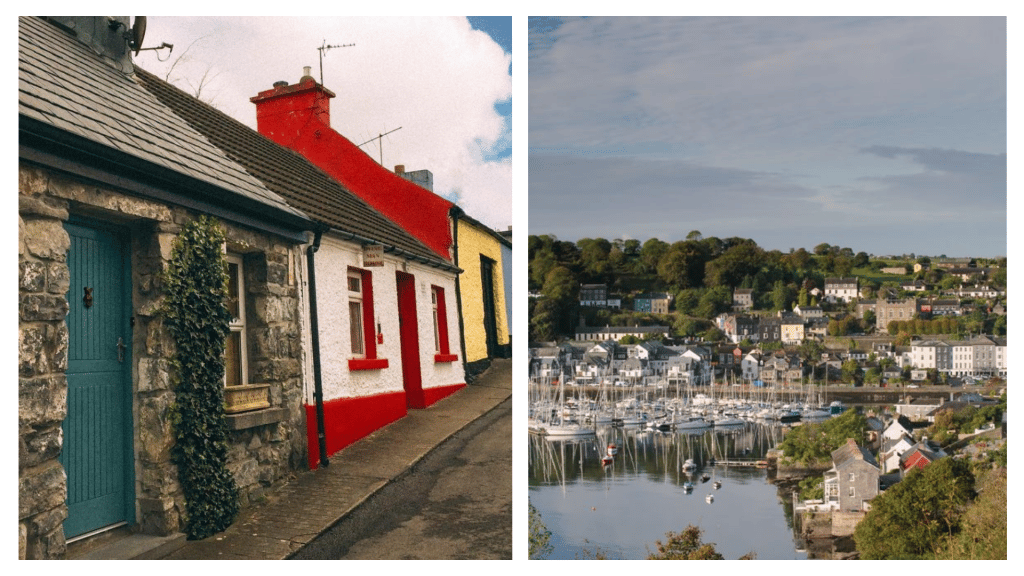 There's no doubt Ireland is a beautiful place to visit. Many cute Irish villages are perfect spots to stop along your journey.
From the sunny southeast to the Wild Atlantic Way, there are plenty of impressive sights to take in, with outdoor activities high on the agenda.
But when it's time to rest, one of these cute Irish villages is the place to go. The pace of life is calm, the people are friendly, and the pubs are cosy. They offer a genuine Irish welcome and are great for the ultimate local experience.
There are so many cute Irish villages you need to visit while in Ireland, but here is our top 10 list. How many have you been to?
10. Castlewellan, County Down – for breath-taking scenery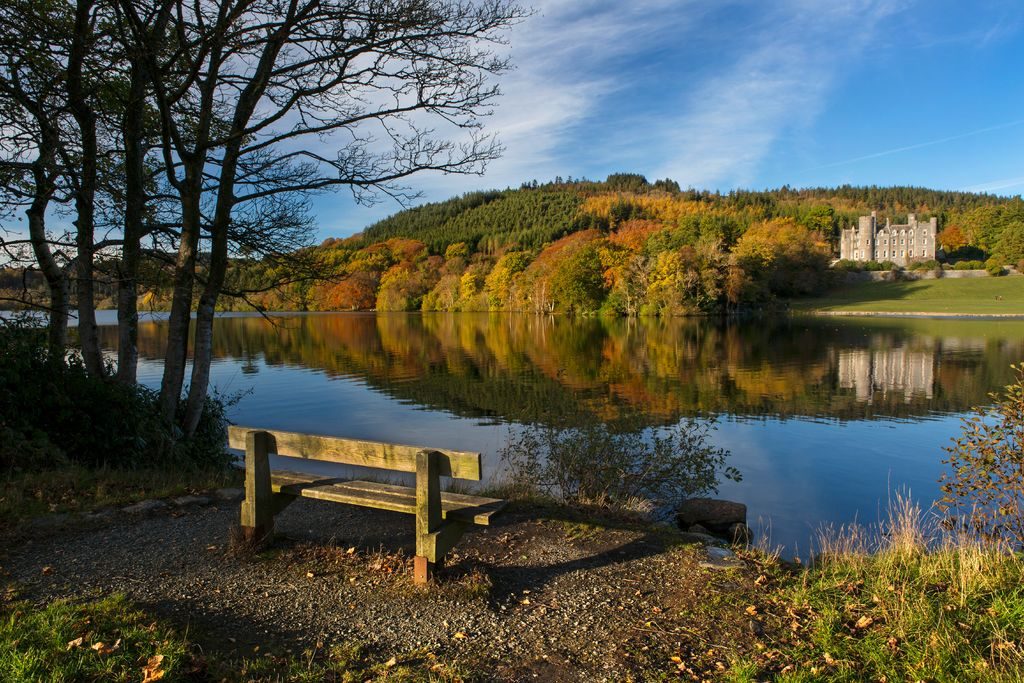 Stunning lakes, magical forests, and a charming castle, Castlewellan in County Down is a gorgeous spot to stop up for the weekend and take in the sights. Lose yourself in the Peace Maze, gaze at the Mourne Mountains, or blend in with the locals.
Castlewellan is a pretty place with a Blue Flag beach nearby and the haunting Game of Thrones location at Tollymore Forest Park. It is surrounded by mountain ranges and the Irish Sea, making it perfect for outdoor pursuits.
9. Kinvara, County Galway – a village steeped in tradition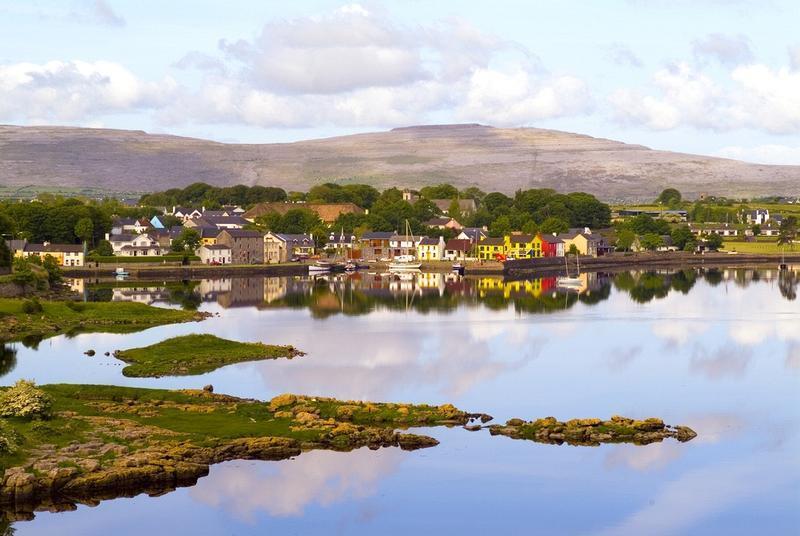 Kinvara is a small village overlooking Galway Bay. Its cute little harbour is famous for traditional, black-hulled hooker sailing boats once used to carry turf over to the Aran Islands.
It is the perfect base to explore the nearby Burren landscape or slow down and enjoy fresh local food and some good old craic with the locals.
8. Avoca, County Wicklow – to witness Irish weaving at its best
The handweaving mill lies in the heart of Avoca village and is a gorgeous spot to browse local produce, sip tea, and absorb the surroundings only found in one of these cute Irish villages.
Weaving is a tradition embedded in County Wicklow, having been around since 1723, and guided tours of the mill display the skills that go into making Avoca blankets and throws to this day, as well as tell you the story of the mill's history.
7. Ardglass, County Down – for a unique round of golf
This quaint coastal village is famous for its beautiful golf course set in a beautiful part of Ireland's northeast. It is home to the oldest clubhouse in the world, while the 18-hole course offers stunning views of the Irish Sea, the Mourne Mountains, and the Isle of Man.
It is one of the most photographed golf courses in the country, and Ardglass is one of the cutest Irish villages. Comfortable guesthouses and quality restaurants make it the perfect place for a romantic getaway in Northern Ireland.
6. Cong, County Mayo – a must-see for fans of The Quiet Man
Cong sits on the Galway-Mayo border and was the filming location for the 1952 movie The Quiet Man. A statue of leading stars John Wayne and Maureen O'Hara takes pride of place in the village.
You can visit The Royal Abbey of Cong and The Quiet Man Museum before heading to Pat Cohan's Gastropub for dinner and drinks.
Just be aware the village is best visited during the summer months, as many places shut down during the quiet seasons.
5. Bunratty, County Clare – the perfect village for a family day out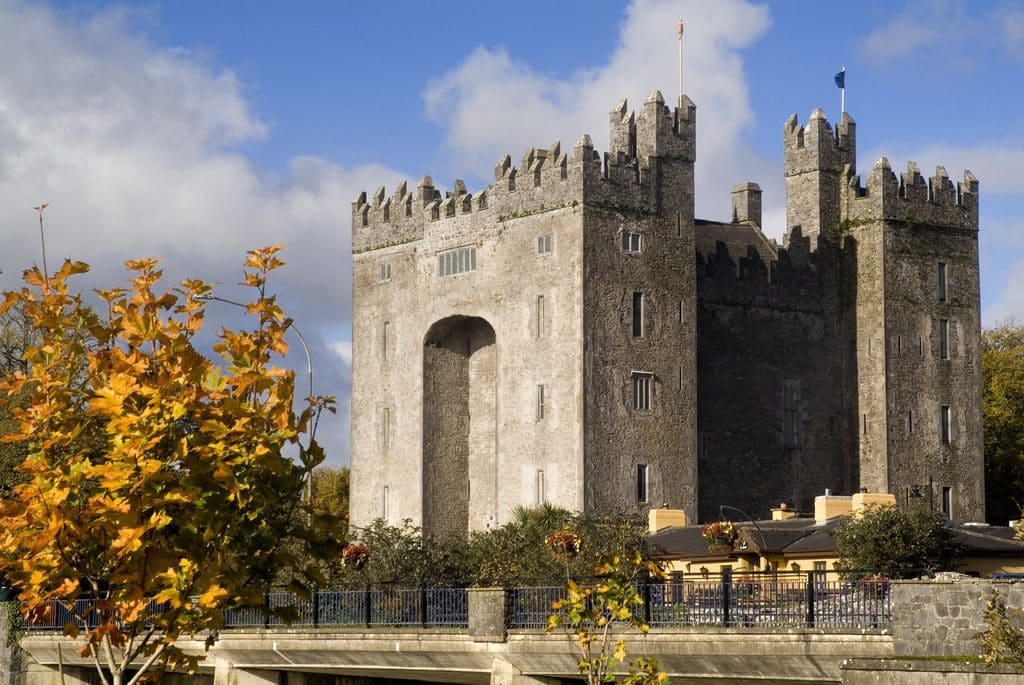 Bunratty is one of our favourite cute Irish villages. Not only does it have the original Durty Nellie's pub with the best Guinness for miles and the fantastic Blarney Woollen Mills for gifts, but it also has a medieval castle and folk village you can visit.
Inside the folk park, there is a magical fairy village as well as traditional cottages and shops.
You can book dinner at the medieval banquet in the castle for an extraordinary evening of traditional food and music in the heart of an Irish village that is truly unique.
4. Greencastle, County Donegal – a famous holiday village in a stunning location
Donegal is arguably one of the most beautiful counties in Ireland, and the Inishowen Peninsula makes it worthy of the title.
Greencastle is a traditional fishing village along Donegal's north coast and is popular with holidaymakers during the summer.
It sits at the mouth of Lough Foyle and is a lovely place for golfing, walking, or a family holiday.
With a rich history, the village has plenty to discover, with great restaurants and bars to enjoy. It's also a short drive to the Giant's Causeway, which is a must-see during a visit to Ireland's northwest.
3. Kinsale, County Cork – the ultimate Instagram spot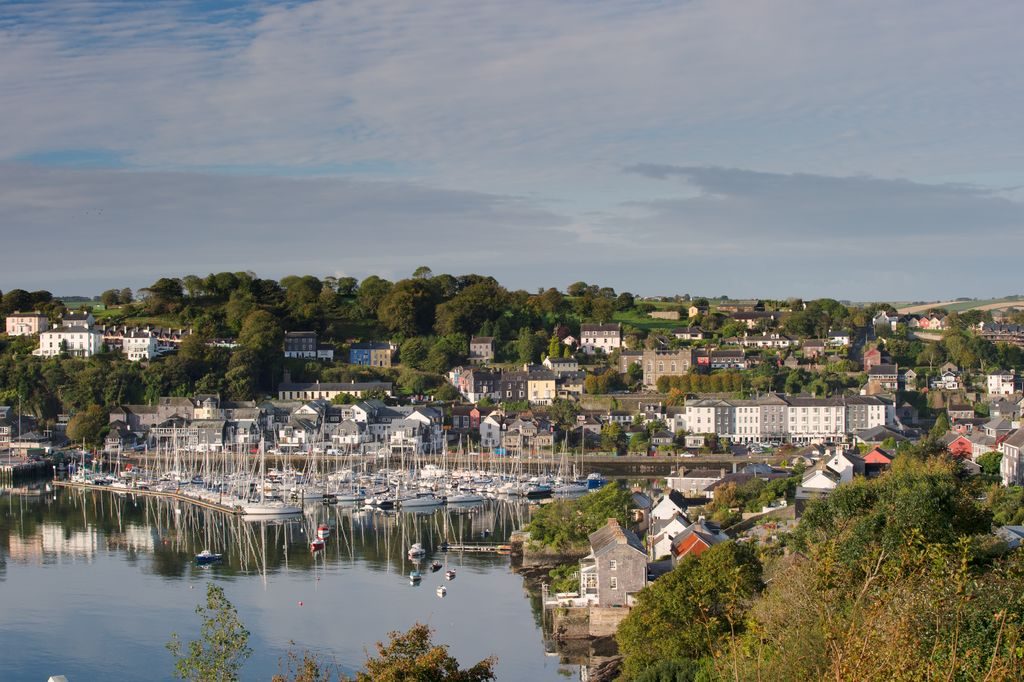 Kinsale is a thriving Irish fishing port that offers a wealth of hidden gems, historical sites and gourmet eateries. Its pretty-painted shops give it a quaint charm that is both welcoming and chic.
There is so much to do in this seaside town and lovely places to stay. The Kinsale Gourmet Festival in October is any foodies' paradise, while the picturesque streets make it quintessentially 'cute Irish.'
2. Doolin, County Clare – the music hub of Ireland
Doolin is another one of our favourite cute Irish villages that can be enjoyed any time of year. Famous for traditional Irish music, the pubs in this Irish town offer live sessions most nights with friendly locals only too happy to chat.
The epic Cliffs of Moher can be explored from Doolin either on foot or by boat, while a trip over to one of the Aran Islands offers a unique glimpse into island living. The Doolin Folk Festival in June is an excellent weekend of music, craic, and tradition.
1. Dingle, County Kerry – for the most Irish of welcomes
Dingle is the ultimate Irish village and has so much to offer. Stunning scenery, great food, welcoming locals, and excellent beaches bring visitors back again and again.
Dingle is very popular with tourists, so a summer trip should be planned well in advance. We think you'll agree it is one of the prettiest places to visit in Ireland.
Located in a Gaeltacht area, Dingle oozes Irish charm, a fresh Atlantic breeze, and a warm welcome all year round.
Other notable mentions
Roundstone, County Galway: Roundstone is one of the most beautiful villages in Ireland. With the stunning backdrop of the Twelve Bens, it's a picture-perfect village that should definitely be on your list.
Adare, County Limerick: With its thatched cottages and historic buildings, Adare is certainly one of the prettiest towns to visit in Ireland.
Dalkey, County Dublin: While Dalkey is a suburb of Dublin, it feels like its own little town when you go and visit. With stunning coastal views to admire on a sunny day, Dalkey makes for a great day trip.
Donegal Town: Full of craic, cheery bars, and some of the best grub in the county, Donegal Town is well worth a visit when in Ireland.
FAQs about the cutest Irish villages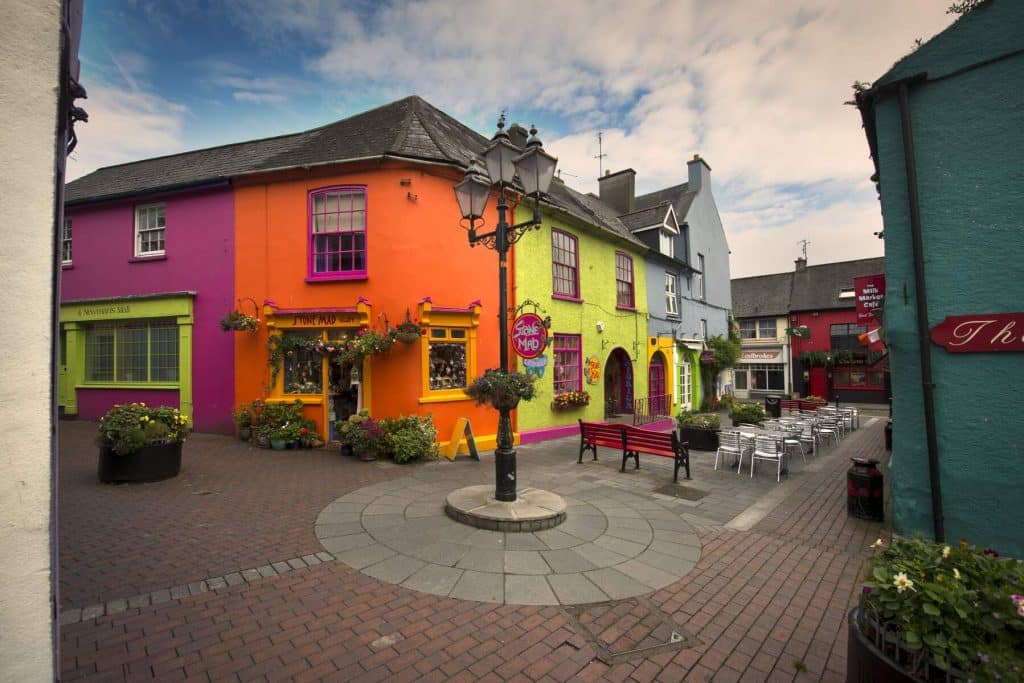 What is the cutest village in West Cork?
The colourful town of Kinsale has to be up there with the cutest villages in West Cork. It's a beautiful coastal town filled with cobbled lanes that epitomise small-town Ireland.
Is Carlingford worth visiting?
Carlingford is a wonderful harbour town in County Louth that is certainly worth a visit; if not for the oysters alone, Carlingford Lough and its surroundings welcome many visitors every year.
Where are the best castles in Ireland?
From pristine castles to historic ruins, you'll find fascinating castles all over the country. Kilkenny Castle, Desmond Castle, and Séad Castle are some of our favourites.