If you are planning a trip to Belfast, a visit to the notorious Crumlin Road Gaol is a must.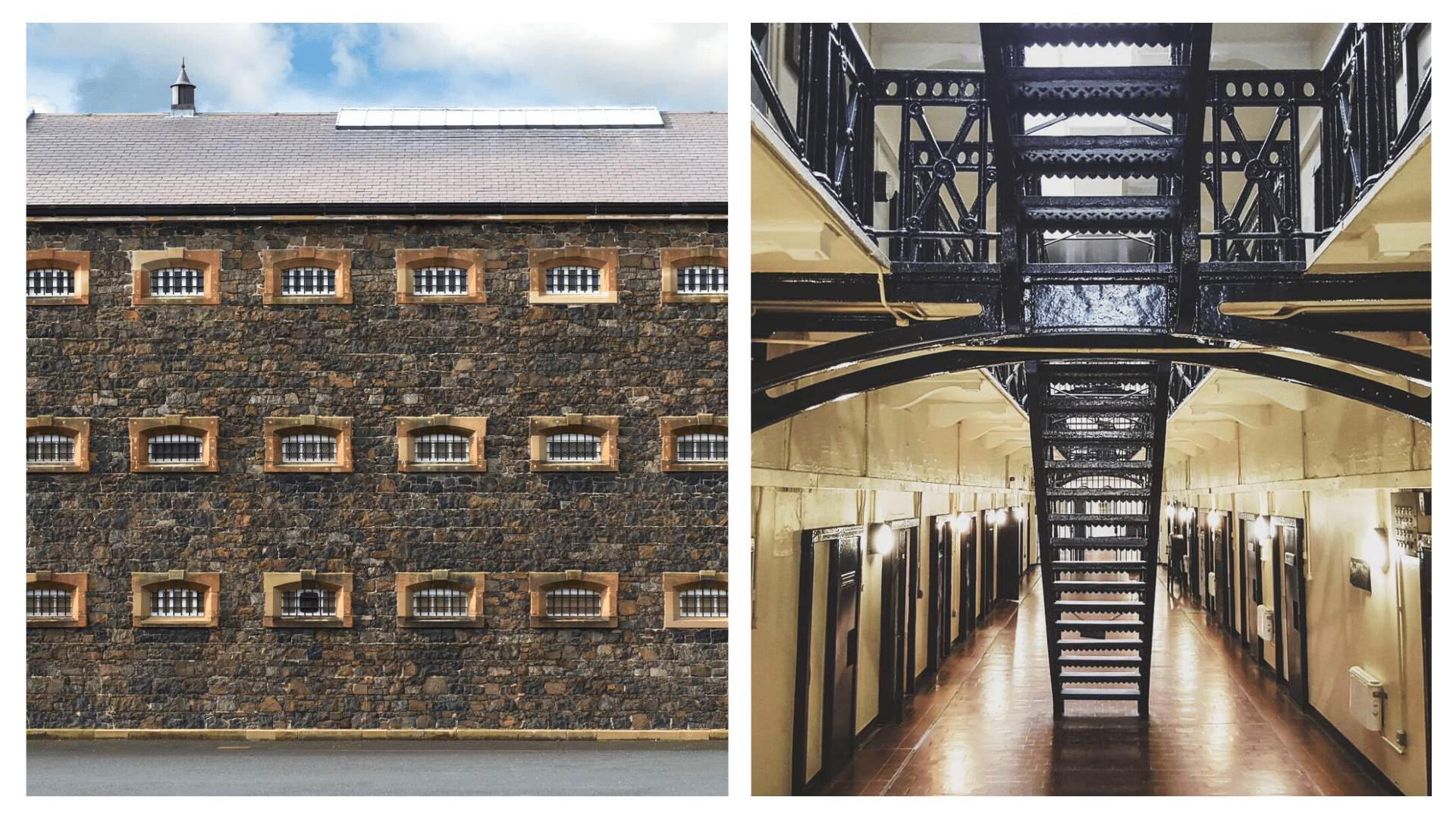 Crumlin Road Gaol remains one the most culturally and historically important buildings in Belfast and Northern Ireland as a whole.
What was a functioning prison for 150 years has undergone plans to become a whiskey distillery, has been used as the filming location for several shows and movies, and for the past decade, has been open as a tourist attraction for those visiting the city.
If you are planning a trip to Crumlin Road Gaol, read on to find out fascinating facts about its history and top tips for visiting.
Our tops tips for visiting Crumlin Road Gaol:
Secure your tickets online before visiting. The online price is cheaper!
Allow between one hour and one hour 30 minutes for the whole experience.
Listen carefully to what your tour guide is telling you, as you'll hear some really interesting facts and history that you won't find elsewhere.
Make the most of your experience! Soak in your surroundings and really imagine what prison life would've been like all those years ago.
Ask questions when the possibility arises. Your guide is there to advise and inform!
After your tour, head for a bite to eat at the fully licensed Cuffs Bar & Grill.
IB4UD's interesting facts about Crumlin Road Gaol:
The prison first opened its doors in 1846 and operated as a prison for 150 years.
There was a total of 17 men executed at Crumlin Road Gaol. The last person to be executed in Ireland, Robert McGladdery, was hanged here in 1961 as he was accused of the murder of Pearl Gamble.
Notable figures in Irish history, such as former president and prominent nationalist Eamon de Valera, were once housed in the jail.
The prison is known to be a hotspot for paranormal activity. As such, it attracts a number of paranormal enthusiasts.
In 2012, the jail opened to the public as one of Belfast's most notable tourist attractions. Guided tours allow visitors to explore cells, tunnels, and the infamous execution chamber.
Plans were made in recent years to turn a wing of the former prison into a whiskey distillery.
The site has been used as the filming location for a number of movies and TV shows, including Starred Up, starring Jack O'Connell.
What's nearby
Drink: The Phoenix Bar and The Diamond Jubilee are two nearby pubs. Head to the city centre for great bars like Maddens, the Duke of York, and Kelly's Cellars.
Food: Cuffs Bar & Grill (European cuisine), Pepper Indian Cuisine (Indian food), ADA Restaurant (Turkish cuisine).
Other attractions: Belfast City Centre is a short drive from Crumlin Road Gaol with lots to explore, like St Anne's Cathedral, Titanic Belfast, and Belfast City Hall.
More info
Price: Adults £14.50, Children (5–15 years) £8, Seniors & Students £13, Family (2 adults & 2 children) £40. Online prices are 50p cheaper per ticket or £2 cheaper for a family ticket.
Address: 53-55 Crumlin Rd, Belfast BT14 6ST
Opening Hours: 10:30 am–4:30 pm
Website: https://www.crumlinroadgaol.com/
Email: [email protected]
Phone: 02890741500
Your questions answered about Crumlin Road Gaol
How long does it take to do Crumlin Road Gaol?
You should allow between one hour and one hour 30 minutes for your trip to the jail.
When did Crumlin Road Gaol close?
The prison closed in 1996 at the tail end of the Troubles following years of conflict and destruction.
Is there parking at Crumlin Road Gaol?
Yes. The site offers free coach and car parking from 8 am until 6 pm.