The word 'craic' is pretty commonplace in everyday Irish jargon, but from its Ulster-Scots' roots to modern-day usage, how much do you actually know about the history, meanings, and origins of 'craic'?
Those acquainted with the Emerald Isle will be acutely familiar with the phrase, 'what's the craic?' as one of Ireland's most used expressions. Though a staple in modern Irish lingo, you would be forgiven for believing that it derived from the Irish language, as opposed to having Anglo-Saxon roots.
Read on to delve into the history, meanings, and origins of 'craic.'
Origins of the word 'craic'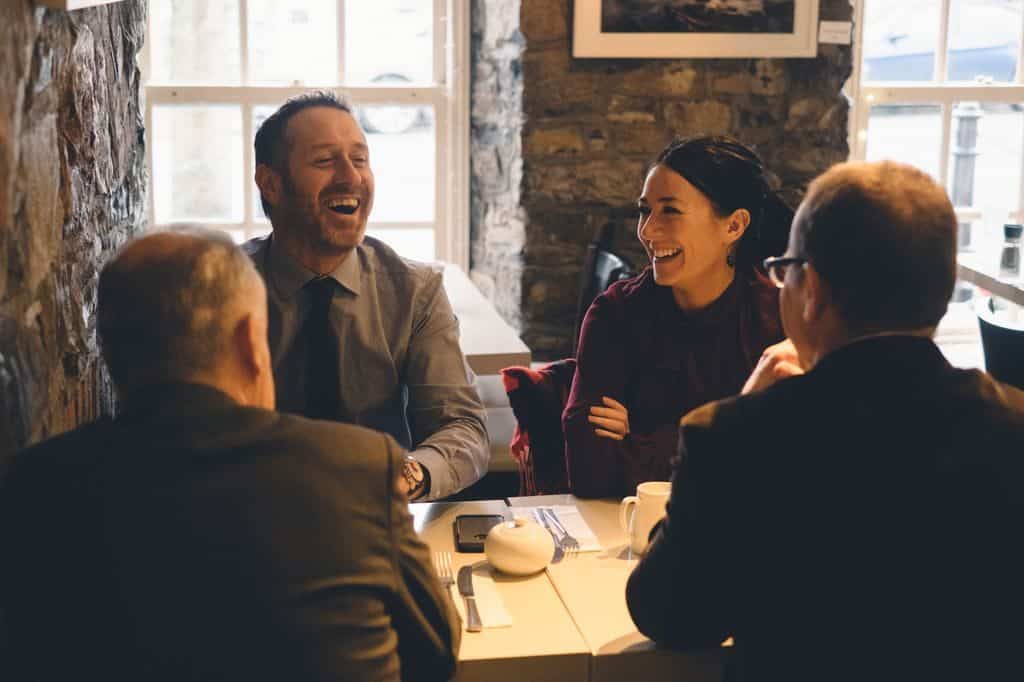 The word 'crack' (Old English spelling), reportedly present in Ulster for hundreds of years, was favoured by Ulster-Scots Weaver Poets in the 18th century.
References to 'crak' or 'crack' have been found in Old English and Scottish folk songs (circa mid-19th century), alongside various forms of literature, including Walter Scott's historical novel Rob Roy, and works by Ebenezer Picken – the Paisley poet – who wrote of 'the friendly crack, the cheerfu' sang.'
Some linguists have argued that its origins belong to Old Irish and that its usage merely declined during the post-medieval period. Others state it was borrowed from Scottish Gaelic by those northern Britain and later revived in Ireland.
However, one of the multiple sources to refute the idea of Irish origins was the late Diarmaid Ó Muirithe – a former senior lecturer in Irish and recognised Irish Times columnist – who stated 'craic' to be nothing but a 'hideous neologism.'
English-born journalist Kevin Myers labelled it 'pseudo-Gaelic' and a 'bogus neologism.' In contrast, Irish journalist Donald Clarke dubbed it 'a linguistic lie.'
Gaelicised history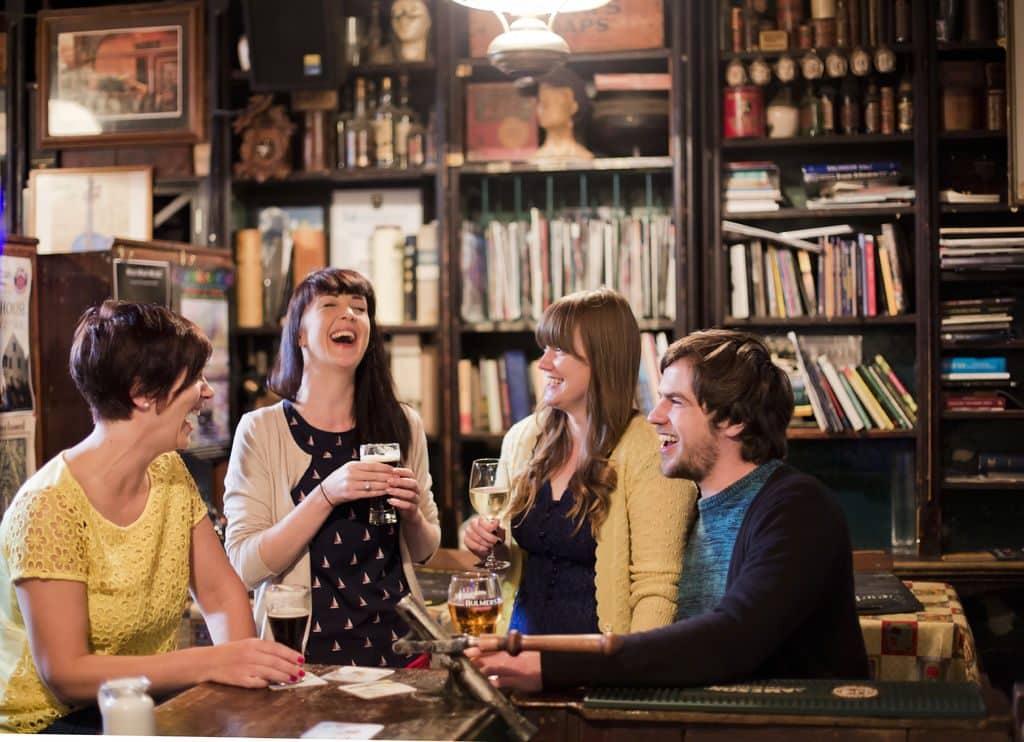 Brewer's Dictionary of Irish Phrases and Fable by Sean McMahon and Jo O'Donoghue cites 'craic' as a 'popular and useful word that does not derive from Irish', but rather one claimed by local media under a faux-Gaelic spelling for tourist purposes (to differentiate from the substance crack-cocaine).
Another argument for the history behind the Gaelic form is that the basic Irish alphabet has only 18 letters as opposed to the English's 26. As one of the letters missing is 'k', this explains the introduction of the Irish spelling.
It has also been noted that the first written instance of the word recorded in Ireland's history didn't surface until the 1950s.
It wasn't habitually used until 1968 after being championed through an Irish language advert in the Connacht Sentinel newspaper, 'Ceol agus craic' ('music and fun').
Additionally, the Gaelic spelling notably gained fame through an RTÉ Irish Language chat show (1976-1982) which adopted the catchphrase 'Beidh ceol, caint, agus craic againn' meaning 'we'll have music, chat, and craic.'
Different meanings of the word 'craic'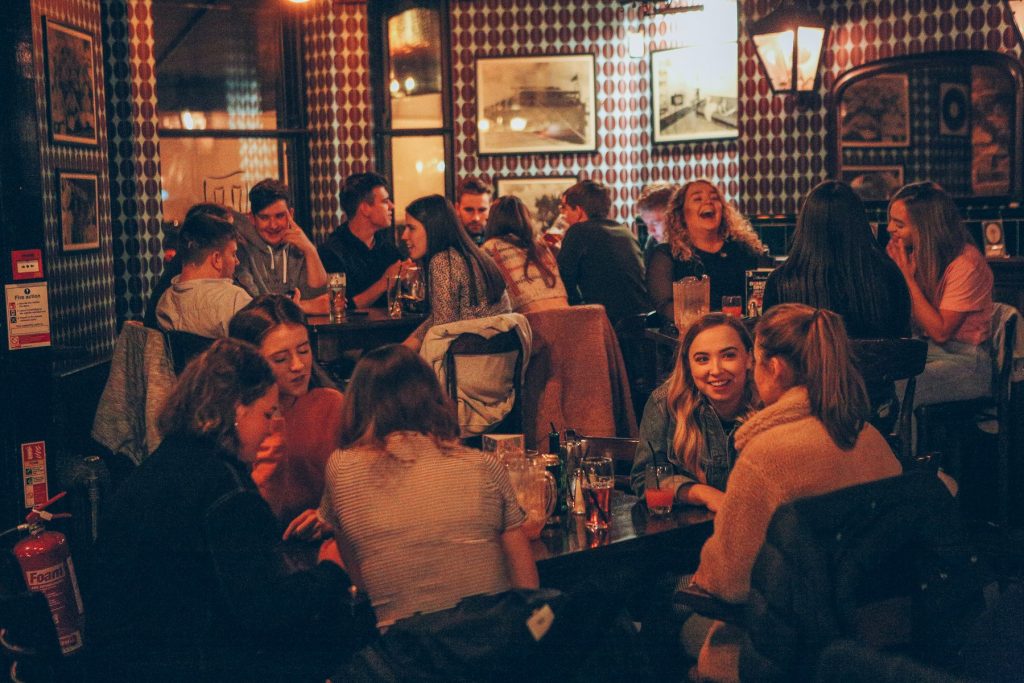 A popular Irish term, the word 'craic' (or 'crack') is traditionally used about the idea of 'having a good time' or 'having a laugh.'
It is also predominantly used in conjunction with social situations (particularly when associated with drinking or the pub). It will often be phrased as 'what's the craic?' meaning 'How are you?' or 'What's happening?'
This widely acknowledged definition is backed by many sources, including John Hewitt, whose glossary in Rhyming Weavers defines it as 'to talk, to banter', and Brian Friel (Ulster Playwright) who wrote, 'You never saw such crack in your life, boys.'
However, alternative meanings of the word include Robert Burns' simple 'to chat, to talk,' Loreto Todd's definition of Old English 'cracian' as 'to crack' and 'crack' itself as 'beginning of dawn, day, or doom,' plus James Fenton's 'in a crak', meaning 'in a split second.'
Spelling variations
In the text Words Apart, Loreto Todd lists the Gaelic form 'crac' which, though different in spelling, holds the same meaning of 'talk, gossip.'
Another alternative spelling is 'crak', used by James Fenton in The Hamely Tongue, which covers 'fun' ('Thon Wuz great crak at the pairty'), 'entertainment' ('He's guid crak whun ye get him gan'), and 'conversation' ('Come on in an share yer crak').
One interesting variation, which differs in both spelling and meaning, is 'craik' (noted in Some Handlin' – a collection by Pupils and Friends of Ballyrashane Primary School), which translates as 'nagging continually' – 'the teacher is aye craikin' about our writin'.'
In summary, despite the appearance of debates and variations in regards to the history, meanings, and origins of 'craic,' one thing is for certain: the Gaelicised spelling ensures the word's Irish identity is pertinent when considering the position of cultural significance it holds for the people of Ireland.