Same-sex couples can now marry in Northern Ireland, with the first-ever same-sex wedding set to take place next week.
In a truly historic moment, Northern Ireland is set to have its first-ever same-sex wedding this Tuesday after the act was legalised on January 13th.
The first same-sex wedding comes following years of campaigning and social protest.
The wedding will happen in Carrickfergus, County Antrim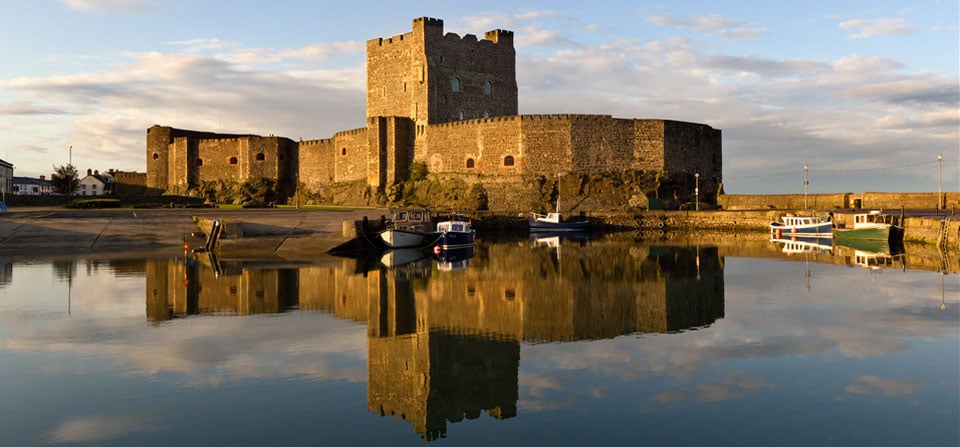 Robyn Peoples, 26 and from Belfast, and Sharni Edwards, 27 and from Brighton, England, are set to be the first-ever same-sex couple to be married in Northern Ireland. The couple met five years ago at a gay bar in Belfast.
"We're both nervous but very excited", Peoples told BBC News. "We just can't believe it's happening next week".
Northern Ireland is the last of its neighbouring community to legalise the right for same-sex couples to be married, as it was legalised in southern Ireland in 2015, while in England, Scotland, and Wales, it's been lawful since 2014.
The day marks their sixth anniversary as a couple
Peoples and Edwards had booked a civil partnership months before the landmark law change, but after it was made legal to register for weddings on January 13th, they were able to convert their event into a full-blown wedding ceremony.
Ms Peoples described the build-up to their wedding as a rollercoaster of emotions and an "amazing whirlwind".
"It's the biggest coincidence… We didn't set out to be the first or have all this attention, but we are grateful to be able to set the way for the rest of our community", she said.
Northern Ireland's laws came as a shock
Ms Edwards did not realise that the law in Northern Ireland was different to that of elsewhere in the United Kingdom until she moved to Belfast from England.
"Every year you just felt knocked back and knocked back no matter how many marches and protests there were, but finally we are there," she said.
"Before I met Robyn, I didn't know myself, because obviously it's legal in the rest of the UK, so I didn't know myself until I came over and she opened my eyes.
"When I found out, I couldn't comprehend it, I couldn't understand why Northern Ireland was so behind."
Northern Ireland endured years of campaigning, protests, and marches in favour of same-sex marriage, and there was constant pushback from local politicians who were against lifting the prohibition.
Patrick Corrigan from Amnesty International noted that the wedding would be a memorable event not only for the couple, but also for the tens of thousands of people involved in the campaign for law change across decades of Northern Ireland's tumultuous history.
"It's a big day for them, but it's also a big day for the campaign for equal marriage in Northern Ireland," he said.
As the happy couple paves the way for other same-sex couples who want to marry in Northern Ireland, many more marriages are expected across the region in the coming months.
For those unmarried couples who are thinking of tying the knot, browse our guide to places for same-sex couples to marry in Northern Ireland.
Note: our travel articles should be used only to plan future trips. Please stay at home until the government has advised otherwise.