Well-versed in capturing the beauty of the Emerald Isle, Irish photographers have named their top picks for Ireland's most scenic counties.
Known for its white-sand beaches and rugged coastal cliffs, County Donegal has been named Ireland's most scenic county by photographers.
If anyone knows where to find the most beautiful parts of the Emerald Isle, it's the people whose job is to capture it in still form.
Thus, these are the most scenic counties, according to Irish photographers.
The beauty of the Emerald Isle – unrivalled scenery
Travel experience booking website GoAdventure.com has revealed a list of the '15 Most Scenic Places in Ireland' for 2021. The list was compiled from the votes of travel photographers and Instagrammers.
According to the list, County Donegal is Ireland's most scenic county for 2021. And we're sure anyone who has visited Ireland's most northerly county would agree.
The starting point of the Wild Atlantic Way – if you're travelling north to south – Donegal shows off some of the best scenery that Ireland has to offer.
The most scenic counties in Ireland – tough competition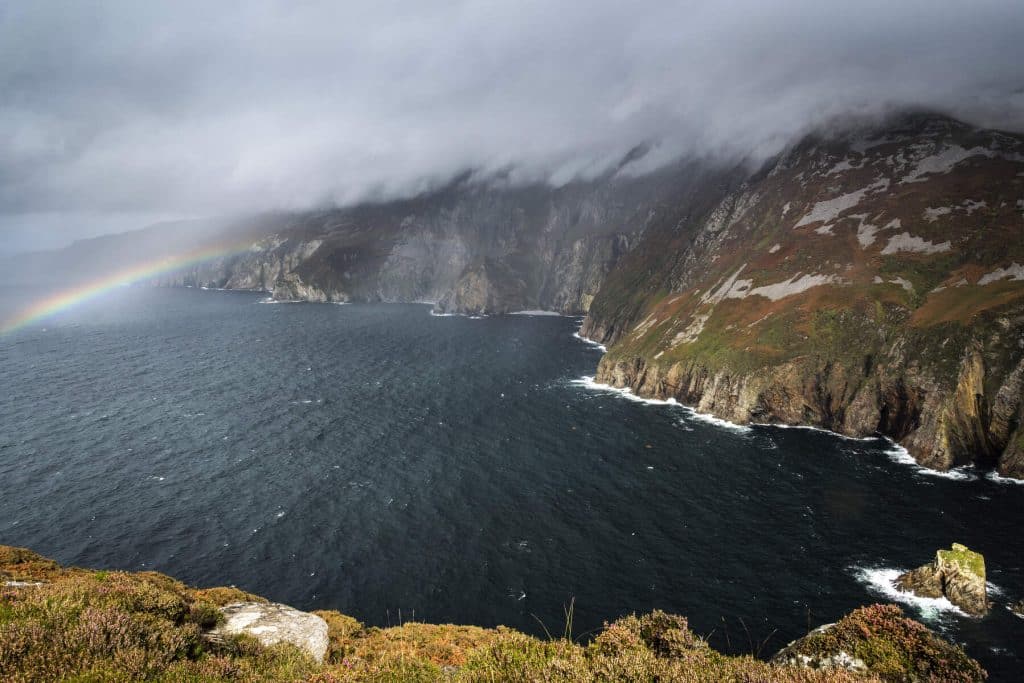 While County Donegal has taken the crown as Ireland's most scenic county, many other places around the Emerald Isle have plenty of natural beauty to offer.
Just behind Donegal is Achill Island in County Mayo, home to the famed Atlantic Drive. The Atlantic Drive has been recognised worldwide as one of the most scenic drives in the world.
The Garden of Ireland, Wicklow, took third place, while Dingle in County Kerry and West Cork came in fourth and fifth.
Here is the full list of scenic spots around Ireland, as voted by photographers:
Donegal
Achill Island, County Mayo
Wicklow
Dingle, County Kerry
West Cork
Downpatrick Head, County Mayo
Dalkey Island, County Dublin
Glencar, County Kerry
Strandhill, County Sligo
Connemara, County Galway
Doolin, County Clare
The Gap of Dunloe, County Kerry
Doolough Valley, County Mayo
Allihies, County Cork
Waterford
A photographer's paradise – lots of beauty to capture
It is well-known that Ireland is a photographer's paradise. Further, some of the best spots can be found along the Wild Atlantic Way.
Defined by its rugged cliffs and crashing wild Atlantic waves, colourful fishing villages and world-class beaches, the Emerald Isle offers an abundance of beauty to capture on camera.
Donegal is home to the magnificent Mount Errigal, the hidden Murder Hole Beach, and the incredible Sliabh Liag Cliffs. Thus, it is really no surprise that County Donegal has been named Ireland's most scenic county by photographers.
Pack your camera if you're planning a staycation – lots of secluded photo spots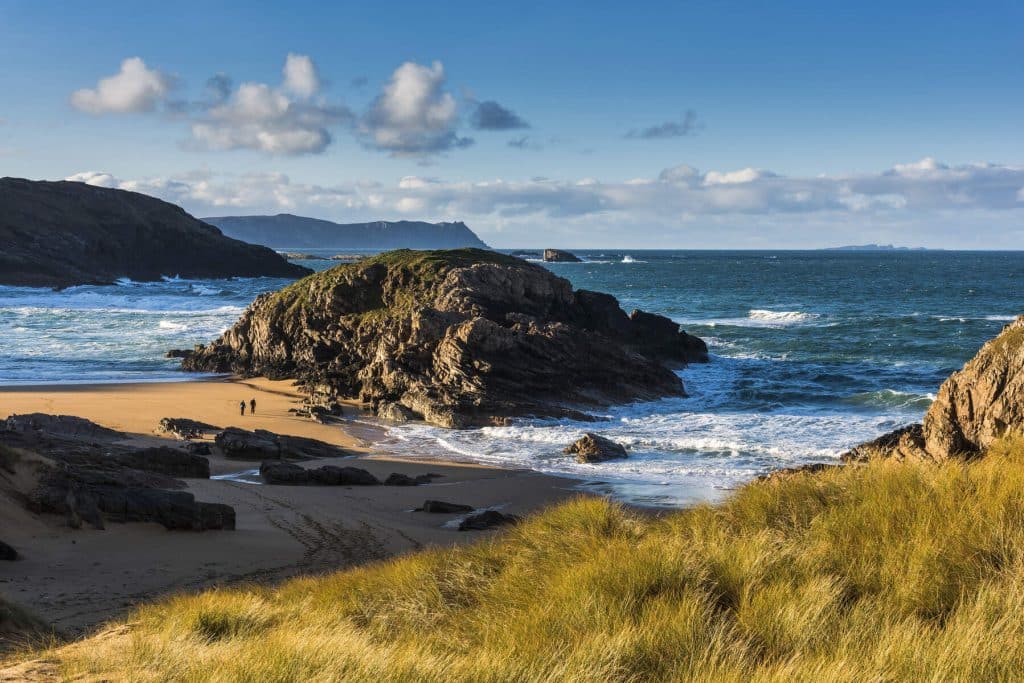 Digital and portrait photographer Danny Watchorn said nothing compares to Donegal's rugged coastal views.
He voted for Donegal as Ireland's most scenic county because it "has some of the best beaches you'll find anywhere in the world.
"It's a bit out of the way compared to other famous coastal landmarks, like the Cliffs of Moher in Clare and not as well known as the Ring of Kerry, so you'll often have the viewpoints all to yourself. It makes for great photo opportunities."
So, if you're planning a summer staycation in Ireland this year, check out this list and make sure to pack your camera!