The south west of Ireland is known for its magical coastline and the many attractions dotted across these two counties.
From sighting dolphins in the Dingle Bay, travelling through the mountains in Moll's Gap to exploring the Titanic's history in Cobh, you won't be short of activities to do. Explore these countries by using this itinerary or pick and choose from the list!
Day One: Kerry (Ballybunion to Dingle)
Ballybunion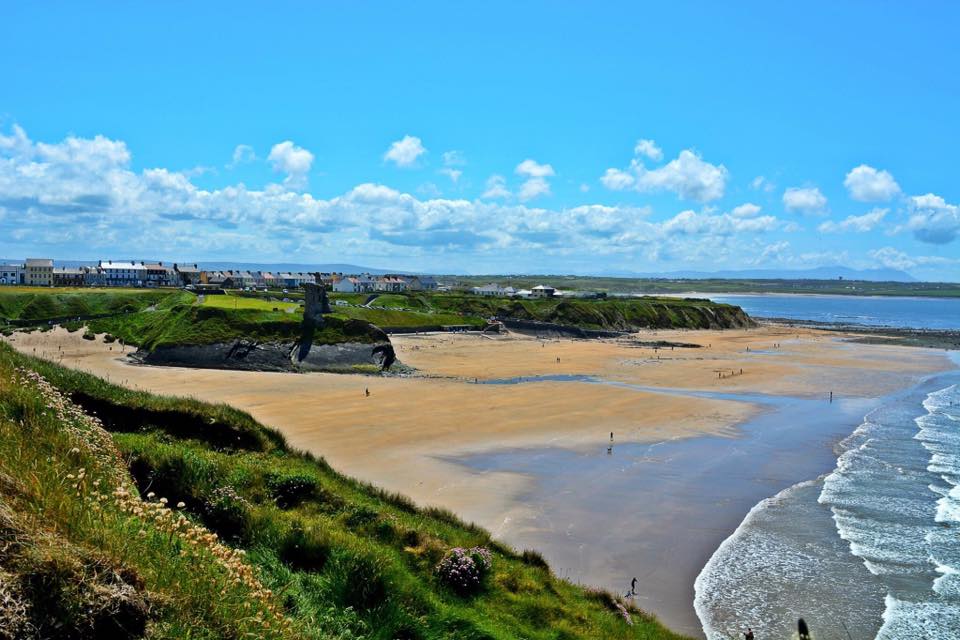 Our road-trip begins in the lovely seaside town of Ballybunion. Put together a picnic, grab your swimsuit and head down the path to the beach.
The children will love exploring the cliffs and the view from Ballybunion Castle out on to open sea is heavenly. Ballybunion is situated on the Wild Atlantic Way and is always a treat to visit.
Dingle
Refreshed from the sea air, the next stop on our itinerary is the town of Dingle. The Irish language is spoken widely in these parts, which adds to its charm and visitors flock to the dolphin boat tours to catch a glimpse of Fungi, the harbour's resident dolphin!
Children will also love the Oceanworld Aquarium, an underwater world full of sea creatures. The town is known for its restaurants so you'll be spoiled for choice.
Slea Head Drive
One of the most scenic drives in the world is The Slea Head Drive. It is a circular route, forming part of the Wild Atlantic Way, beginning and ending in Dingle, that takes in a large number of attractions and stunning views on the western end of the peninsula. The route is clearly labelled by road signs throughout its length.
To properly enjoy the Drive, a half-day should be set aside for the journey. Travellers usually travel clockwise in order to avoid the large tour buses that frequent the route during the summer. The route is suitable for motorists, but is also enjoyed by cyclists: it is possible to hire a bike at a number of locations in Dingle.
Day Two: (from Dingle to Killarney)
Inch Beach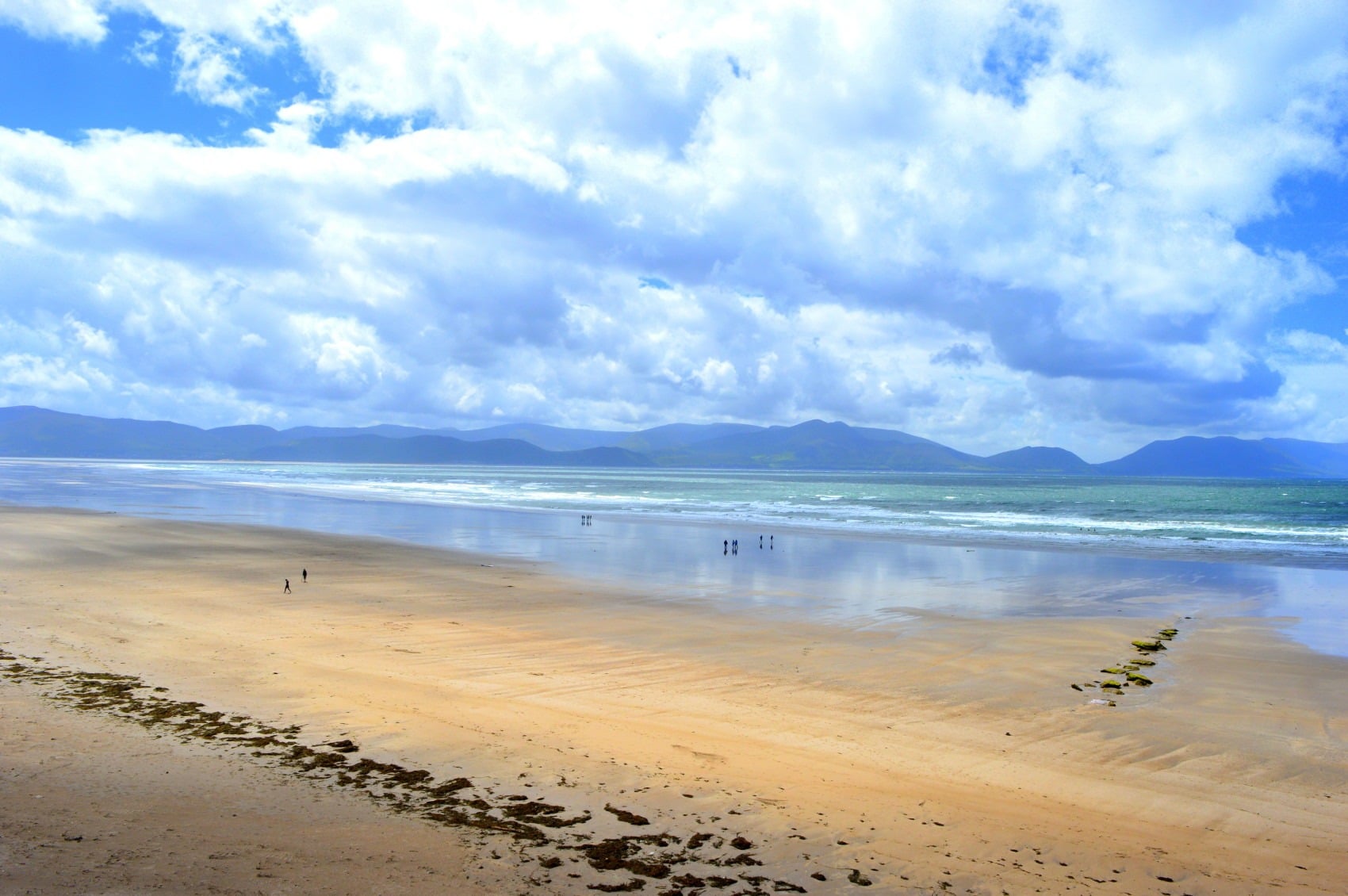 Rise and shine early, to continue the journey. While en route to Killarney, a mid-way break at Inch beach is the perfect place to stretch your legs and breathe in the sea air.
Inch beach is popular with campers and surfers. It's a wild and windy place, so if you're thinking of spending a few hours here you might want to take a shelter with you (here's a good list of options from Effortless Outdoors). Popular restaurants nearby include Sammy's Inch Beach and South Pole Inn. Many people go bass fishing at the beach!
The Ring of Kerry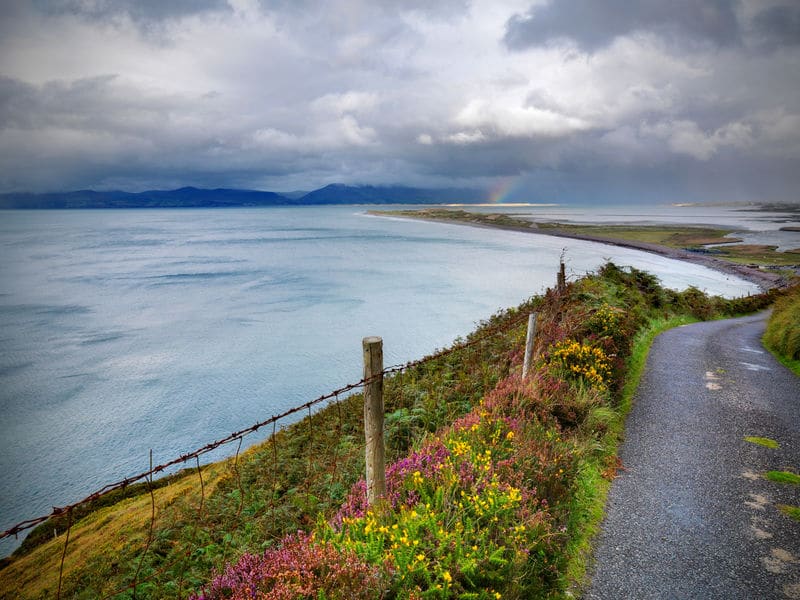 The Ring of Kerry is one of Ireland's best-known and most scenic circuits, skirting the edge of the Iveragh Peninsula – the middle and largest of three fingers of land reaching out into the Atlantic on the island's south-west extremity.
This 120-mile route takes the N70, N71 and R562 roads and encounters some of Ireland's finest landscapes, a breathtaking mosaic of rugged, storm-bashed coast, steep mountains, velvety green fields, historic sites, slate-coloured glacial lakes and welcoming towns and villages.
Muckross House
Day two concludes with an exploration of Muckross House and Gardens. Adults will enjoy the 19th-century mansion, while the farm will go down a treat with the little ones. Attractions on site include weaving, pottery and bookbinding workshops. Killarney town contains a wealth of restaurants, sellers of local produce and shops.
Day Three: (From Killarney to Kenmare)
Moll's Gap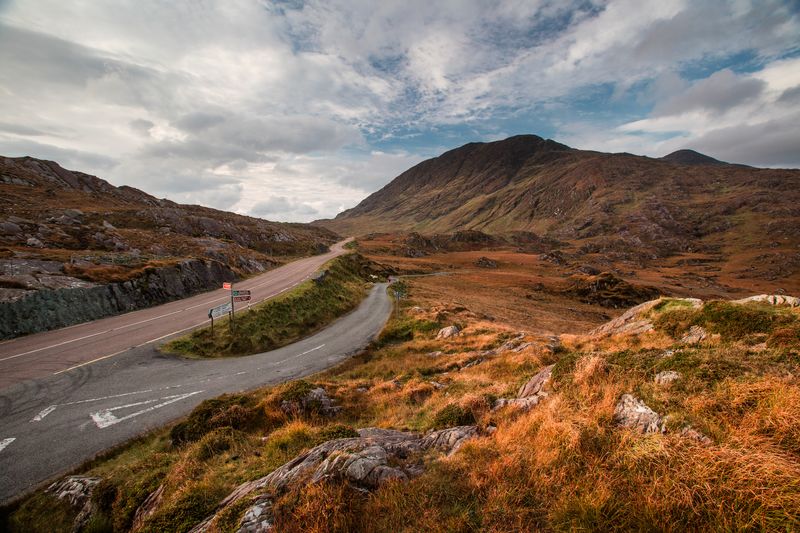 Day three takes us through the mountains! To get to Kenmare, visitors have to travel through the mountain pass of Moll's Gap. The pass offers views of the Macgillycuddy Reeks mountain range and visitors usually stop to take photos and take in views of the lakes.
Kissane Sheep Farm is a worth a visit, with visitors being treated to sheepdog demonstrations and a tour of where the sheep and lambs are kept.
Kenmare
The town of Kenmare is quaint and it offers traditional Irish food, handmade Irish products and a sea-safari into Kenmare Bay! A place to go if you want to have a detox.
Quill's is a popular shop within the town and you will meet people of all nationalities as the people are very welcoming towards tourists. Dromquinna Stables offer horseback rides on Kenmare Bay if you'd like an alternative way to explore the area!
Day Four: (Kenmare to Kilcrohane)
Garnish Island
The Cork border is an hour's drive from Kenmare. Garnish Island is a stop on our journey to Kilcrohane. The island is a short ferry ride from the pier in Glengarrif and visitors to the island will love the seal colony who have made their home on the Island. The island also has its own Martello tower, a defensive fort to protect the island.
Kilcrohane
Our final stop on day four is Kilcrohane is a scenic west Cork village. Sheep's Head Peninsula is a must-see in beautiful weather. Sheep's Head is located close to the Gulf Stream, which ensures the weather remains mild. You can pick and choose from a selection of homely Bed and Breakfasts in the area, Bridge View House B&B is highly recommended and treats guests to delicious food. Visiting Kilcrohane is an excellent place to recharge your batteries.
Day Five
Clonakilty
The final day of the road-trip sees us journey from west Cork. This route takes us inland for a while, with a break at Clonakilty. The town is famous for the Twomey family's Clonakilty black pudding. Dare you try it? There is a museum dedicated to 1916 figure Michael Collins. Delve back in Ireland's history with an extensive look at Michael Collins artefacts, photographs and archive footage.
Cork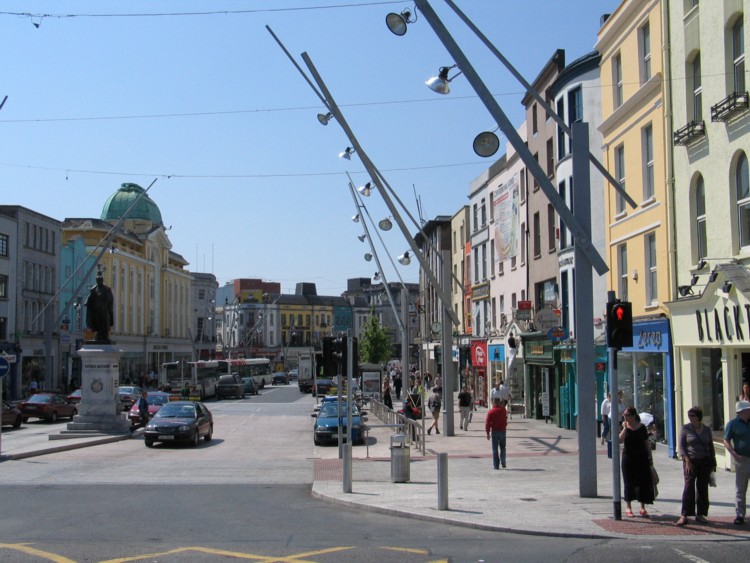 The Republic of Ireland's second city is first in every important respect – at least according to the locals, who cheerfully refer to it as the 'real capital of Ireland'. It's a liberal, youthful and cosmopolitan place that was badly hit by the economic recession but is now busily reinventing itself with spruced-up streets, revitalised stretches of waterfront, and – seemingly – an artisan coffee bar on every corner.
Cobh
An hour's drive from Clonakilty takes you to our final destination, Cobh. A picturesque seaside town, famous for its Titanic Experience and Museum. A popular destination is the Commodore Hotel, where you can see great views of Cork Harbour. Often cruise liners dock in the harbour and during this time, tourists flock into the town to explore its sights. A fitting place to end a road-trip!