Mother Jones Cork Flea Market is a cornerstone of the Cork community; care to learn more? Here is all you need to know, including when to visit, where to eat, and things to know.
Located in the heart of Cork city is the Mother Jones Flea Market. Independently operated and boasting a world of one-off finds, trinkets, and vintage garb, a visit to this Cork Flea Market should be on the top of every traveller's itinerary.
Should you be planning a day out in Cork city, we suggest you start here. This guide will tell you all you need to know to make the most of your visit to Mother Jones Cork Flea Market.
Overview – what to expect
Well-established and home to a wealth of treasures, the Mother Jones Cork Flea Market is favoured by Corkians and out-of-towners alike.
Offering an impressive treasure trove of goods – ranging from unusual antiques to vintage, and retro clothing, one-of-a-king furniture to rare books, jewellery, hard-to-find vinyls, and unique household goods – there's a little something for everyone at this Cork flea market.
More so, its local craftwork display is bound to ensure that you will find unique gifts for even the pickiest of people. Add in a market cafe for good measure along with some live entertainment, and you have Mother Jones Flea Market.
When to visit – opening times and more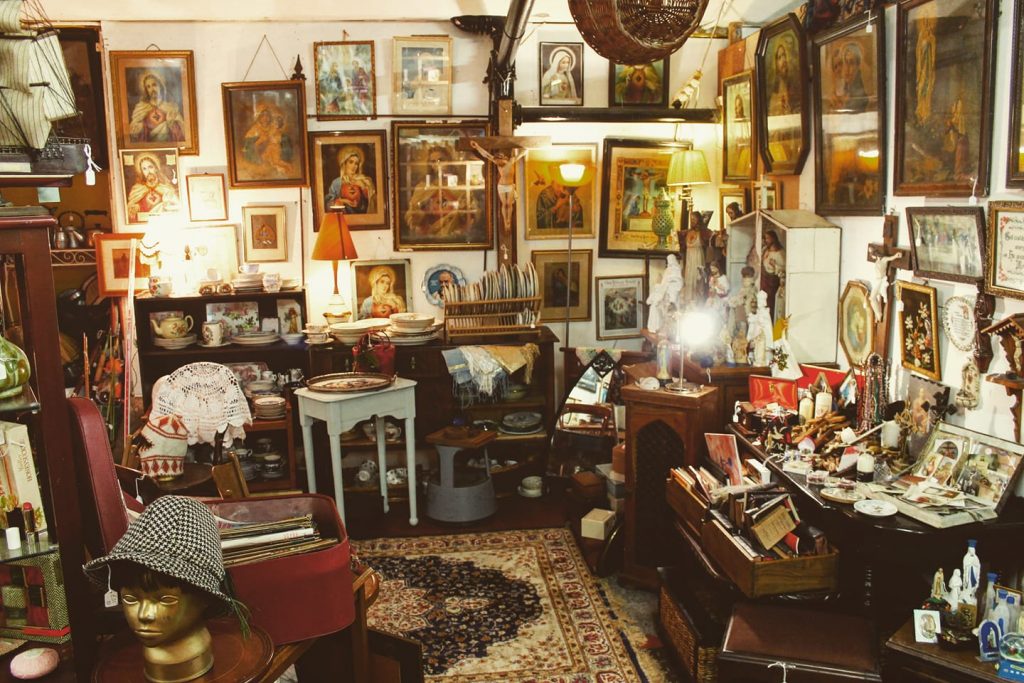 This Cork flea market is open every Saturday and Sunday from 10 am to 6 pm.
We suggest you visit early in the day before the lunchtime rush. Given that most items are one-of-a-kind, you'll find the most coveted treasures are the first to be snagged.
Where to park – closest parking
The Paul Street Car park is located nearby and offers hourly rates, which can be paid on returning to your vehicle.
A bonus to using a parking garage is that you don't have to foresee how long you will need to pay – you can simply park, enjoy your day, and return when suits (within opening hours), paying for only the exact time in which you used the car park.
Alternatively, street parking is available in places throughout Cork city. These spaces generally operate on 'pay and display' model, where you pay for your parking ticket upfront, stating how long you will be away from your vehicle. The down shot of this is that if you are running late and your ticket has expired, you could be at risk of getting a fine or being clamping.
How long is the experience – how much time you will need
We suggest you give yourself no less than two hours when visiting this Cork flea market.
With so many stalls to explore and treasures hidden in plain sight, it would be a shame to rush the experience.
Given Ireland's unpredictable weather, we think it's best to get lost in the flea market on a rainy day in Cork.
What's nearby – things you can't miss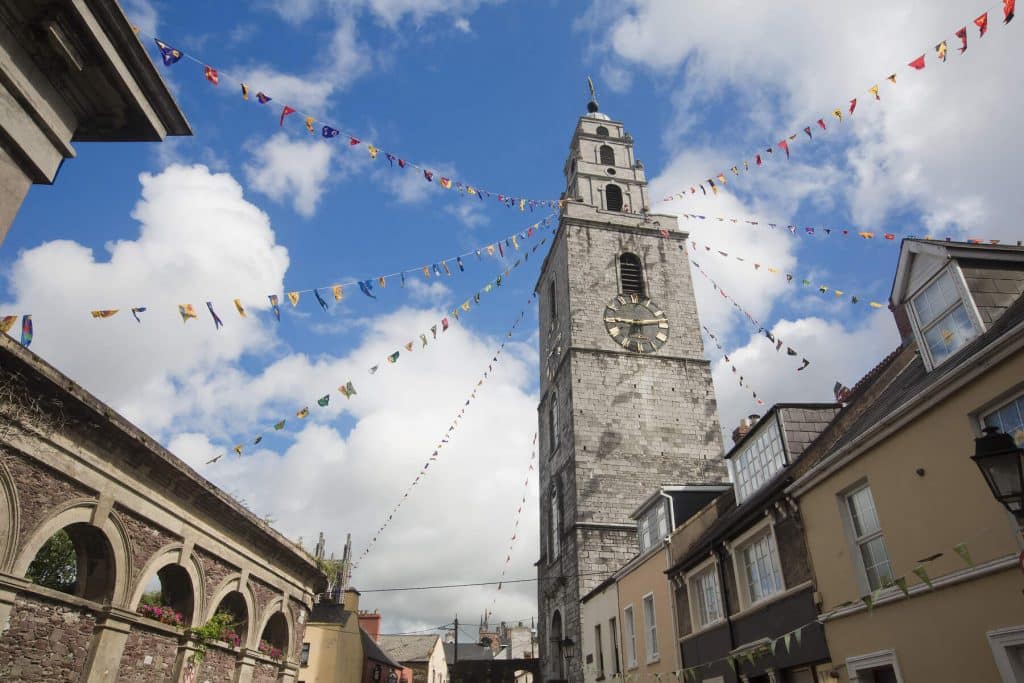 After you've turned over every stone at the Mother Jones Flea Market, we suggest you make the most of your day and explore some of the top nearby attractions in Cork city.
For example, St. Anne's Church is just a short walk away (10 minutes on foot). Here you can ring its 18th-century church bells unaccompanied – this is a rare feat, and one of the few places in the world where this can be done.
Where to eat – best spots for food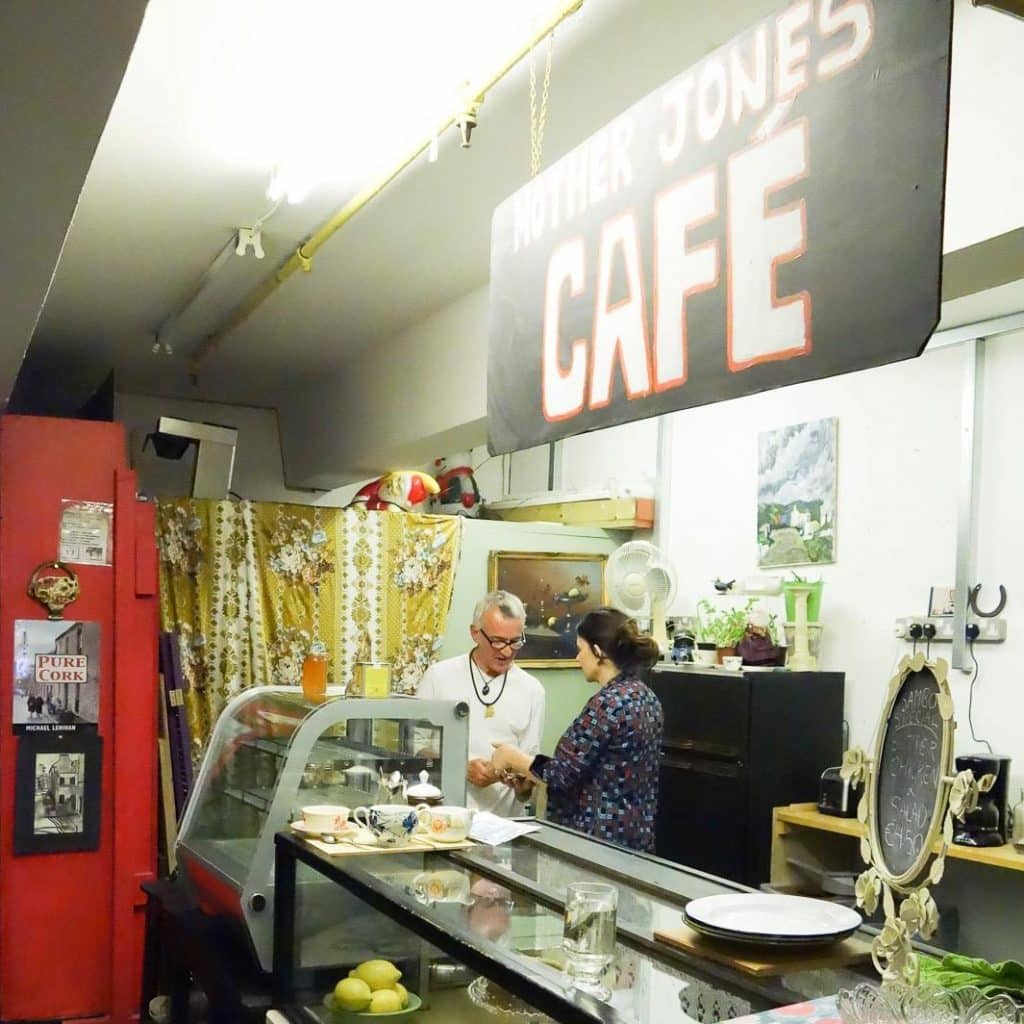 The Market's cafe is a top spot for some nosh. Featuring dishes of locally-sourced ingredients and tasty Cork delights, it only adds to the experience by enjoying a meal in the Mother Jones Flea Market cafe.
Bonus marks go for the fact that it is dog-friendly and with freshly baked sweet treats and cakes to make your mouth water, the cafe is ideal for two-legged (as well as furry four-legged) friends.
Where to stay – perfect for any budget
Depending on your budget, there are a host of accommodation options in the surrounding area.
If you're visiting Cork on a shoestring budget, Sheila's Hostel is only an eight-minute walk away and offers four-, six- and eight-bed dorms (as well as private rooms).
Alternatively, The Metropole Hotel Cork is located mere moments from the entrance to this Cork flea market and makes for a great base if you're planning to do some serious shopping.
Should luxury be a playing factor, we suggest you stay at the Hayfield Manor Hotel Cork, one of Ireland's snazziest hotels and the city's five-star gem.
When you're in Cork, why not do a self-guided audio tour to learn more about the city?