8. Sky Road, Near Clifden, Co. Galway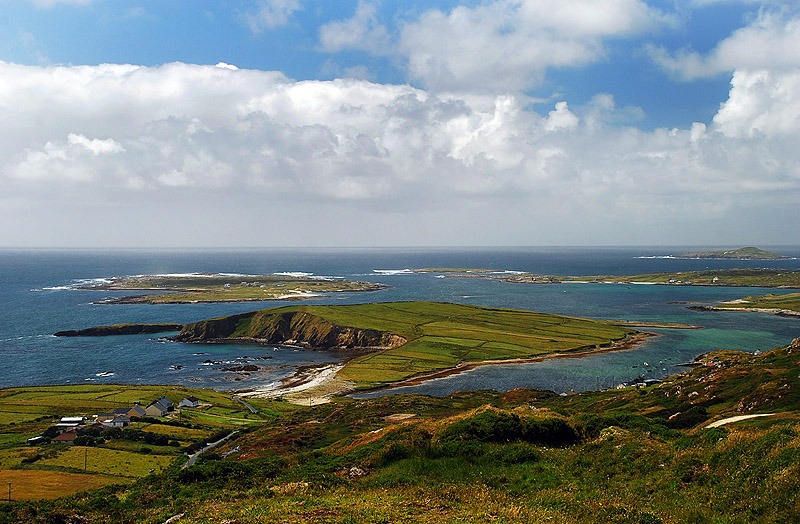 Sky Road, Clifden, Connemara. The Sky Road drive in Clifden is a popular route in the Connemara region and has been described as being the most impressive coastal drive in the country. The steep ascent along the coastal edge provides a wonderful vantage point with panoramic views of Clifden bay and its many islands.
9. Bunowen Bay, Co. Galway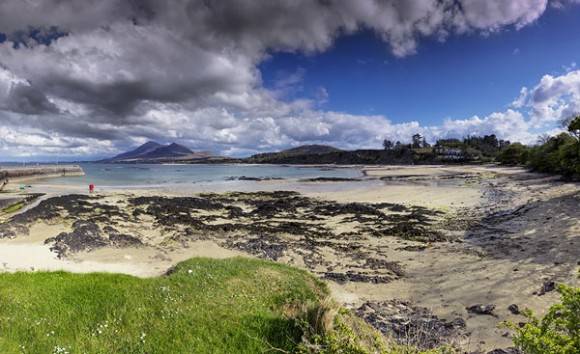 A lovely sandy beach in Bunowen Bay on the Slyne Head promontory. Set in a typical rocky landscape of Connemara, the area is home to the Connemara Golf Club and The Connemara Smokehouse is also situated at the harbour 200 metres from the beach.
10. Connemara National Park, Co. Galway
Connemara National Park is one of six national parks in the Republic of Ireland that are managed by the National Parks and Wildlife Service of the Department of Arts, Heritage and the Gaeltacht. It is located in the west of Ireland within County Galway.
11. Dogs Bay, Co. Galway
Two miles from Roundstone, Co Galway, on the road to Clifden, are two of the finest beaches in Ireland. Gurteen Beach and Dog's Bay lie back to back forming a tombolo jutting out into the Atlantic Ocean.
Dog's Bay is located closer to Roundstone village and has a spectacular horseshoe shape with more than a mile long stretch of white sandy beach. Similar to Gurteen Bay, the sand is not comprised of traditional limestone but rather made entirely of fragments of seashells which give it a pure white colour.
12. Galway City, Co. Galway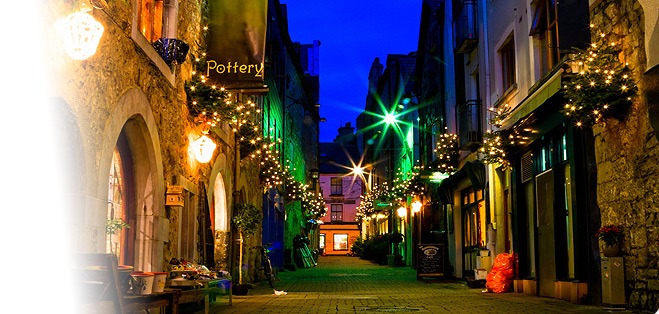 Discover magic by walking through Galway at night.
13. Kinvara, Co. Galway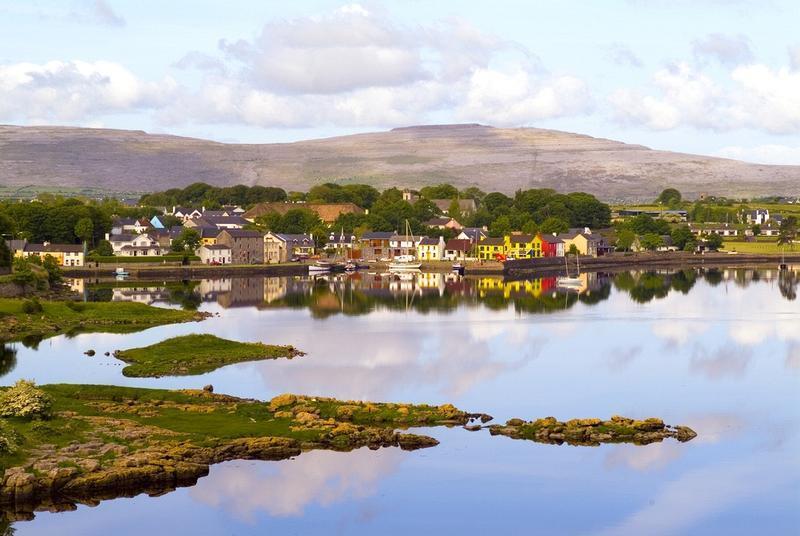 Kinvara is a sea port village located in the south of County Galway, Ireland. The modern parish of Kinvara comprises the civil parishes of Kinvarradoorus and Killinny (Killina). Kinvara is occasionally spelled Kinvarra in English; this may be seen on some maps and road signs, although Kinvara is the most common spelling used nowadays. Kinvarra is still the official form of the name for the townland as shown on OSI maps and this form is still used on polling cards as the name of the townland while the District Electoral Division (DED) is called Kinvara.
14. Dunguaire Castle, Kinvara, Co. Galway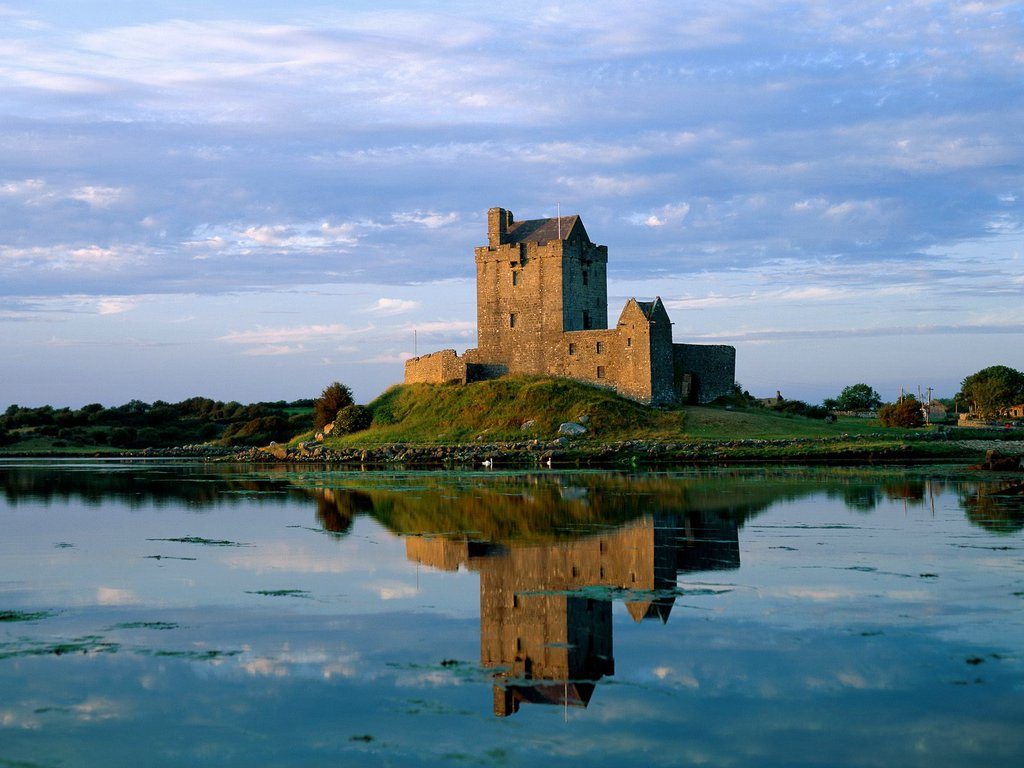 This 16th century tower house sits on a rocky outcrop on the shores of Galway Bay its architecture is simple yet magnificent. A short stroll from the village for you to enjoy as the castle is just 300 yards outside the lovely village of Kinvara.