Surrounded by enchanting forests and offering bird's-eye views over Northern Ireland, there's much to warrant a visit to the Cloughmore Stone.
Located in County Down, near the village of Rostrevor, is the Cloughmore Stone: an impressively large bolder that perches atop a mountain overlooking town and country below.
Locally dubbed "The Big Stone", the Cloughmore Stone is a hotspot for hikers, daytrippers, and dog walkers. Looking for a good leg stretch when in the locale? Here is everything you need to know about a visit to the Cloughmore Stone.
Overview – the facts
The Cloughmore Stone is glacial erratic – a large glacially displaced rock that differs in type and size from where it is located. Scientists believe the rock originated in Scotland and was glacially disturbed some 10,000 years ago during the last Ice Age.
The stone is located on the slopes of Slieve Martin and is part of a National Nature Reserve. The site of Cloughmore (also spelt Cloghmore) Stone is also deemed an Area of Special Scientific Interest.
When to visit – any time of the year
Cloughmore Stone is a year-round affair. Given that it is a public site, the time you choose to visit is entirely up to you.
Warm, dry days are particularly popular, and considerably more visitors populate the area on the weekends, during summer and on school holidays.
Directions and parking – how to get there
The Cloughmore Stone is located not far from Newry, at the border of Northern Ireland and the Republic of Ireland.
Once in Newry, follow the Warrenpoint Rd/A2 to Rostrevor, where you will find signs directing you to the site.
The Cloughmore car park is available for visitors and is located within walking distance of the Cloughmore Stone for ease of access.
Distance – a short uphill walk
Visitors can expect to walk uphill a short distance from the car park to reach the site in question.
It should be noted the terrain along the path leading to the Cloughmore Stone may be uneven and steep in places. Therefore, it may not be suitable for those less able.
Things to know – useful info
If you are keen to explore the enchanting forest surroundings, make sure to take on one of the three marked trails that circle the site.
These trails range between 2 to 7.2 kilometres (1.25 to 4.5 miles) and are a great way to discover the impressive woodlands and rugged wilderness.
How long is the experience – how much time you will need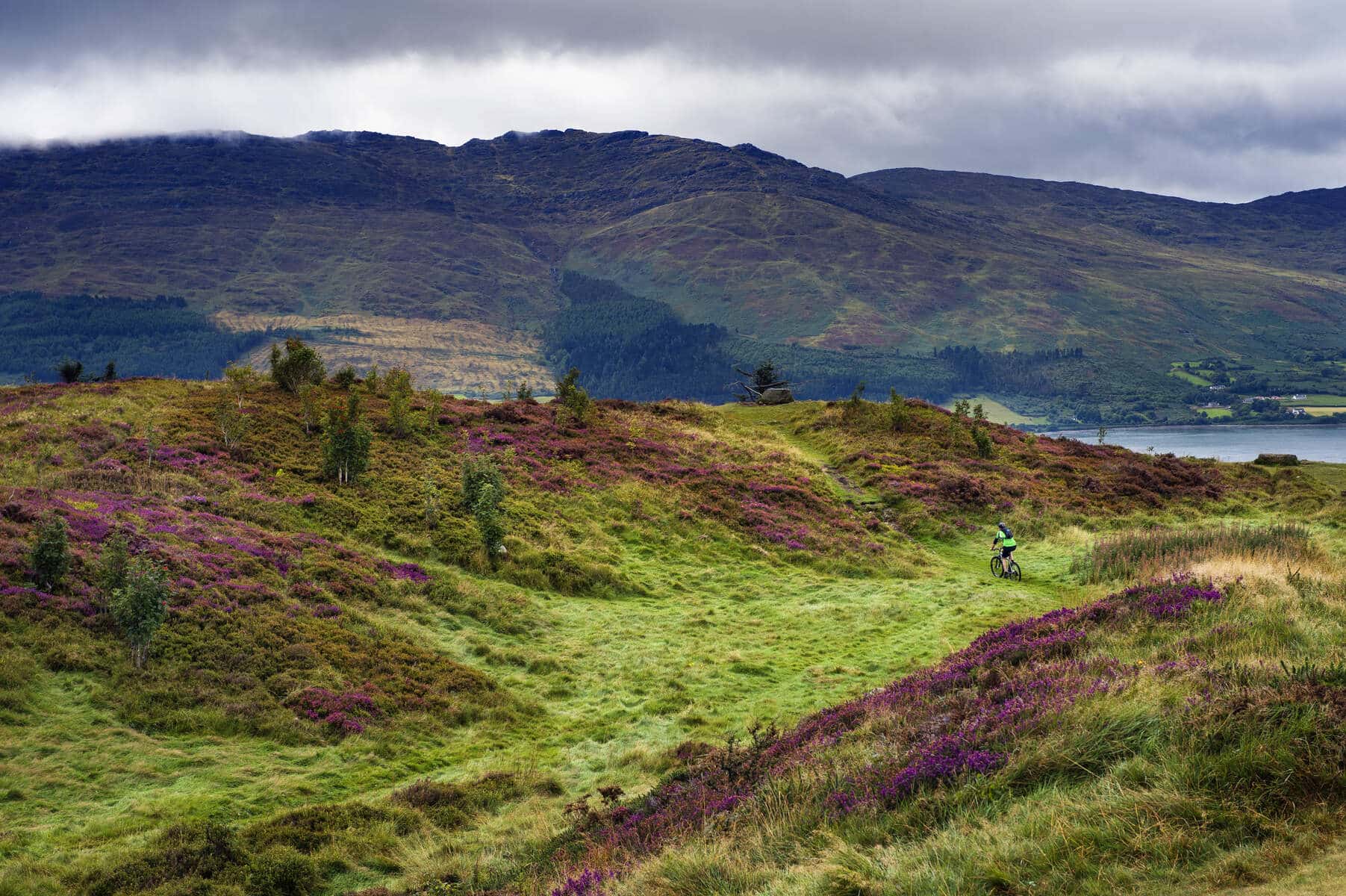 Give yourself two or three hours if you plan to make the most of a trip to Cloughmore Stone with a long walk around the area.
If you're tight on time, an hour would be enough to soak up the views from the top! Make sure to marvel at Carlingford Lough in the distance and Rostrevor Forest below.
What to bring – come prepared
A sturdy worn-in pair of hiking boots are a must due to the challenging terrain. Given that it's Ireland, a rain jacket rarely goes amiss. In the summer months, sunscreen is advisable, too.
Given that this is a National Nature Reserve, you shouldn't expect amenities. Pack a picnic and some water to keep you hydrated along your travels.
What's nearby – explore the magical Mournes
Warrenpoint Golf Club is located not far from the site and offers tee times for visitors from £30 per hour (non-members).
If you're keen to push the limits, head onto the Mourne Mountains for more awe-inspiring backdrops, challenging trails, and impressive vistas.
Where to eat – tasty Irish grub
The Church in Rostrevor is perfect for a breakfast or lunch pre-or post-visit to the Cloughmore Stone.
If you're looking for a meal later in the evening, we recommend stopping by The Rostrevor Inn, a cosy local with traditional fare, perfectly poured pints, and a warm welcome.
Where to stay – for a cosy night's rest
The Rostrevor Inn, as mentioned above, also offers seven no-frills bedrooms. It is perfect if you want to saunter from the dining table to deep slumber.
If you prefer the more homely approach, check out the nearby Sands B&B. It is contemporary while retaining that Irish charm and traditional hospitality.
For those who lean towards a more classic hotel set-up, drive 30 minutes to Newry. Here, you will find the charming four-star Canal Court Hotel.