Clodagh: pronunciation and all you need to know. We have the statistics and history ready to share with you. Here's everything you need to know about the Irish girl's name, Clodagh.
The name Clodagh has stuck around in recent years. It succeeds in keeping up with competing names but at a steady pace, barely ascending nor declining in popularity.
The Irish Central Statistics Office tells us that in 2020, the name Clodagh ranked 46th in the bid for Ireland's most popular baby name.
This figure stood at 50th in 2019 and 45th in 2018. As you can see, the name simmers like a pot on a low heat, hardly changing, waiting for the perfect time to wow us. Perhaps 2022 will be Clodagh's hour in the sun.
Pronunciation – it's not as hard as it looks
Clodagh is pronounced like 'cloh-dah' and is sometimes referred to as an alternative to the name 'Chloe'.
The 'gh' part of the name is silent and this is the part that often confuses people. It is important to remember that Irish language phonics are entirely different from those of the English language.
The silent 'gh' combination in Irish can serve to elongate the vowel sound that comes before it. For example, the Irish word for 'choice' is 'rogha' (pronounced 'row-ah' with a long 'ah' sound at the end).
However, Clodagh can be kept short and sweet with a quick 'cloh-da'. Believe us; no one will know the difference in how you say it as long as there's no 'g' sound at the end.
History and meaning – what's in a name?
Wikipedia tells us that the name Clodagh was first recorded in the 1800s. Lady Clodagh Anson, daughter of John Beresford, 5th Marquess of Waterford, was named after the River Clodiagh (River Clodagh).
This river can be found flowing through the Marquess's estate at Curraghmore, County Waterford. Lady Clodagh later named her daughter Clodagh also, who wrote, "She called me Clodagh too and hoped, in vain, that we'd be the only two."
Ironically, the name became popular in Ireland despite Lady Clodagh's wishes. Moreover, the original River Clodiagh might have been a variation of the Irish word 'cladach', which means 'seashore'.
Or, it could have come from the word 'clábarach', meaning 'muddy'. Anyone with the name Clodagh is said to be freedom-loving and free-spirited.
Famous Clodaghs – who they are and what they do
No explanation of the pronunciation and meaning of the name Clodagh is complete without a lowdown on Ireland's most famous Clodagh's.
Let's start with Clodagh Rodgers, a retired actress and singer from County Down, best known for her hit songs 'Come Back and Shake Me', 'Goodnight Midnight', and 'Jack in the Box'.
Next, we have Clodagh Simonds, a musician, singer, and songwriter, also from County Down, who released her first single when she was just fifteen years old.
The most famous Clodagh in our midst must be Clodagh McKenna. She is a chef, author of cookbooks, columnist, and TV presenter.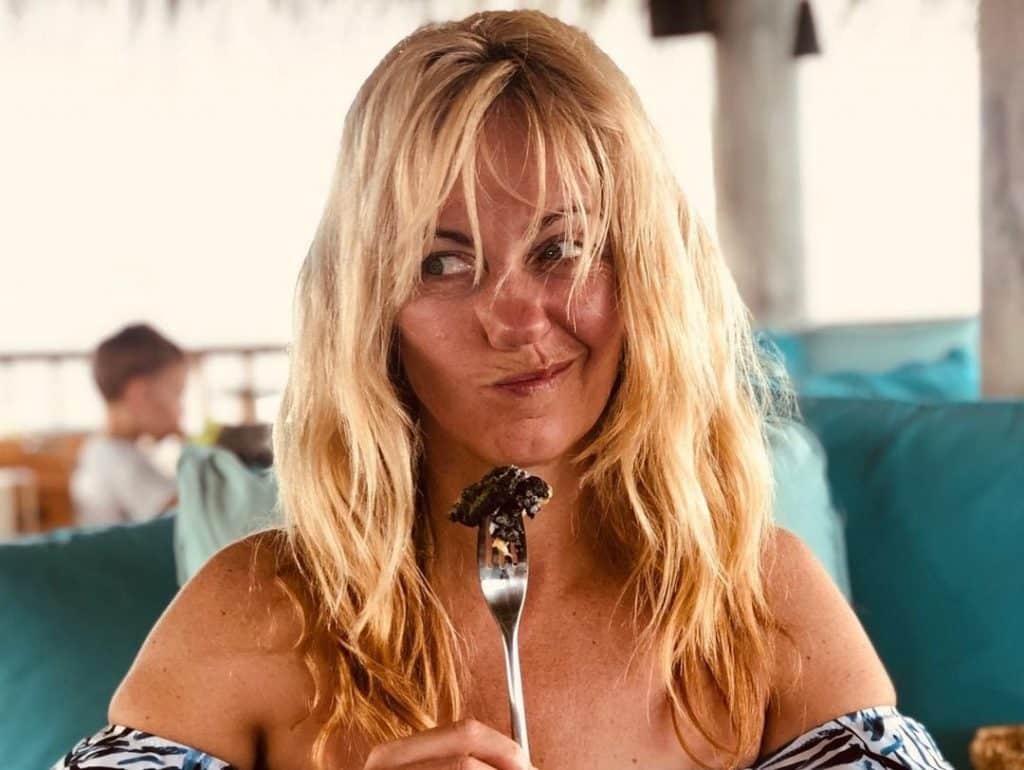 You might have spotted her on ITV's This Morning Show and on her own series, Clodagh's Irish Food Trails.
Last but not least, let's shine a light on a fierce Clodagh whom we all recall: Storm Clodagh. In 2015, a low-pressure storm by the name of Clodagh rocked our western shores and shrieked in the east, wreaking havoc on Ireland and the UK.
Storm Clodagh left thousands without electricity, caused road blockages due to fallen trees, and resulted in the disruption of public transportation – clearly not our favourite Clodagh on the list!
There you have it, all you need to know about the Irish girl name Clodagh: pronunciation and meaning, explained.
When compared to thousands of beautiful Irish names, Clodagh is a unique choice you won't soon forget.
Other notable mentions
Clodagh Eastern Colony: This is a village in Sri Lanka. It is located within Central Province.
Clodagh Hartley: Clodagh Hartley was a former editor for The Sun magazine. She was involved and cleared of a controversy involving leaked information.
Clodagh Asshlin: Clodagh Asshlin is the heroine of the 1905 novel The Gambler by Katherine Cecil Thurston.
Clodagh Delaney: Leigh Arnold as Dr Clodagh Delaney was the name of the character played by Leigh Arnold in the RTE show The Clinic.
Storm Clodagh: Storm Clodagh was the storm that rocked Ireland and
Clodagh Pine: Clodagh Pine is a character in Maeve Binchy's Circle of Friends.
Clodagh Design: Clodagh Design is a multi-discipline design firm in New York.
FAQs about the name Clodagh
Is Clodagh a girl's name?
Yes, Clodagh is primarily a name given to girls.
What is the name Clodagh in English?
The anglicised spelling of Clodagh would be 'Cloda'.
Is Clodagh a common name?
Clodagh is a common name in Ireland. As of 2020, it was the 46th most popular baby name for girls.