Clew Bay is one of Ireland's most scenic coastal areas; with its turquoise waters, picturesque islands and pristine beaches, it is no wonder people fall in love with this region of Mayo.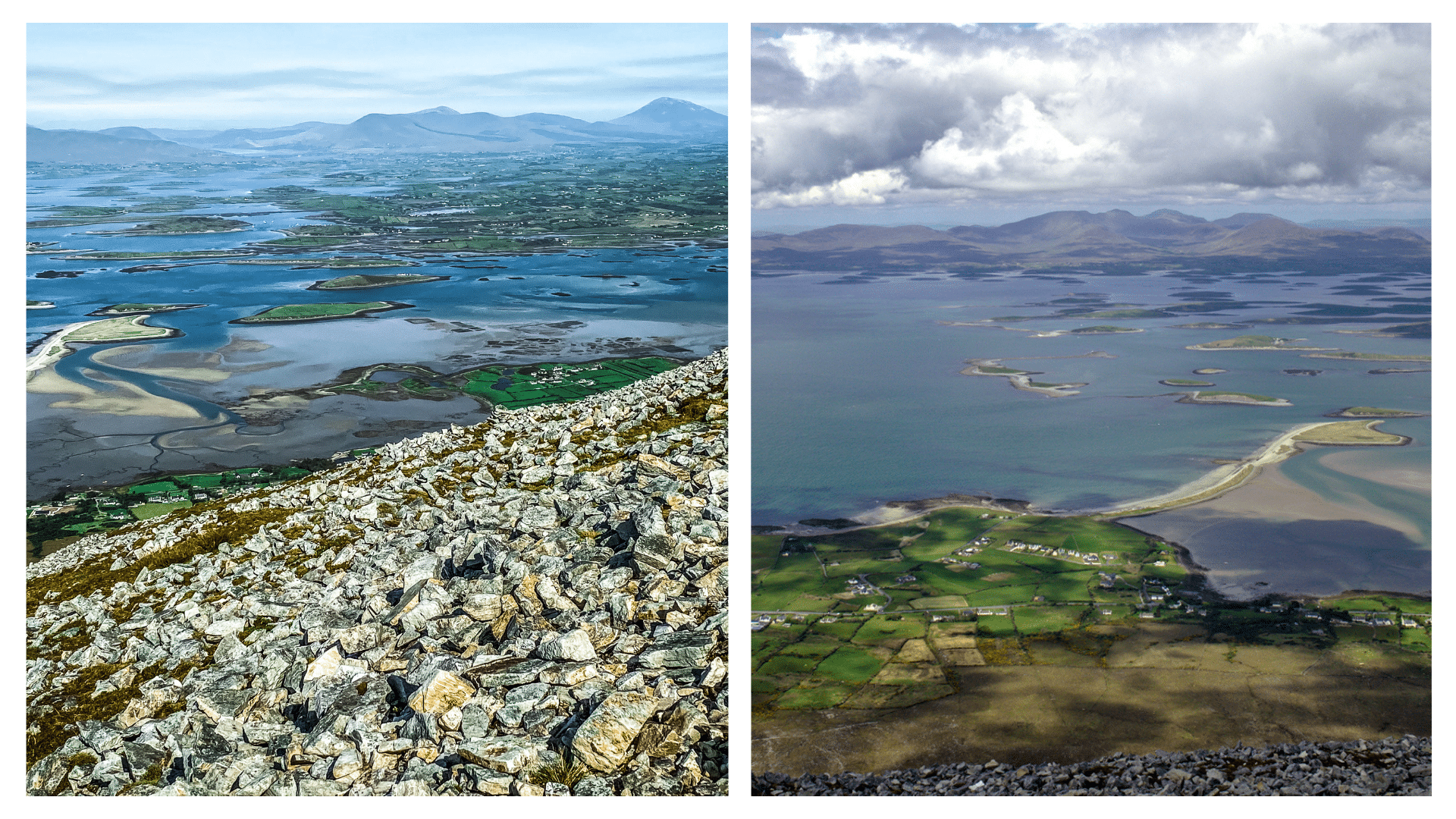 Located along the rugged Wild Atlantic Way, close to many other notable attractions, Clew Bay is a tranquil region that captivates anyone that visits.
Clew Bay is a wonderful natural ocean bay in County Mayo. It's overlooked by the Nephin Mountain range of North Mayo and Croagh Patrick to the south.
It's an area steeped in cultural significance, with the O'Malley clans of Ireland once having strongholds in the area. The most famous of whom was Pirate Queen Grace O'Malley.
When planning your visit, there are some top tips and interesting facts you might want to learn before you go.
Ireland Before You Die's top tips for visiting Clew Bay:
Clew Bay is best explored when the weather is at its mildest, so always check ahead and plan to visit on a clear and sunny day during the summer.
If you are feeling active, it is encouraged to hike to Croagh Patrick's summit to absorb phenomenal views over the area.
The Great Western Greenway is a panoramic coastal route for walkers and cyclists and is a fantastic way to explore Clew Bay.
Westport is the main town close to Clew Bay, and it is the best place to enjoy traditional Irish music, great pints and gourmet food.
A Clew Bay cruise is a fantastic way to get up close and personal with the wildlife and the landscape and learn about the 20,000 years of regional history with guided commentary.
Interesting facts about Clew Bay:
This bay has 365 islands, one for every day of the year, and while it is impossible to explore them all, it is worth venturing into a few.
This region is known for its diverse marine life, and it is common to spot dolphins, seals and a variety of bird species, making it a haven for wildlife enthusiasts.
Croagh Patrick, a renowned pilgrimage mountain, overlooks Clew Bay, and the panoramic view from the summit on a clear day is sensational.
Clew Bay is a natural ocean bay in County Mayo, and it is a prime example of sunken drumlins, formed by the movement of glaciers and submerged under the sea.
The bay is known to be the location of John Lennon's private Island Dorinish, which was purchased in 1967 and is uninhabited.
What's nearby
Drink: Matt Molloy's and the Porterhouse are fantastic for live music and excellent pints, but why not try Tobys Bar for a quieter crowd with far fewer tourists?
Food: Many great eateries in Westport include An Port Mor (local Irish cuisine), Sage (fine dining) and the Towers Bar and Restaurant (seafood).
Other attractions: The National Museum of Ireland, Achill Island, and Clare Island are all other great attractions in the area.
Your questions answered about Clew Bay
Are there hotels in Clew Bay?
Yes, the region has plenty of hotels, B&Bs and self-catering accommodation.
Are there water activities in Clew Bay?
Sailing, fishing, and kayaking opportunities and guided tours are available along the coast.
How do I get there?
Knock International Airport is just 40 km (24 miles) away, but Clew Bay is easily reached from Dublin, Galway and Cork.