It's the perfect choice for a beautiful baby boy. Allow us to introduce you to Cillian, the traditional Irish boy's name.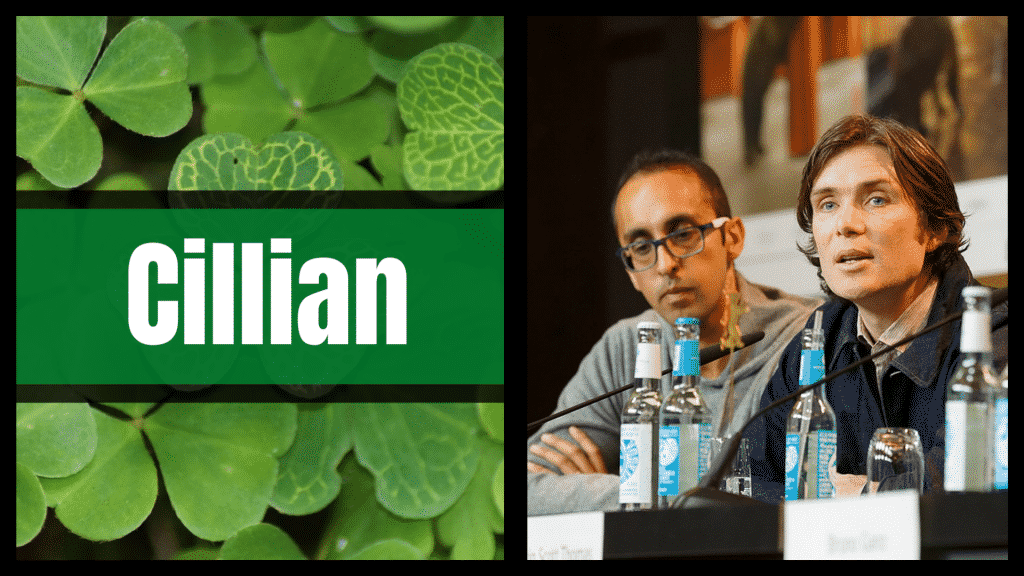 According to the Irish Independent, 'Cillian' came in at 11th place in the bid for Ireland's most popular baby boy's name in 2020.
The name has seen a recent surge in popularity, which we owe perhaps to the star of Peaky Blinders, Cillian Murphy. This, by itself, gives it a right to enter into the category of celebrity names. 
And, while there certainly has been a recent explosion in the name, there is also a steep history associated with it. It is one of the most prominent Celtic names, and one of the most common names overall in the country.
Join us as we explain the pronunciation of Cillian, its meaning, and where exactly the name comes from.
Correct pronunciation of the name Cillian – repeat after us
The name is pronounced 'Kill-ee-an', with three syllables. Don't forget also that the 'C' requires a strong 'K' sound rather than a soft 'S' for the correct pronunciation.
This is a common mistake that people make when saying this name. Luckily enough for any Cillian travelling abroad, their name coincides closely with English phonics in spite of its Irish origins.
This makes the name not too complicated to pronounce for those who don't understand the Irish phonics system. In short, Cillian looks the way it sounds: 'Kill-ee-an'.
Variations and spelling – so many Cillians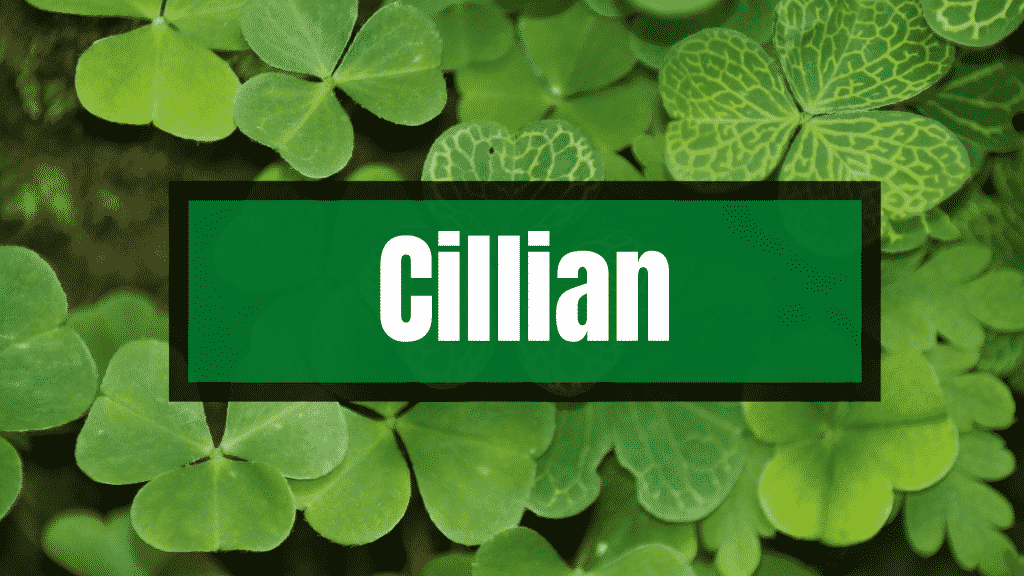 You may recognise this name by its anglicised cousin, Killian. Killian with a 'k' is pronounced the same as the original Cillian with a 'c'.
Spelling variations of the English version include 'Kilian' and 'Killion' (all pronounced the same).
Now, the name 'Killeen' is also a popular surname in Ireland. Similar first names include Cillín (pronounced 'kill-een' with two syllables) and Cian (pronounced 'Keen' or 'Kee-an').
What does Cillian mean? – all you need to know about this gorgeous Irish name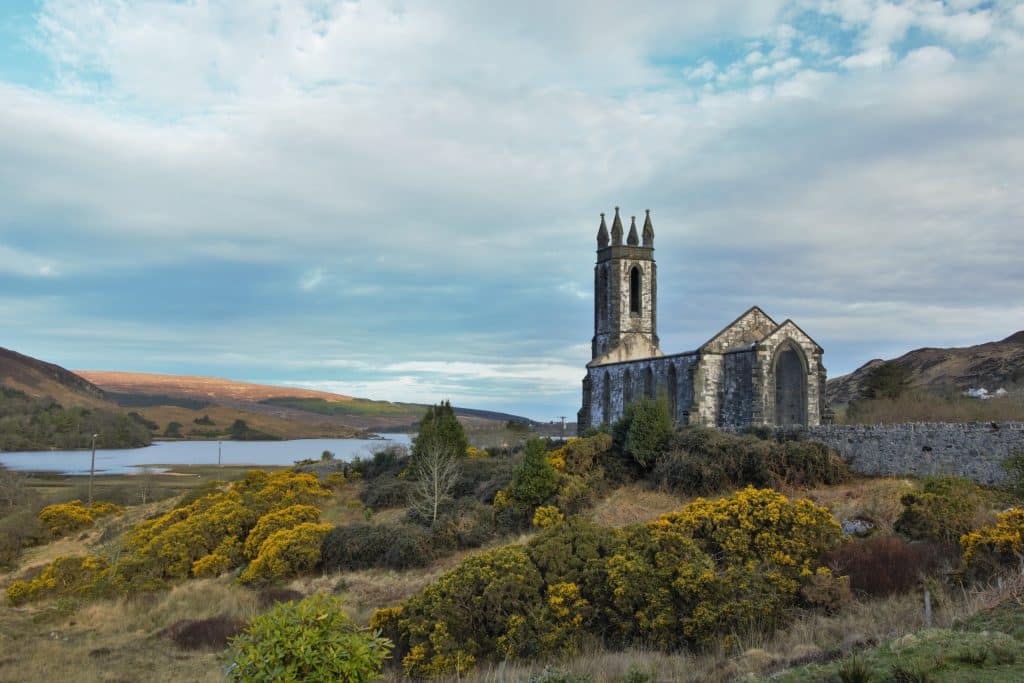 While admiring Ireland's churches and cathedrals, you may come across a sign marked 'Cillín'. This is because the name 'Cillín' or 'Cillian' means 'small church'.
'Cill' in Irish means 'church', while the suffix 'ín' is often tacked on to the end of a name to make it smaller or to sound cute and endearing.
Several Irish saints bore the name Cillian, which comes as no surprise when you consider the name's religious impact.
Famous Cillians – from saints to sportsmen
Many believe the name originated with Saint Cillian, an Irish missionary to Germany in the 7th century. He was martyred in Franconia, Germany, in 683, which led him to become the city's patron saint.
While many Saint Cillians have existed due to religious significance, the name is also steeped in sport. You can spot Cillians across the board when it comes to Ireland's national sports, Gaelic football and hurling.
Cillian Buckley is an Irish hurler who plays for Kilkenny.
Cillian Farrell is the current manager for the Meath senior hurling team. Cillian O'Connor is a Gaelic Footballer for Mayo. And there is also Cillian Willis, the professional rugby union footballer with Leinster Rugby.
As above-mentioned, the most famous Cillian of all must be the Irish actor, Cillian Murphy. Ranked number 12 on The Irish Times' list of greatest Irish film actors in 2020, Cillian Murphy remains to be one of our favourite Irish celebrities.
There you have it, a snippet of baby name inspiration on the name Cillian, its pronunciation, and meaning, explained for you.
Notable mentions
Cillian Sheridan: Cillian Sheridan is an Irish professional footballer who plays for Dundee. He started his career with Celtic back in 2006. 
Cillian Vallely: An Irish musician from Armagh who plays the uileann pipes and low whistle with the Irish band, Lunasa. 
Aldrich Killian: He is the doctor-turned-villian character in Iron Man 3, the final movie in the trilogy of the show and one of the early Marvel movies. 
Kylian Mbpappe: Whilst a different variation of the name, Kylian is still the same name and pronunciation. He is one of the best young footballers in the world, and recently signed a huge contract with PSG.
FAQs about the Cillian, its pronunciation, and meaning
Does Cillian mean warrior? 
Cillian is one of the top Gaelic names, and means "little warrior" and "bright-headed".
Is Cillian a popular name? 
Yes. In 2020, Cillian ranked 963rd most popular boy name in the world. As stated earlier, it was an impressive 11th in Ireland. 
What are some other traditional Irish names? 
For boys, this would include Eamon, Diarmuid, Donnacha, and Fionn. Names for girls include Aoife, Fiona, and Siobhan.