Celtic Woman is one of Ireland's most successful musical exports in history. Check out our top 10 facts about the all-female ensemble.
Celtic Woman conquered the world by storm. The (current) four-piece, presently performing their mix of traditional Celtic and contemporary tunes in North America, have been touring the world for 16 years.
They have also received countless awards and are considered role models for young Irish women and girls not just but especially in the musical world.
Spreading traditional music and modern songs around the world, they have and honoured the cultural heritage of Irish music.
Through their vocals and use of Celtic instruments, including the tin whistle, bouzouki, bodhran, Uilleann pipes, Irish fiddle, and more, they have enjoyed huge success.
But how did they first start out? Are any of the original members still in the band? And what's next for them in the cards? Find out below. 
10. They were cast by a former director of Riverdance – a perfect ensemble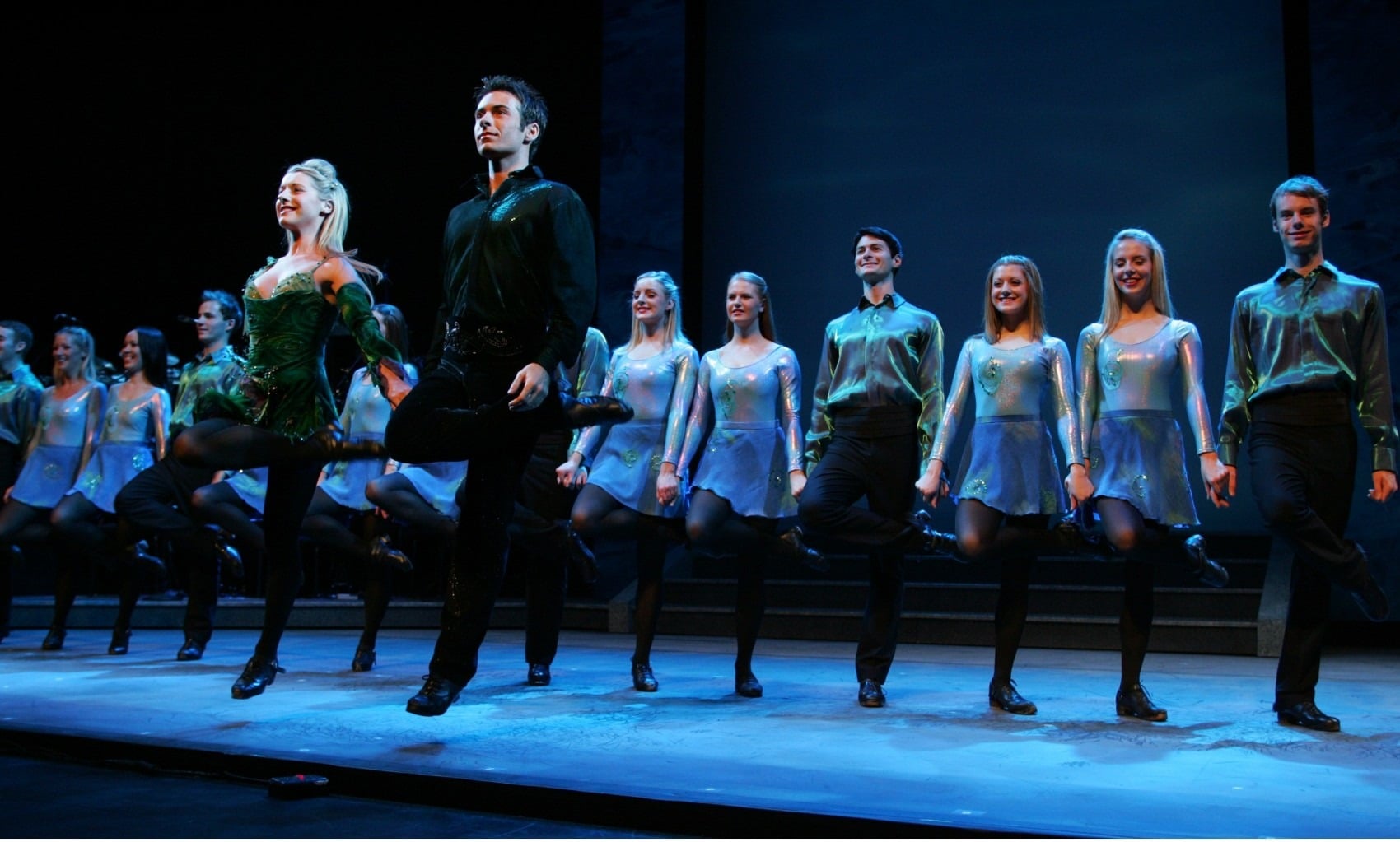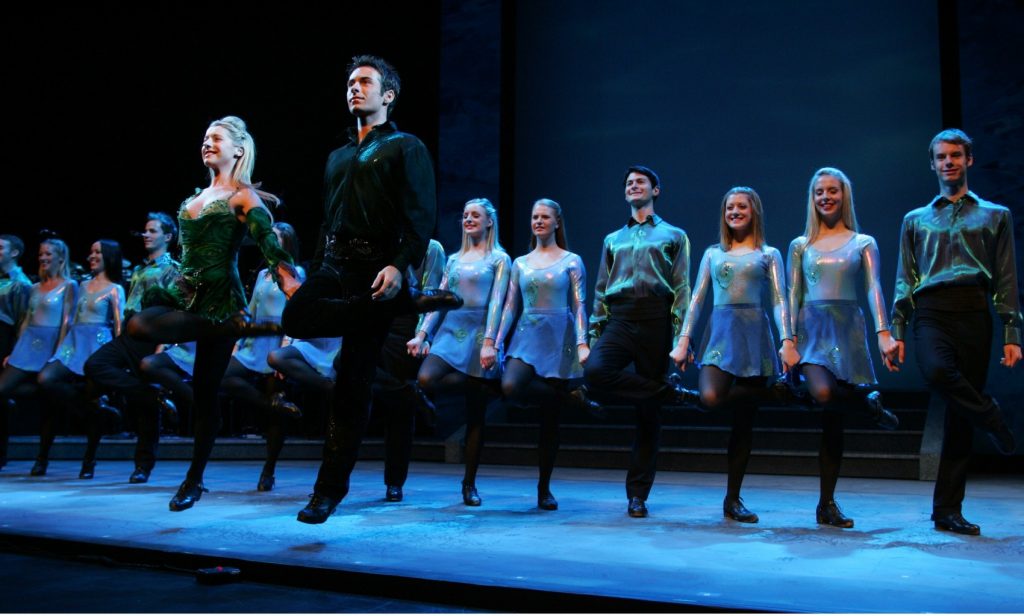 We all love stories of BFFs forming a band and going straight to number one. However, Celtic Woman had in fact never shared a stage or even met before they were put together in a band to support Irish dancers.
David Downes, a former musical director of Irish stage show Riverdance, cast the ensemble for a one-time event. However, they decided to continue due to popular demand.
The original band were vocalists Chloë Agnew, Órla Fallon, Lisa Kelly and Méav Ní Mhaolchatha, and fiddler Máiréad Nesbitt. However, none of the fab five is still with Celtic Woman these days. Máiréad Nesbitt was the last of them to leave in 2016.
9. They have four current and eleven ex-members – an ever-changing guard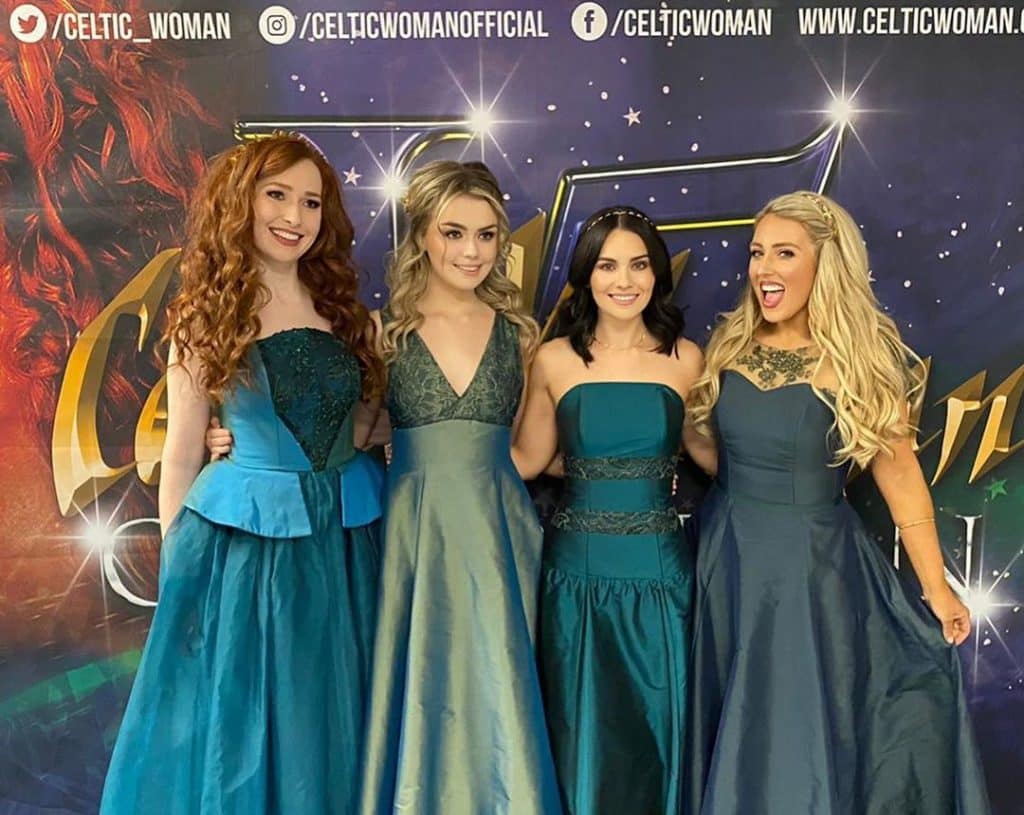 Celtic Woman keeps changing as a band as members go on to pursue their solo careers, play in other formations, or take breaks to raise their children.
Currently, there are four members: Mairéad Carlin, Tara McNeill, Megan Walsh and Chloë Agnew that promote the Irish spirit around the world. Eleven Celtic Woman members have left the band over the years.
Former member and guest soloist Méav Ní Mhaolchatha sometimes still appears as a special guest.
8. Their newest member fangirled over them for years – a dream come true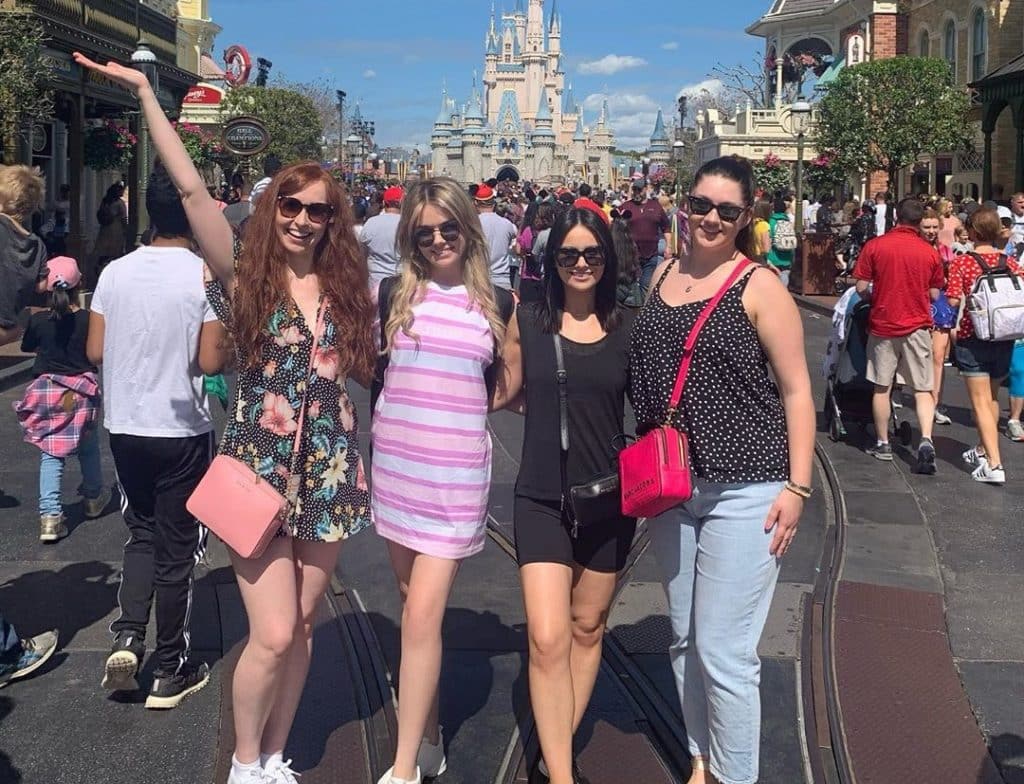 When Irish singer Megan Walsh joined the band in 2018, it was a dream come true for the young musician from County Meath – and in fact her whole family. "I had been a massive fan of Celtic Woman for years before I got the call to sing with them," she said.
She later revealed; "My Dad cried when I told him. He was just so happy. Celtic Woman's music was always on in our house. He couldn't believe it." When Megan first went on stage with the other three, she felt right at home: "It was like we had been playing together for years."
7. Celtic Woman's most devoted fanbase is in the US – the Irish-American influence
One might think Irish ladies performing Irish music would be most famous in Ireland. However, Celtic Woman's largest fanbase is in North America. The four-piece has performed for three US presidents and appeared twice at the White House.
They have also toured extensively over the Atlantic – and don't plan to stop. "Hawaii is the only state which Celtic Woman hasn't visited yet, so I would love to have a few shows on each of the islands," revealed current member Tara McNeill in a recent interview.
6. They have played on every continent except for Antarctica – a truly global group
Celtic Woman has literally played to adoring fans all over the world. The ensemble has sold over four million tickets and performed in 23 countries on six continents – and we wouldn't be too surprised to see them conquer the last missing one at some point.
5. New Zealand and Iceland currently top their bucket list – more ground to cover
Celtic Woman has toured around the globe but there are still blank spots on their travel map.
Tara McNeill dreamt out loud in an interview when asked about the countries she was most eager to go to: "I would absolutely love to visit New Zealand! It looks incredibly beautiful. Iceland is also on my list, as it looks like something from a dream."
Fingers crossed the band will get to play there after their current North America tour, adding to their already-impressive list of countries played in.
4. Their secret weapons are pineapples and workouts – avoid the stress of touring
Constantly being on the road isn't a walk in the park but the members of the band have each found their own little tricks to beat stress and tour blues.
Singer Mairéad Carli revealed hers in a US interview: "I work out a lot. I have my own little routine. I eat pineapple every morning as it's a wonderful antiseptic for the voice. I have never ever been sick on tour."
What's more, the four-piece loves hanging out together even when they are not on stage: "We go to local restaurants, coffee shops, unwind with a little bit of shopping, write music together, and if the weather's nice we go to the beach!"
3. Celtic Woman sings in six languages, including Japanese – embracing all cultures
There's no doubt the ensemble is most famous for their English and Irish songs. However, these talented singers don't stir away from moving into unknown terrain. Besides the obvious two, they have so far done songs in Latin, Italian, German, and Japanese.
2. They like to keep it real – a group that is grounded
Even though the band keeps changing, Celtic Woman sees itself as a bunch of best friends making music together and promoting the Irish spirit around the globe.
What's more, they love to keep it grounded and stay away from the temptations of celebrity lives. Asked to describe the typical member, Mairéad Carlin answered: "Honest, grounded and real."
1. Celtic Woman is the most successful all-female group in Irish history – a tremendously talented group of girls
It may come as no surprise that their musical talent has got them far. Their self-titled debut album, featuring various Celtic songs, shot them to fame and they have enjoyed consistent success ever since.
Grammy-nominated Celtic woman has sold more than ten million CDs and DVDs, making it the only all-female act to achieve multi-platinum success and classical crossover success as well as the world music genres during the past decade.
They have been named Billboard's #1 World Music Artist of the Year six times. Each of their eleven studio album releases have debuted at number one in Billboard World Music charts.
FAQs about Celtic woman
Who are the current Celtic Woman?
Current members are Chloë Agnew, Irish fiddle and harp maestro Tara McNeill, Megan Walsh, and Muirgen O'Mahony.
Why did Mairead leave Celtic Woman?
Celtic violinist and long-time member Máiréad Nesbitt left Celtic Woman to persue solo projects. Derry-born singer Máiréad Carlin left the band for similar reasons.
Who are the past Celtic Woman members?
Former members of Celtic Woman are Órla Fallon, Lynn Hilary, Lisa Kelly, Lisa Lambe, Susan McFadden, principal singer Éabha McMahon, Méav Ní Mhaolchatha, Máiréad Nesbitt, principal singer Deirdre Shannon, Alex Sharpe, Hayley Westenra, and Derry-born singer Máiréad Carlin.