CBD oil is the talk of the town. Keen to learn more? Here's all you need to know about CBD oil in Ireland.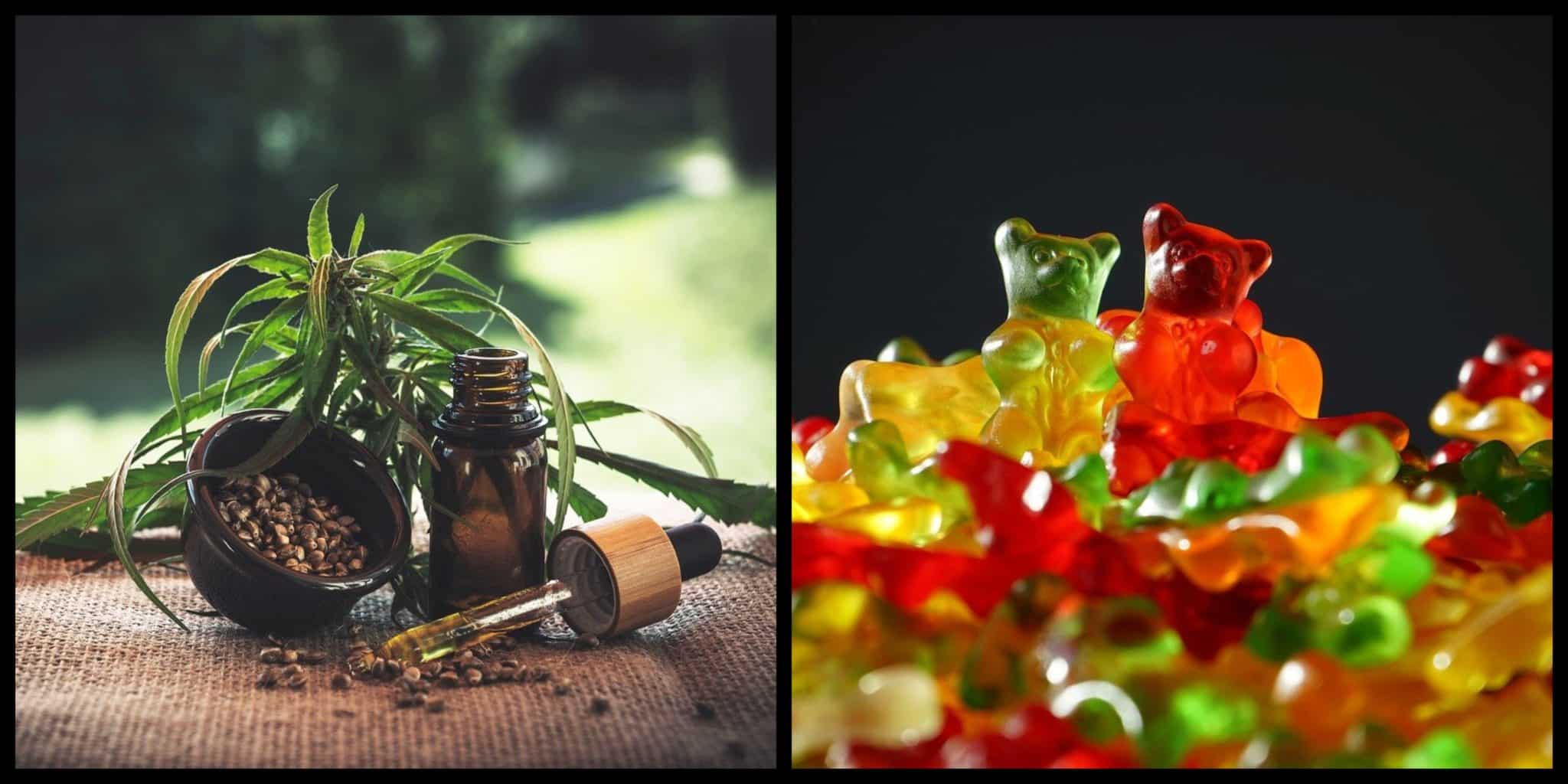 Although cannabidiol has been on the scene for decades, its widespread popularity has only come about in recent years.
A sister substance to tetrahydrocannabinol (THC), CBD is often mistaken to be a drug which makes you high, earning itself a shaky status of legality which is forever under the microscope.
Today, CBD oil in Ireland is as popular as ever. It is advocated by scientists and health gurus around the world. Proven to alleviate symptoms of illnesses from depression to psoriasis and cancer, there is much this super substance can do.
Read on to learn all there is to know about CBD oil in Ireland, including its legal status, where to buy it, and ways you can use it!
Overview
CBD oil is a compound which makes up part of the cannabis plant – 40%, to be exact. Other compounds which make up the cannabis plant include TCH. However, unlike THC, CBD oil does not get you high.
CBD is one of 113 other cannabinoid compounds found in the cannabis plant, and it was discovered in 1940 by a British chemist named Robert S. Cahn.
Over time, CBD has been the subject of rigorous testing and is proven to be a homoeopathic alternative to the treatment of a vast array of illnesses, as well as being attributed as a wholesome supplement to a healthy lifestyle.
Legal status
The legality of CBD oil in Ireland is a murky subject. Despite a wealth of research proving its medicinal purposes, it remains under scrutiny from government and health officials.
For any product to be sold for medicinal purposes in Ireland, it needs to be granted the status of a "medicine", which CBD has not yet attained.
Following on from a 2017 health report, CBD's impressive ability to tackle the symptoms of some truly debilitating illnesses was too extreme to go unnoticed.
At this time, medical cannabis (or CBD oil with high THC content) was legalised for use by patients with multiple sclerosis, cancer, and epilepsy.
In addition to this, pharmacies and stores can sell CBD products with low TCH content (less than 0.2%). However, in these instances, the product assumes the title of a food supplement.
Ways you can use it
CBDis available in a variety of ways, including oil, capsules, gummy bears, edibles, topical creams, and balms, as well as a liquid for e-cigarettes.
More so, how you can integrate CBD oil into your daily life are endless. While some pro-CBD shops are offering infused drinks, milkshakes, teas, foods, and snacks, it comes as no surprise that there are more and more people including it in everyday rituals such as their morning coffee.
It is important to note, however, that while there may be a variety of CBD products available in-stores and online.
In Ireland, the TCH quantity must be below 0.2% to be deemed legal without a prescription. If you're keen to explore some of our recommended retailers, read on!
Where to buy it
Whether you prefer an in-store experience, or like the comfort of familiar surroundings, these are top three places to buy CBD oil in Ireland.
1. Dr. Hemp Me – the one that delivers
Dr. Hemp Me is a Dublin-born brand that offers CBD products online with delivery straight to your door. Envisioned by an Irish entrepreneur, Dr. Hemp Me is your safe way to support local from the comfort of your own home.
2. Holland & Barrett – for the comfort of familiar surroundings
Holland & Barrett is Ireland's leading health food store. Splashed around shopping centres and high streets across the Emerald Isle, its ever-present nature makes it a great place to go if you're new to CBD and would enjoy discovering it in familiar surroundings.
More info: HERE
3. The Hemp Company – for the in-store experience
The Hemp Company on Capel Street in Dublin is another top place to purchase CBD oil in Ireland. With endless products and staff of first-hand knowledge, you're sure to feel at ease at The Hemp Company.
More info: HERE