Cathal is a traditional name that gets everyone confused. So, let us explain the meaning of this Irish boy's name and how to properly pronounce Cathal.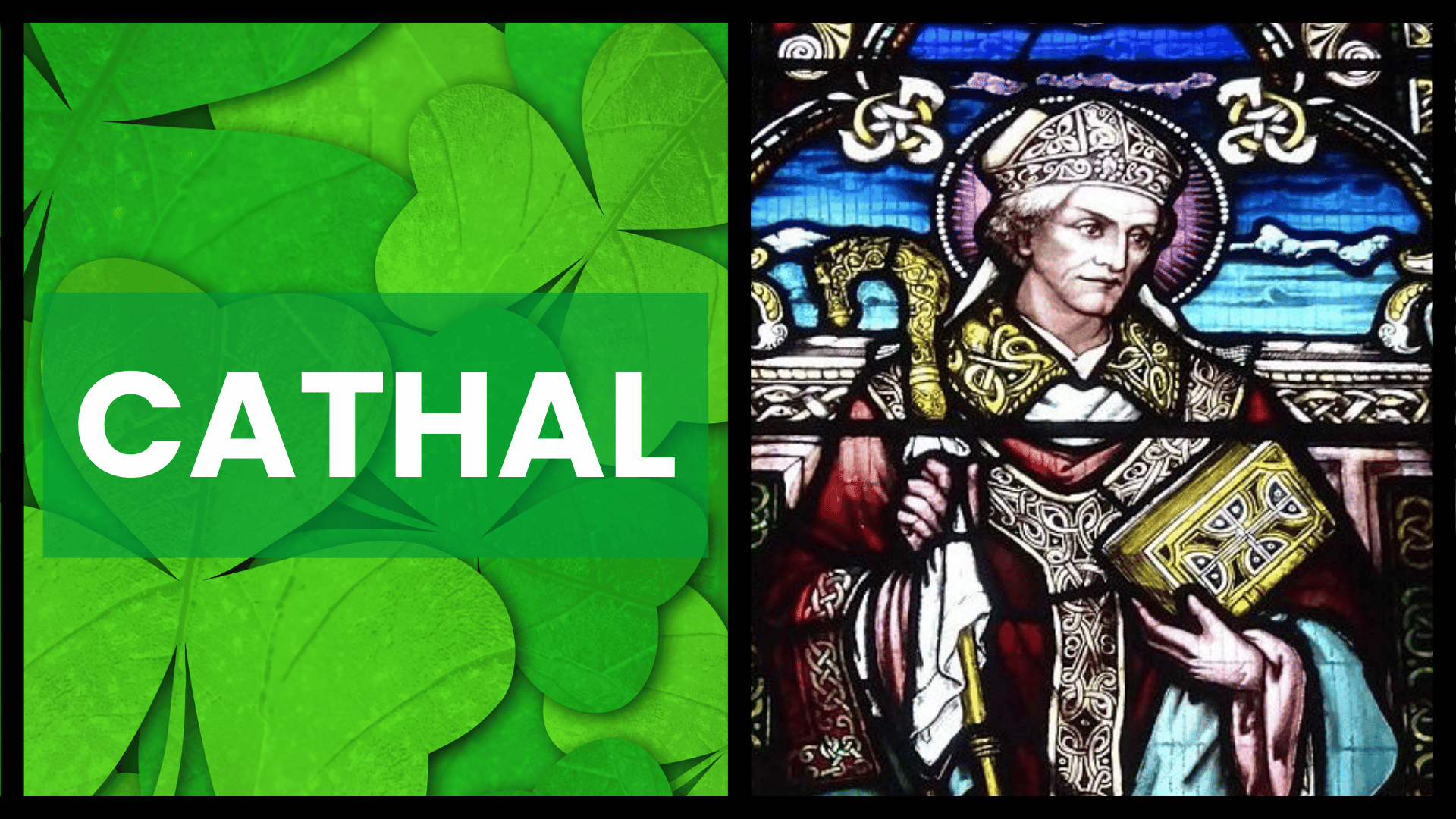 Anyone with a traditional Irish name out there knows exactly what it is like to have your name mispronounced on more than one occasion, and the Irish boy's name Cathal is no exception.
For years, Cathals have been hearing several variations regarding the pronunciation of their name, which may seem simple to us Irish people, but perhaps not to everyone.
As well as clearing this up once and for all, we will delve into the fascinating history of the name, including its true meaning and origin. We will also remind you of the most famous Cathals that ever lived. So, let's get started.
Origin and meaning – the story behind the name Cathal
One of the best things about Irish names, whether they be girls and boys given names or traditional family names, is that every name has stemmed from somewhere, making for an excellent step back in time.
When it comes to the name Cathal, many people who bear this Irish boy name may not even know where the name originated, but fear not because you are about to learn a little bit more about this popular Irish name.
Cathal is, of course, of Irish and Celtic origin, which is why you will find that this name is most common in Ireland, a Celtic country.
Still, over the years, many people looking for unusual baby boy names have opted for traditional Irish names, such as Cathal, making it even more popular worldwide.
The name means 'battle rule' or 'great warrior' and comes from a seventh-century saint who went by the name St Cathaldus.
This was one of the most common names in Ireland during the Middle Ages, and although it is still relatively common today, it is not nearly as common as its Irish brother names such as Oisin, Seamus, or Fionn.
History ‒ a fascinating tale of this Irish name
The name is derived from two Celtic parts, 'cath', which means battle and 'val', which means rule. As mentioned, this name came from St Cathaldus, an Irish saint who was born in Munster but became the Bishop of Taranto in Italy when he was asked to take up the vacant role.
The Irish monk, who went by the name Catald or Cathaldus, became the head of the church in Taranto in southern Italy when his ship sank just off the coast. He was encouraged by the locals to stick around, and during this time, he performed many miracles.
Pronunciation and variations – how to say Cathal correctly
So, now that we are familiar with the backstory of where the name Cathal originated, let us finally get to the point of explaining how this Irish boy's name is pronounced.
Like many Irish names, the combination of letters can put many people off and lead them to pronounce the name in the wrong way. The same goes for Cathal, where the 't' is silent – it's an unwritten rule that many of us have grown up with, but we know it can be very confusing for others.
Cathal is pronounced CAW-HAL as if there were no letter 't' at all. It is worth noting that there is, in fact, no female version of the name.
Cathal has been anglicised in many forms. Two, in particular, have been Charles and the popular name Karl, neither of which relate to the name whatsoever.
At the same time, other alternative spellings and Anglicised forms include Cathel, Cahal, Cahill (a common Irish family name), Kathel, and even Cal.
This name was extremely popular during Medieval times in the western provinces of Munster and Connacht, where many Irish kings bore the name.
Now, it is one you will find scattered around the country nowadays. It is also becoming an increasingly popular choice on Irish baby names lists in English language countries.
The surname Cahill, which is the anglicised version of O'Cathail, meaning 'descendant of Cathal'. It is a common Irish surname that is found all over the country.
Famous people with this name – the famous Cathals out there
St Cathaldus was not the only famous person to bear this name, and once the name came into existence, we started to see and hear it more and more. Here are a few famous Cathals you may have heard of.
Cathal Brugha: Former Irish Minister for Defence, Chief of Staff to the IRA, and was first President of Dail Eireann. Many will be familiar with the famous Cathal Brugha Street in Dublin City, named after him.
Cathal O Searcaigh: A modern Irish language poet.
Cathal J. Dodd: A Canadian voice actor of Irish descent. He goes by the name Cal Dodd and is famed for being the voice of Wolverine in X-Men: The Animated Series.
Cathal Mannion: An Irish hurler.
Cathal Dunne: An Irish singer who represented Ireland in the 1979 Eurovision Song Contest, with the song entitled 'Happy Man'.
Notable mentions
Cathal Ó Sándair: Born Charles Saunders, Cathal Ó Sándair was one of the most prolific Irish language authors of the 20th century.
Cathal McCarron: A well-known Gaelic footballer. He is an All-Ireland Winner for Tyrone.
Cathal mac Conchobar mac Taidg: A famous king of Connacht.
Cathal Óg Mac Maghnusa: A 15th century Irish historian known for the Annals of Ulster.
FAQs about the Irish name Cathal
What is Cathal in Irish?
Cathal is spelt and pronounced the same in both English and Irish.
What does the name Cathal mean?
Battle rule or great warrior.
How do you pronounce Cathal?
This name is pronounced as CAW-HILL.
Alas, with the correct pronunciation, true meaning, and origin of the Irish boy's name Cathal, we have high hopes that this name will live on with no more mistakes and mispronunciations, but that may ask for a little too much.
For now, at least, we aim to do it some justice. After all, this historical name is here to stay.